I'm not sure when the last time the differential oil was changed and it was on my list of priority maintenance items. There's been a noise in the drivetrain that I've been trying to figure out and I've finally narrowed it down. It's a howling/whining noise that occurs between 35-45 mph only when your foot is on the gas. The following video demonstrates the noise, when it occurs, and what is causing it.
When I saw that, I pretty much knew it must be the differential. To verify, I jacked the van up and I could see excessive play in the driveshaft going into the differential. The right fix would be a partial or full rebuild but I don't have the means now. Here's the differential with the cover off and some of the ring gear visible.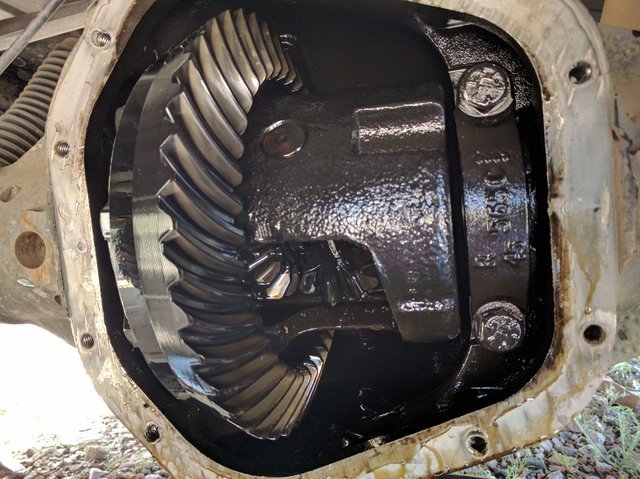 I cleaned out the case, fine metal shavings on the magnet, and filled it up with new oil. I'm just going to take it easy and hope it lasts me until I'm in a better spot to deal with it. I've put about 1000 miles on it without it getting noticeably worse. The new oil didn't make any difference in the noise, as expected.