Hello steemians,
The situation in Venezuela everyday is becoming a worse nightmare for the people. The Bolivar, Venezuela's currency was devalued an additional 75% gain over the past few weeks. I guess The poor people of the country have maybe the most oppressive government in the world along with Uganda.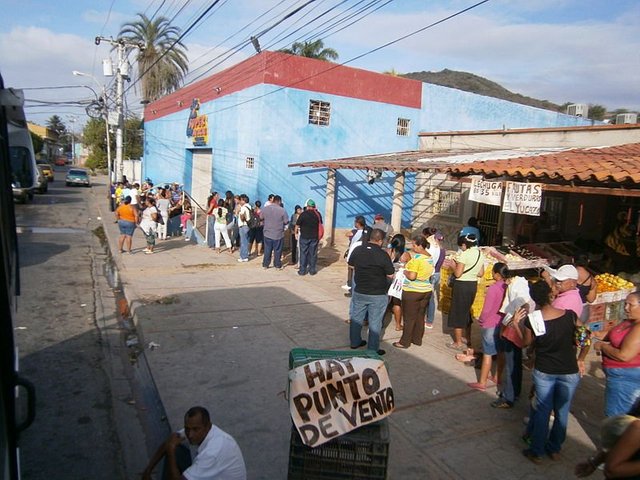 source
Honestly friends you can't imagine how much I would love to say that Venezuelans are one of the most kindest people in the world.
It is unfortunate that I would be writing this post letting you know as the institution of democracy has crashed in this nation.
It crushed due tolack of value in it's currency and several basic needs from foreign nations like food,medicines and others are very difficult to access at the moment. However this has led to Over 2.4 millions of people to leave the country within the last three years. The remaining people are violently tortured with starvation and official persecution.
The situation in the country was difficult a few years ego but now it's more difficult because the government is taking more power to enforce its strict laws against people who oppose its dictatorship.
Can you imagine some People eat from garbages.?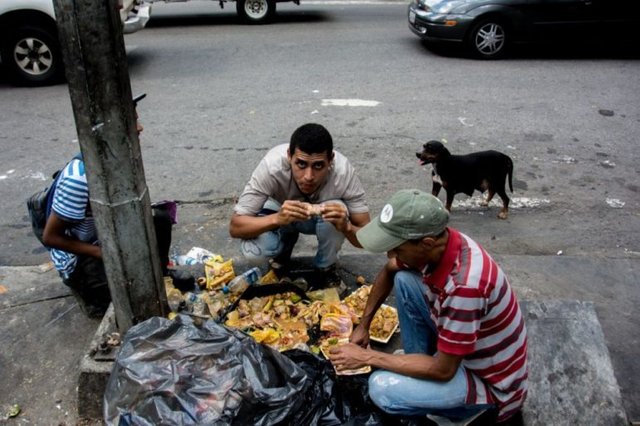 When you Try and get the message out as to what exactly is happening that side from social medias like Facebook, Twitter, social media is that, They have no basic needs and according to news , it clearly shows that they have run out toilet paper and food to feed their babies, they are killing each other for rice,
Besides that, Most of the public infrastructures (road, bridges, schools, etc) are literally on ruins. Same catastrophe for the health systems: diseases once eradicated are coming back.
They need a solution.
I wish everyone could find a way to help our fellow Venezuelan on steemit, I'm sure they don't want to be rich, they don't want to take your jobs, your money, your countries. They only want a normal life to provide for their children and to find where to lay their heads at night., Friends in case you'd love to give a hand to these people you can send them soap, food, posho, deodorant, toilet paper, books, steem, sbd, and many more.
Remember everything you send them, they can see it as GOLD
Conclusion
For those who don't know Venezuela, it can be defined as place where the simplest things become so complicated that you just want to give it all '
My fellow steemians from Venezuela I'm very sorry about what's happening in your beautiful country. Hoping that solutions are in order fast and the suffering stops because It all seems so unnecessary.
I pray for you and your people. I'd love to remind you that, This is what happens when socialism runs amok. I hope soon your government will fall due to it's own incompetence and that the people can be freed of the scourge of socialist/fascism that has brought your economy to ruin. I wish for a peaceful solution but it may be in vain. May you find peace and freedom in your own country.
Regards and Respectful Greetings Friends and Brothers of Venezuela, and the entire Steemit Ecosystem.
What can we do to at least help our fellow steemians from Venezuela.?
Make the world a better place for someone today!