Cumberland Falls Trip June, 2018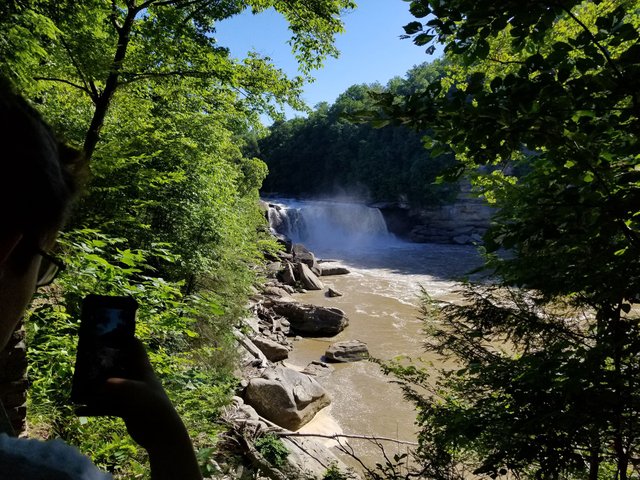 So I took the Family to Cumberland Falls, we took a big tent and camped out at the campground.
We had alot of fun, had a bear come around our tent 10 minutes after we laid down for the night tho lol
Here is a full Panaorama

A Video I did of our time there
We got a Huge camping lot with power and water for like $36 well worth it.
Go here to reserve one.
http://parks.ky.gov/parks/resortparks/cumberland-falls/reservations.aspx
The falls itself has NO COST, it is totally free to go into the park , and see the falls.
There are plenty of places to eat within 10 miles from the Park/Camping Area.
I highly recommend everyone checks this place out at least once..
I hope you all enjoy this post as much as I did creating it.
If you enjoy please upvote, it not have a nice day anyway.