Aloha!
My short vacation at the Grand Wailea in Maui came to an end. It was a beautiful resort and just as picturesque as in many photos and postcards. Although I've been told that I'm not easily impressed by many things in life, I can see the charm and beauty of Grand Wailea.
So, today, I'd like to share several photos of things I really enjoyed most about this world famous resort....
This gorgeous piece of landscapes is so perfectly designed and maintained....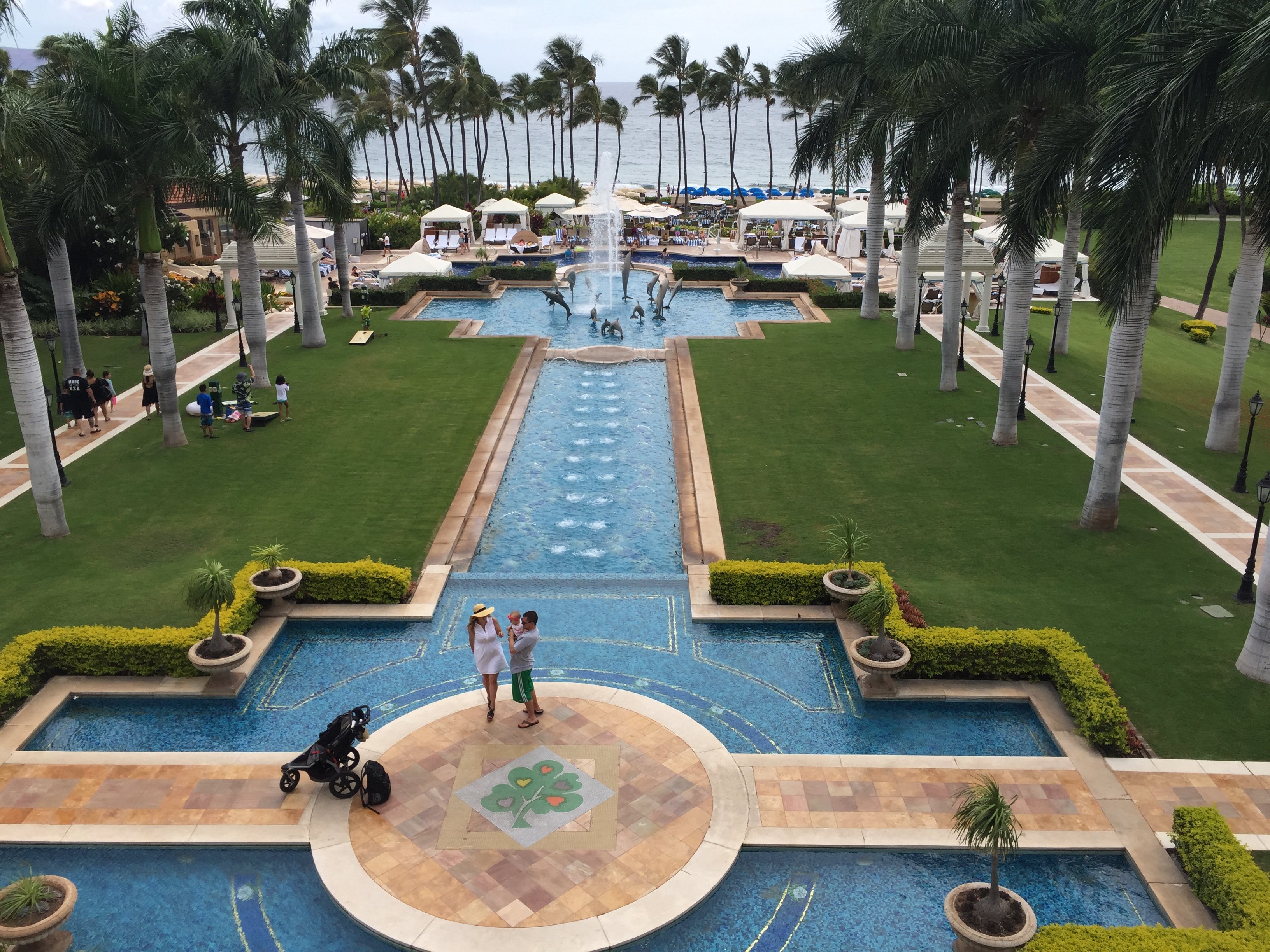 I'm a sucker for a nice sunset but isn't a fan of larger crowds. In the evening when there's hardly anyone around, I sat on one of the cabana to watch the sunset.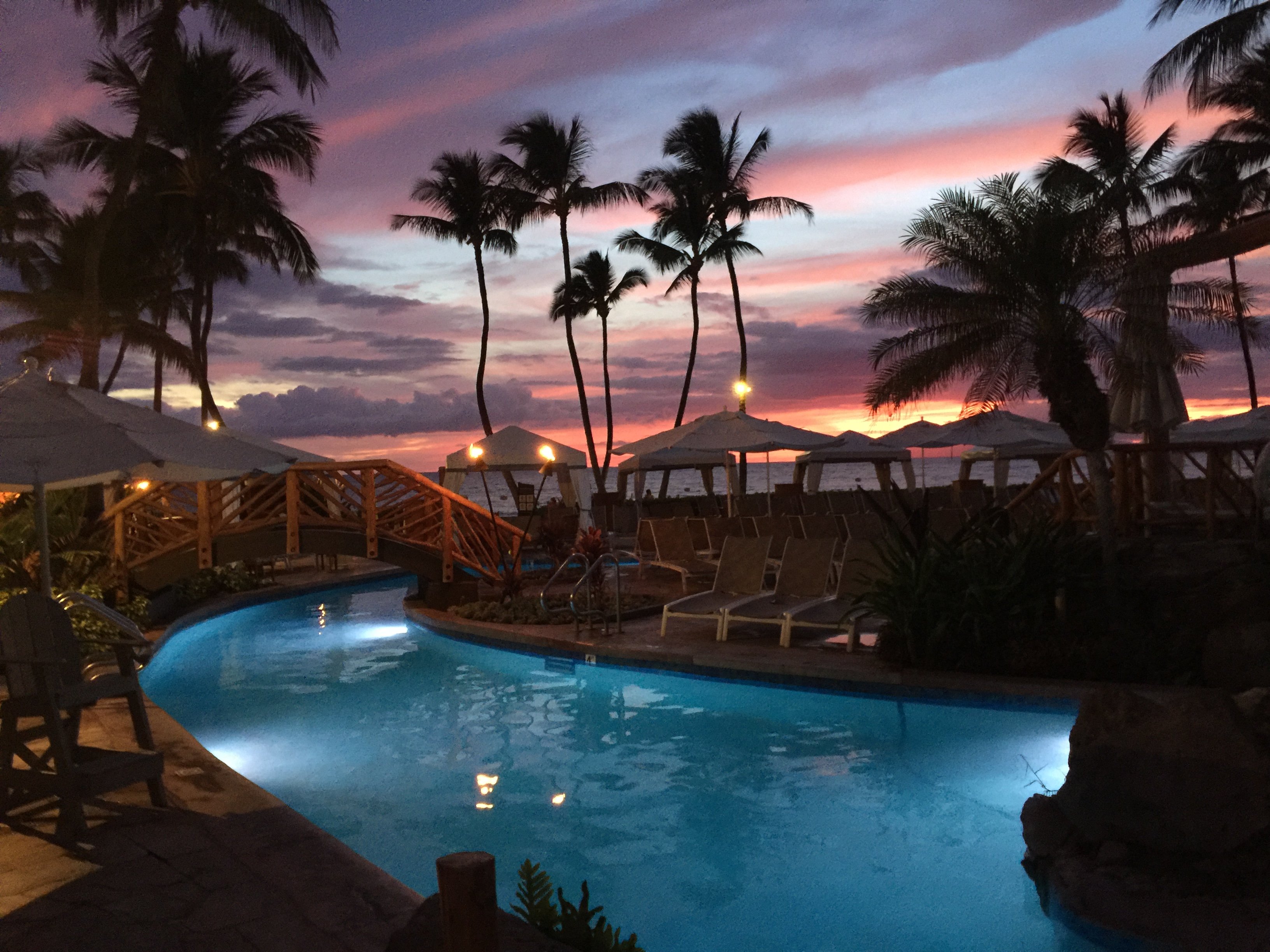 Breakfast buffet was fun with I discovered that my glass of champagne was refillable when ordering a buffet rather than a la carte. To the right are two small plates of misoyaki salmon; made to order. This breakfast I chose to stay off the usual bacon and eggs but instead did shrim cocktails and smoked salmon. My last breakfast was finished with three glasses of champagne.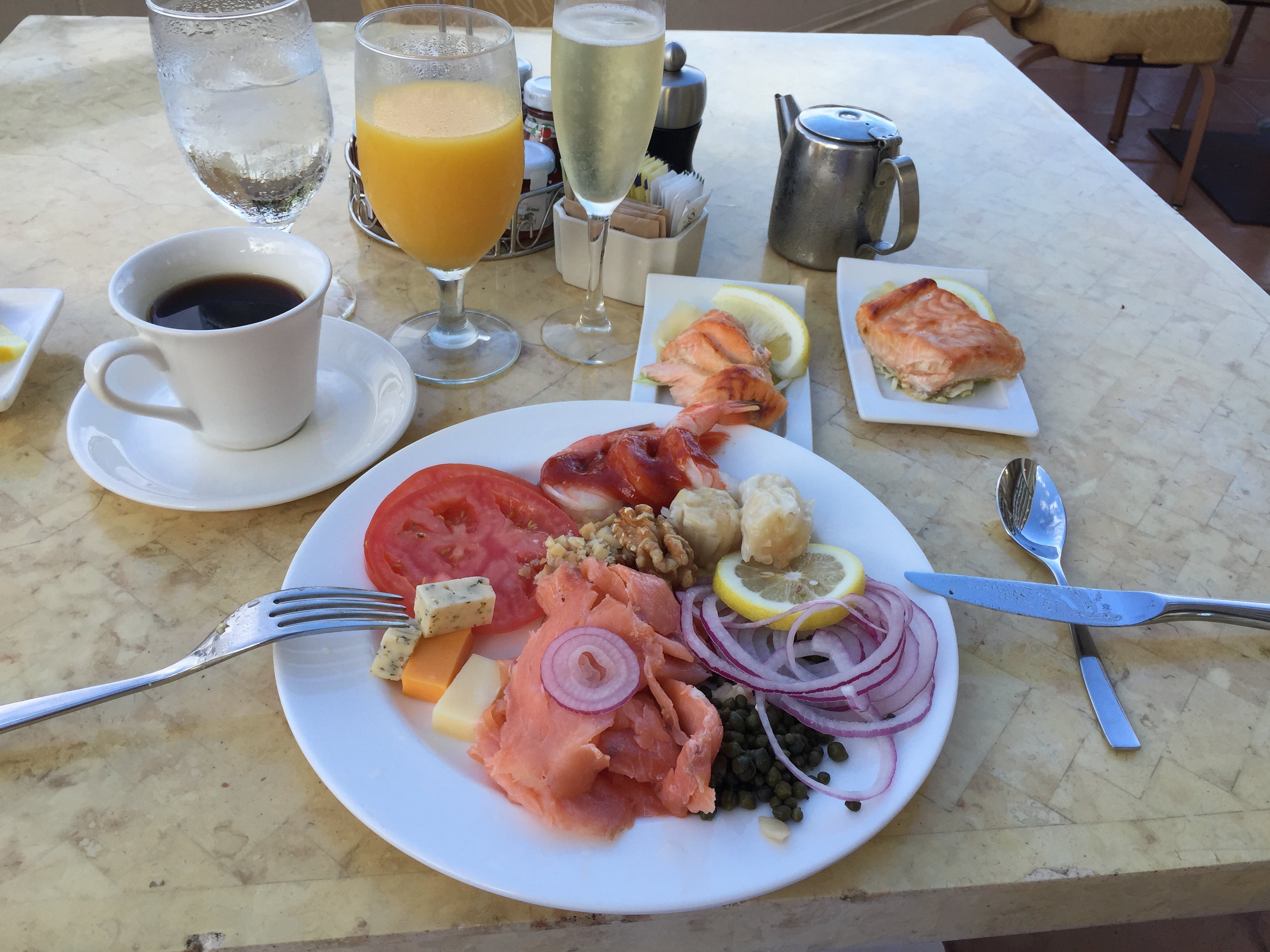 With an hour and a half to spare I indulged in one ladt lavender bubble bath. I'd lave to say the large bathtub was my favorite. I took a total of five bubble baths and wish for more.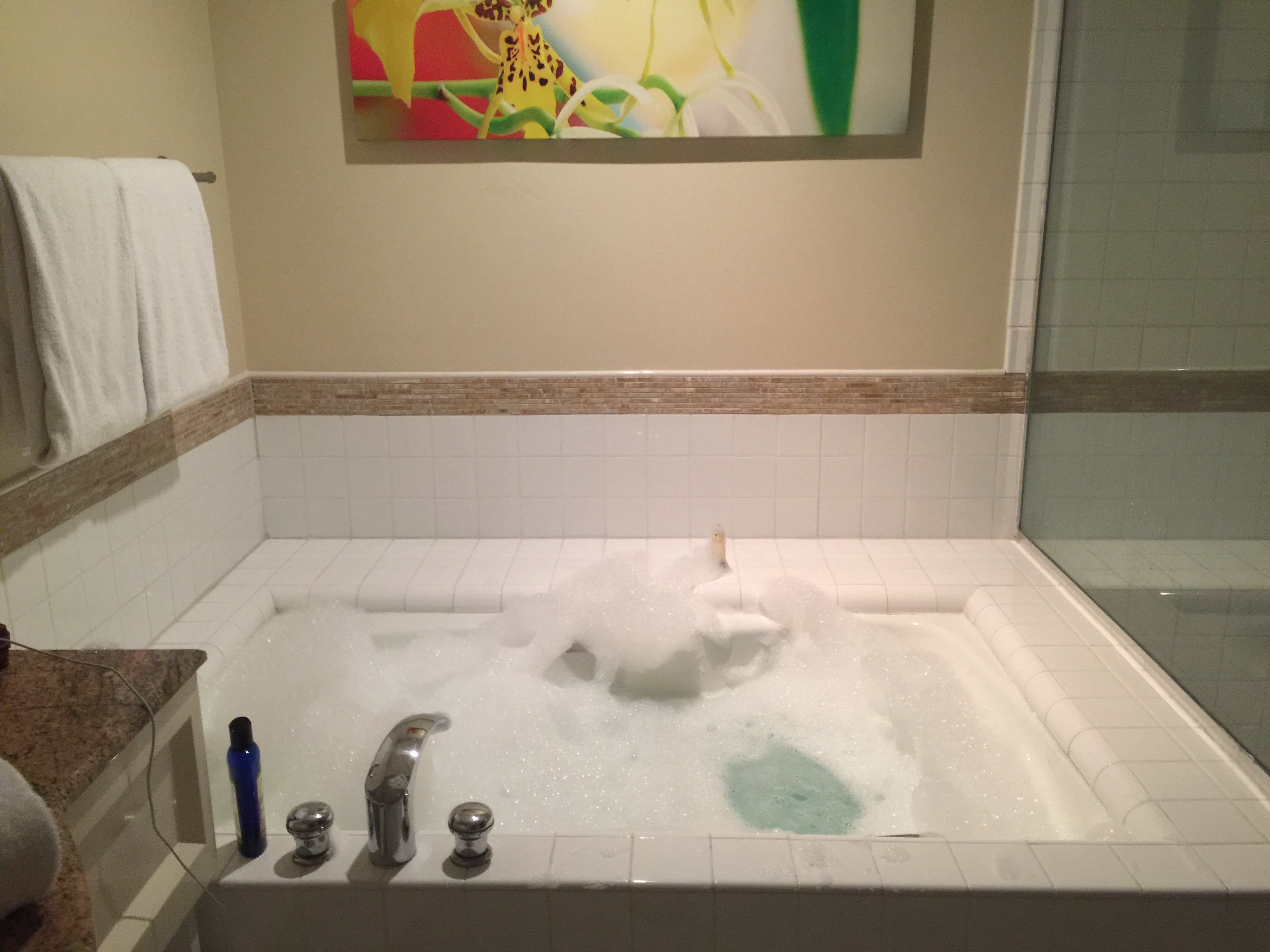 I was right on time for a ride back to the airport. The ride was smooth and was faster than I thought. Unfortunately, waiting at the airport was quite interesting. I can never understand why people seemed so hectic for no apparent reason.
Anyways, I fell asleep on the short flight home and somehow woke up feeling like I'd never left home. Thank goodness for pictures to show as proof that I did left home for four days to a nice place.
From these four photos, which is your favorite? Funny how mine is the bath tub. Well, thank you for dropping by and until we meet again, have a wonderful day.
Aloha