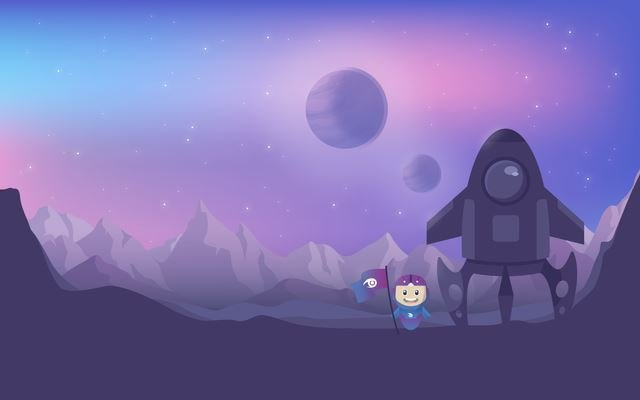 As an ex-operation manager of a crowdfunding platform, I know how hard is to fundraise through crowdfunding, if there is no team to make the marketing of the campaign. It is important to use the steemians and people that love Steem blockchain to help Utopian to make the marketing of their campaign on Indiegogo so they can fundraise and achieve their goal. It is important to reach new leads outside the Steemit and people that already know Steem Blockchain. This is why there is a way to spread the news and be rewarded with the incentive of Oracle-d. We should take care of this dapps, this dapps make Steem blockchain better. One of the main dapps based on Steem is @utopian-io. It was one of the three projects that got the delegation from Steemit Inc. because of their valuable Vision!
The vision of Utopian.io is to empower the open-source projects and innovation. The main initiation is the Utopian Colony which they will need funds to achieve the vision faster. This platform is designed for collaboration, as a home to professionals that have a passion for open source projects. Now the project is live on Indiegogo, that has a goal to fundraise 35.000$.
You can support Utopian colony here

More about Utopian.io
Utopian is a project that is active since September 2017. And works as a proof-of-concept platform, which enables the distribution of incentives to a community that makes different contributions to the open source projects. Up to now for more than a year Utopian facilitated more than 70,000 different contributions to more than 9,000 open source projects. It is not just a platform it has a community that loves open-source and there are more than thousand members that teach and learn from each other, by sharing their work. With the realization of Utopain Colony, a number of people in the community with an increase by time and will work much more. Moreover, Utopian runs different hackathons and produces live weekly shows on Discord, generally open-source is the main topic.
-You can follow Utopian on Steemit on this username: @utopian-io
-Campaign post
-Utopian website
-Utopian twitter
-Utopian Facebook
-Discord Server