If you were being asked to support a project or even anything at all won't you ask, how do it work? and is the benefits attached to it? I know, we human being don't just do or support something we know little or nothing about right. I first I asked series of questions but fortunately for me and those of us that might read this piece, Every you needed to know is well written on their website here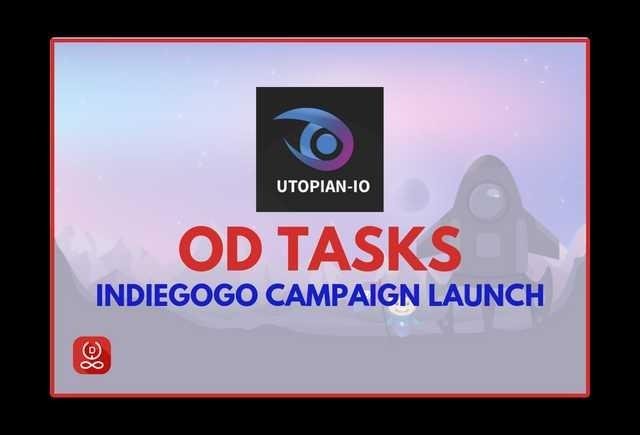 I didn't just stop wondering, I wanted to know whether utopian and indiegogo were just name or nickname given by the organizers of the project or it is the project itself.
What is indiegogo
Indiegogo is a platform to fund ingenious, work-in-progress products and ideas.
They help in promoting imagination and creativity thinking. Such as product produces, artistic value. It is more of those that on their the product and talent in what they do couldn't reach the general public, in short it is a project with the of promoting and funding others people work through crowdfunding. But what really is crowdfunding. Although crowdfunding is not as buying product in the real sense of it but it is just to support the product or project on going, for instance, if you are supporting a crowdfunding project, you are helping in bring the ideas to life.
Crowdfunding on Indiegogo empowers people to unite around the ideas that matter to them, and together make those ideas come to life. Whether you're searching for the latest in tech, supporting your favorite independent filmmaker, or helping an important cause, you can find something that inspires you on Indiegogo.
Crowdfunding generate an exciting opportunities for supporters and entrepreneurs alike who are interested in the indiegogo project.
To know more on crowdfunding and it benefits click here
The project sponsors had made things easy as you can ask questions in anything you find difficult to understand as far as the project is concerned [click here for more information](https://support.indiegogo.com/hc/en-us/articles/526826-How-do-I-contact-the-
campaigner-)
There are many ways in which you can support the project, though, the financial aspect of it is important and imperative but you can still support in other means how, by backing it up like this as being shown on the website and share to facebook, twitter and other social media for widespread.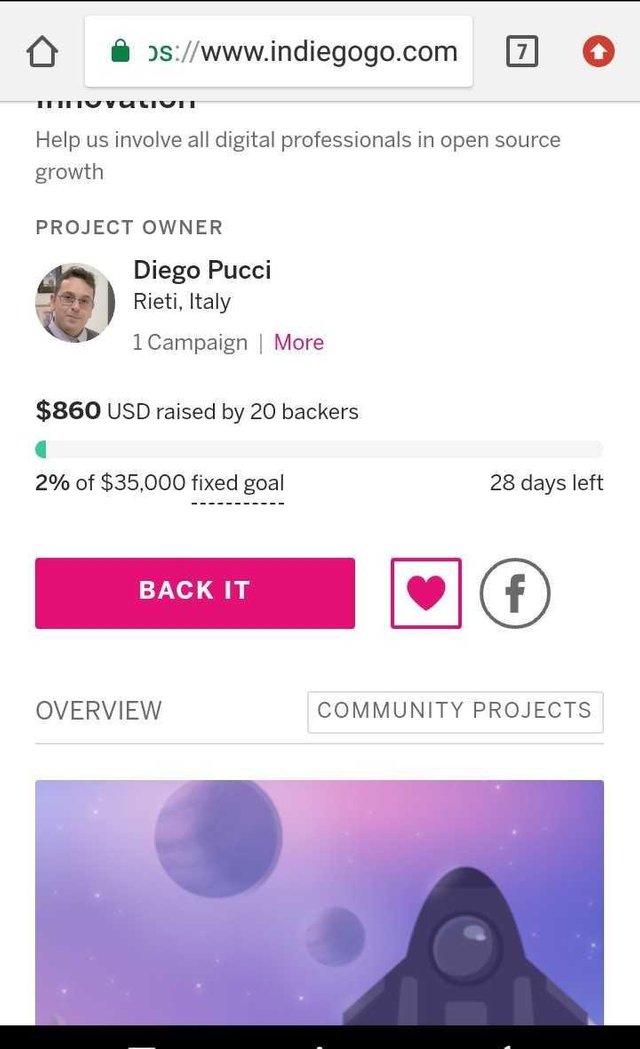 About utopian
Utopian aims to launch the open source ecosystem into the next phase of its evolution - a new age where all digital professionals are welcome to contribute to open source innovation, and communities can support projects through collective financing.
Read more here
If you want to donate, participate in this task to help in promoting utopian's indiegogo campaign click here for more information and how to go about it and to forget to follow @utopian-io for future tasks. Tag your kith and kin in the campaign and earn big.
Proclaiming utopian to the cloud, the information much reach all work of life.

)