As a newbie on any platform, understanding how to make perfect use of the platform becomes your greatest challenge. No matter how nice and user friendly the platform's interface might be, you still encounter some difficulties as a first-timer.
The blockchain technology is a whole new technology that is taking over, and as a newbie in this wide technology space, everything may seem too complex for you. The blockchain is so wide that it covers almost every aspect of human lives, e.g, social networking, video streaming, banking, e-commerce, crowdfunding, blogging, education, e.t.c.
The steem blockchain is just a branch in this wide space. With its large community, a large percentage came into steemit with little or no knowledge about the blockchain technology. Using myself as a case study, I started my blockchain journey on the steem blockchain. Steemit was the first blockchain project/platform I engaged with. As a beginner, everything looked complex. The new terms ( curation, upvote, delegation, ) took sometime before I fully understood them.
But with time, new tools were created to aid in managing your steem account with ease. The reason I started this series was to share some useful tools which has made life on steemit quite easy for me.
On my first post in the series, I talked about Steemauto, which is more of a curation tool. Curation which is a basic activity on the steem blockchain.
On my second post I talked about Steem Wallet, which is an app used in monitoring and managing your steemit wallets. Your steem wallet is the major and most important feature of your steem account. It is were all your earnings are stored.
Today's blog will be about a posting tool. Posting on steemit is another basic activity on steemit. Steemit is most times referred to as a blockchain blogging website. Today's blog will be about Steeditor
What Is Steeditor
Steeditor is an editor platform which enables you to write blogs and post to the steem blockchain. Steeditor uses your posting keys to post your contents to the steem blockchain on your account. You can grant it permission to access your posting keys through Steemconnect.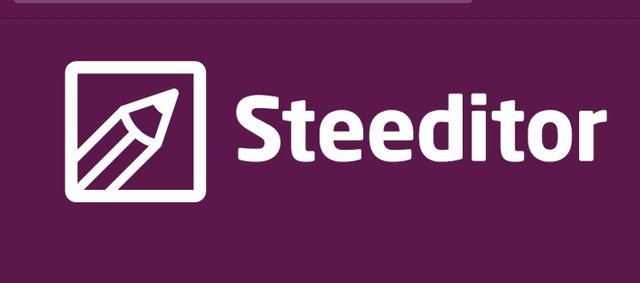 Some Amazing Features on Steeditor
Steeditor comes with a user-friendly interface and helps you customize your posting activities. Aside posting, you can view some other details of your steem account which are not displayed on steemit. On your dashboard you can see your date of account creation, reputation in full decimals, and your voting power.
Using Steeditor is more beneficial to utopian contributors at the moment. Below are some of the benefits of using Steeditor.
Availability Of Utopian Templates for Utopian Contributors
Early last year, Utopian introduced the use of templates in all the contribution categories. This was done to create a more organised and detailed contribution by contributors. After some time, the utopian platform went down ( although the project is still fully functional, and you can contribute through steemit, esteem or busy). To make a contribution to the utopian platform has been made easy again with Steeditor. The templates for all the categories are available on Steeditor
As a random steemit user who also makes use of Steeditor, you can also create your own customized templates to help organise your posts. Your templates are stored on your account on Steeditor.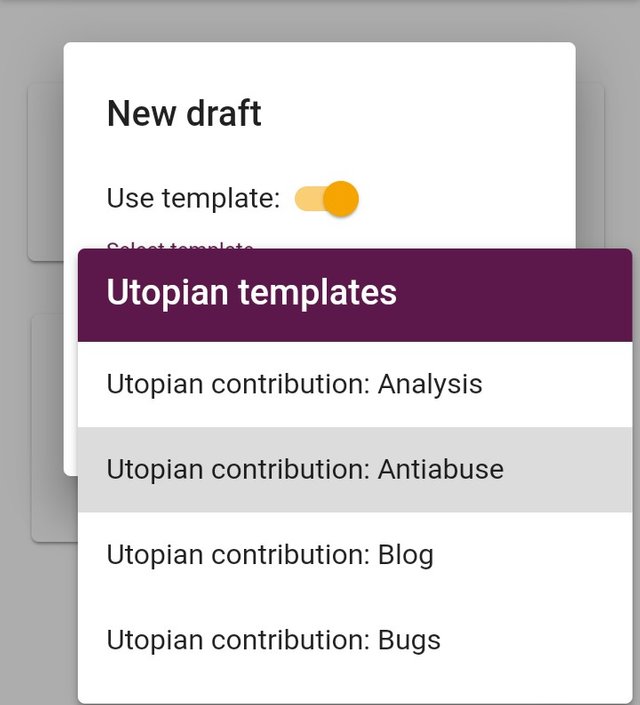 Beneficiary Feature
A beneficiary is someone who takes a share from your post earnings on payout. With Steeditor you can set how much percentage of your earnings your beneficiary should get. As an Utopian contributor, setting a 5% beneficiary reward to @utopian.pay gets you 20% extra of your initial upvote.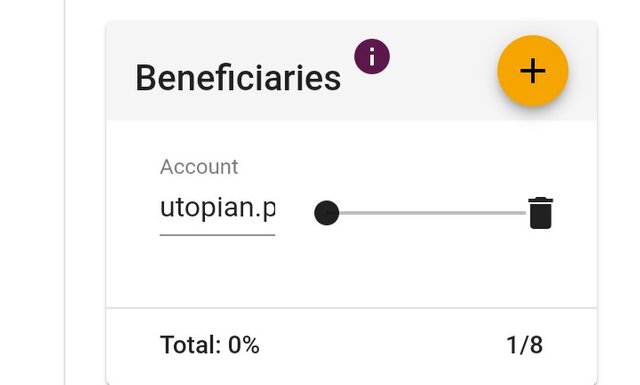 Drafts
On Steeditor you can create a draft for maybe a future posts. You drafts are saved for you till you are ready to post it. I actually wish Steeditor could add the feature of scheduling a post. Personally, I would love to schedule my drafts to be posted on the steem blockchain at a particular time. The only advantage this feature has over using steemits' submit post page is "you can save more than one draft".
Using the steemit website, you can write a post and not publish it, but if you log out and login back days later, your post would still be intact in the submit post page. That's more like a draft too.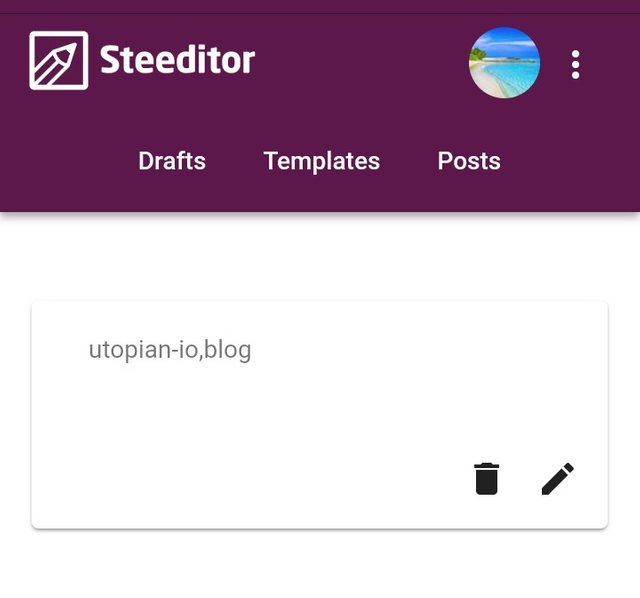 There are still some features on the advanced posting page on Steeditor that I find somewhat irrelevant, if I am wrong I can be corrected in the comments section. Below are some of these features;
Allow Curation Rewards
Steemit is already programmed with approximately 75 % author rewards and 25% curation rewards. So I do not understand the essence of the feature. Like can you turn off curation rewards, if yes, it has refused to click from my end. But I doubt that is possible, if it were possible, almost everyone would turn off curation when posting.

Maximal Accepted Payout
The maximal accepted payout on Steeditor is currently 1,000,000 SBD. This figure is quite unrealistic. Also the feature really isn't useful. Since you already have the option to decline payout, if you want your payout, you would most certainly want it in full. The feature is quite unnecessary.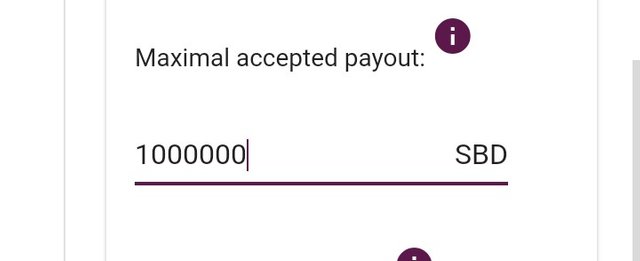 SUMMARY
Overall, Steeditor is a nice editor platform for all steem users, both utopian contributors and non-utopian contributors. It has good mark down styles to aid you in post editing. It also supports post editing after payout.
Links
Project Repository: https://github.com/jakipatryk/steeditor
Project Official website :
https://steeditor.app/
Github Profile: https://github.com/tony-duke
Backlinks to Previous Episodes on the Series
Part 1 Simple Tools to Aid in Proper Management of Your Steem Account; #Steemauto (Part 1)
Part 2 Simple Tools to Aid in Proper Management of Your Steem Account; #Steem Wallet (Part 2)