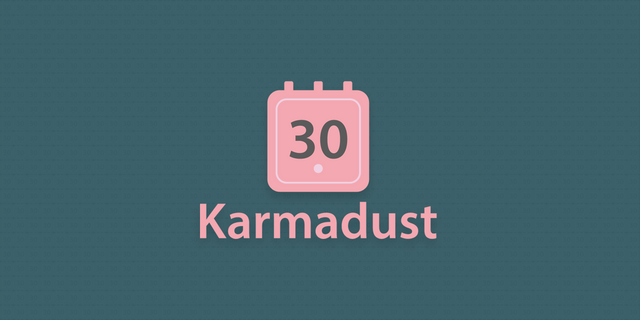 Details
This is my contribution to "Karmadust" which is a calendar component for ios written in swift. The project owner advised me to use "karmadust" to the design as he is going to change the "CalendarView" which is shown on the github page to "Karmadust".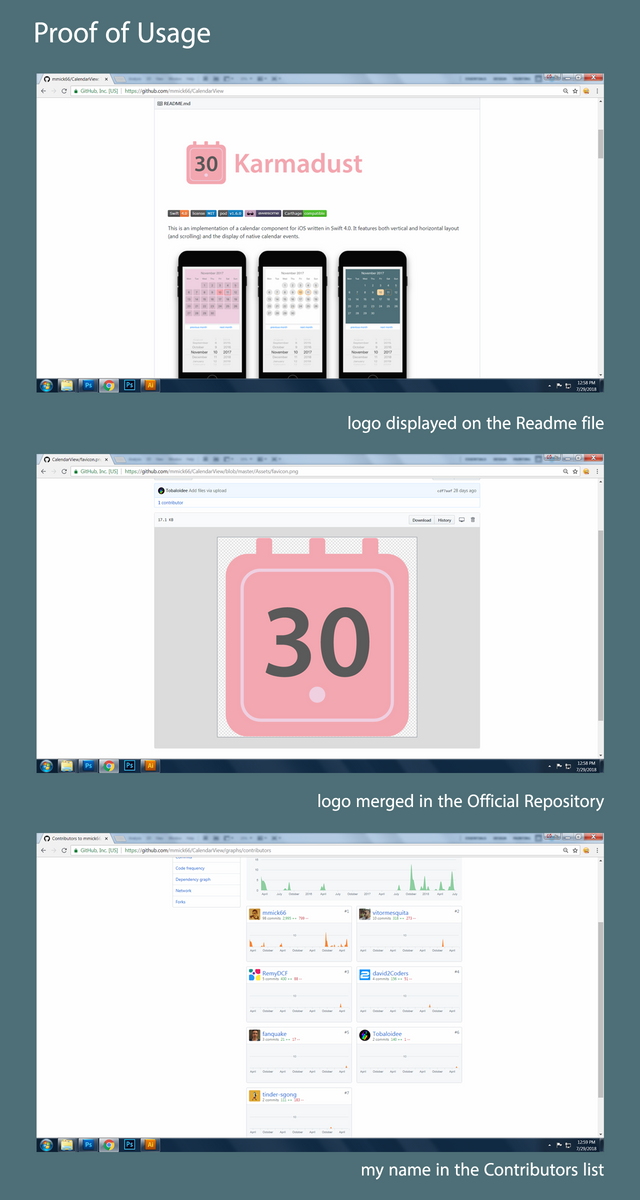 Proof of work/Authorship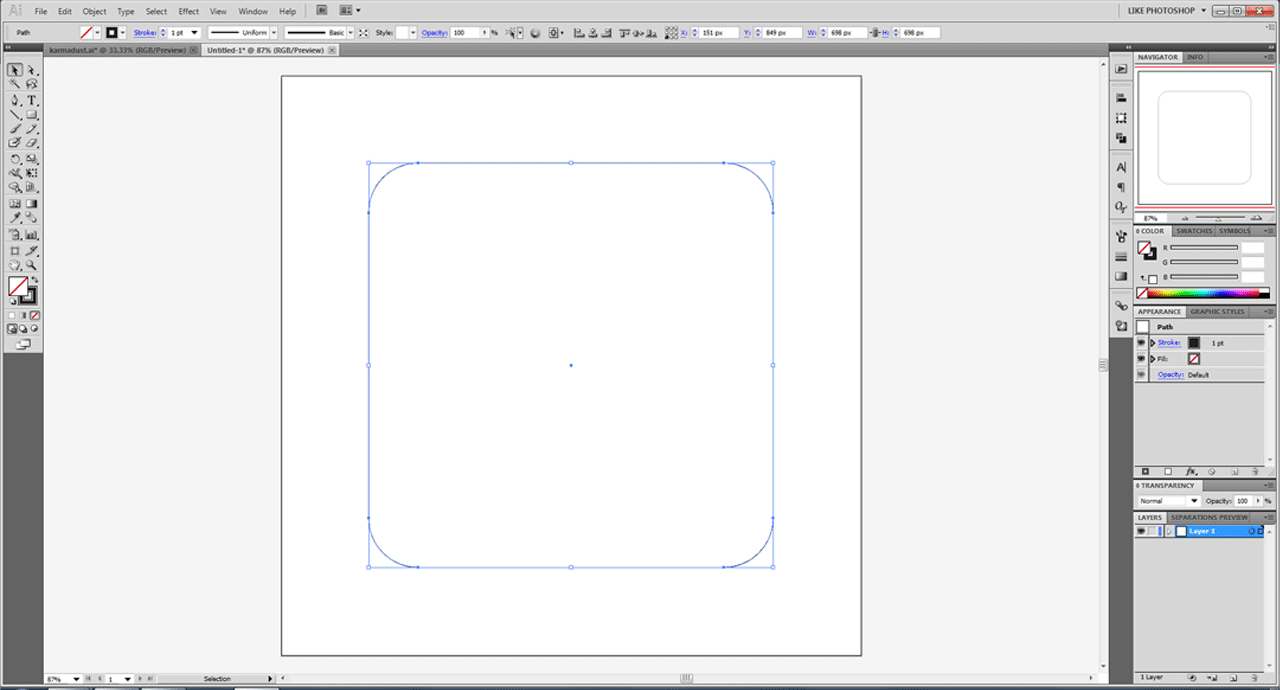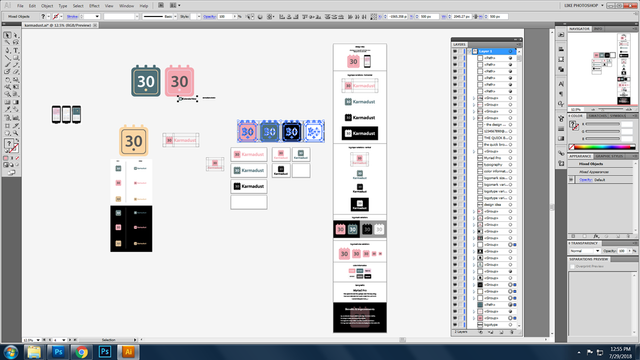 Tools
Adobe Illustrator & Adobe Photoshop
Original Files
Proof of work done
License


This work is licensed under a Creative Commons Attribution 4.0 International License.