What is the Steemit Defense League?
Steemit Defense League is the creation of @camillesteemer after being flagged for spam and plagiarism. He decided to create accounts abusing Steemit Inc sign up delegation to flag anyone who flagged him. Over time the flags started to target anyone who supported those who flagged him and eventually just randomly targeting anyone and everyone.
While the flags are meaningless at only 1/10th of a cent, they have confused, frustrated, and disheartened a lot of Steemians.
Recently @camillesteemer started to target specific accounts with their username and branding to make users feel they were being flagged by them adding to the confusion. Latest attempts have used sexually suggestive user profiles to flag people.
The Steemit Defense League consists of 161 known accounts used to maliciously flag individuals causing as much chaos as possible with zero invested stake. They do this by abusing the Steemit Inc faucet (sign up process) which gives 15 Steem Power delegation to new accounts.
Removing Delegation
This is yet another attempt to stop @camillesteemer from rage flagging and stealing money from innocent people. Since he doesn't post or comment, the only action I can take to disrupt this troll is to remove the free delegation given to his hundreds of accounts farmed through the Steemit Inc sign-up delegation process.
While 15 SP isn't a lot, across hundreds of accounts it starts to add up, and there are much better users who deserve the Steem Power than a troll who continuously attacks users and the blockchain.
Delegation Removal Process
Identify and confirm Steemit Defense League accounts
Update database
Submit Pull Request to Redeemer-Irredeamables project
Await approval
Rinse and Repeat
I am hoping the new changes with HF20 will make it more difficult for @camillesteemer to abuse Steem(it) and either quit or require him to spend his own money to continue this nonsense.
Github Repository
https://github.com/steemit/redeemer-irredeemables
Merged Pull Request
https://github.com/steemit/redeemer-irredeemables/pull/33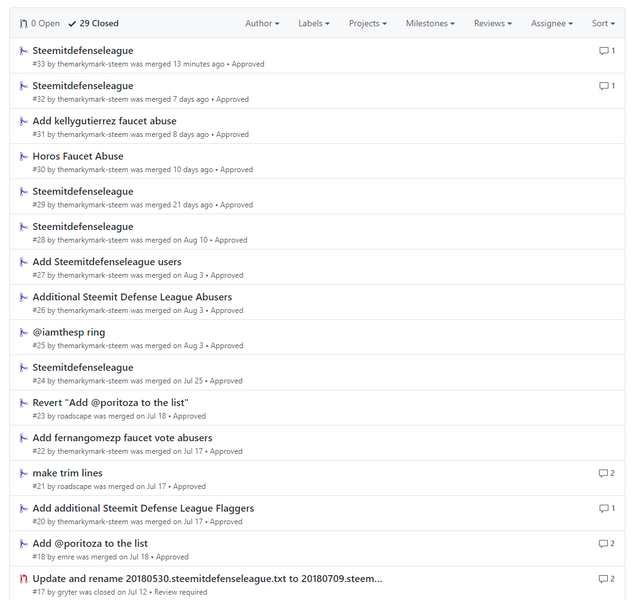 If you review the Redeemer-Irredeamables project, you will see I am primarily the only contributor to it. If you find abuse that is using Steemit Inc faucet delegation, please contact me and I will assist in getting it removed. While the delegation is tiny, it empowers bad actors to escalate to even more malicious acts. We have seen that with Steemit Defense League as they have shifted gears from flagging random users to running fraudulent bid bots and resteem services to steal Steem from unsuspecting users.
This current update consisted of 16 accounts, bringing the grand total to 175 free accounts financed by the sign-up process.
Witness Support
Most of what I work on is related to reducing spam, abuse, and fraud on the blockchain. I also spend a lot of time educating and protecting users from scams. I do this without any Steemit Inc free delegation, support, or sponsorship. While my witness pay isn't enough to support the amount of effort I put into this, it helps and the show of support is motivating.
If you want to see Steem grow and succeed, it is critical we focus rewards on users who put the effort in and deserve it and minimize the rewards going to bad actors. This is a huge undertaking and will never be 100% successful. Your support means a lot to me, and I do my best to make Steem a better place.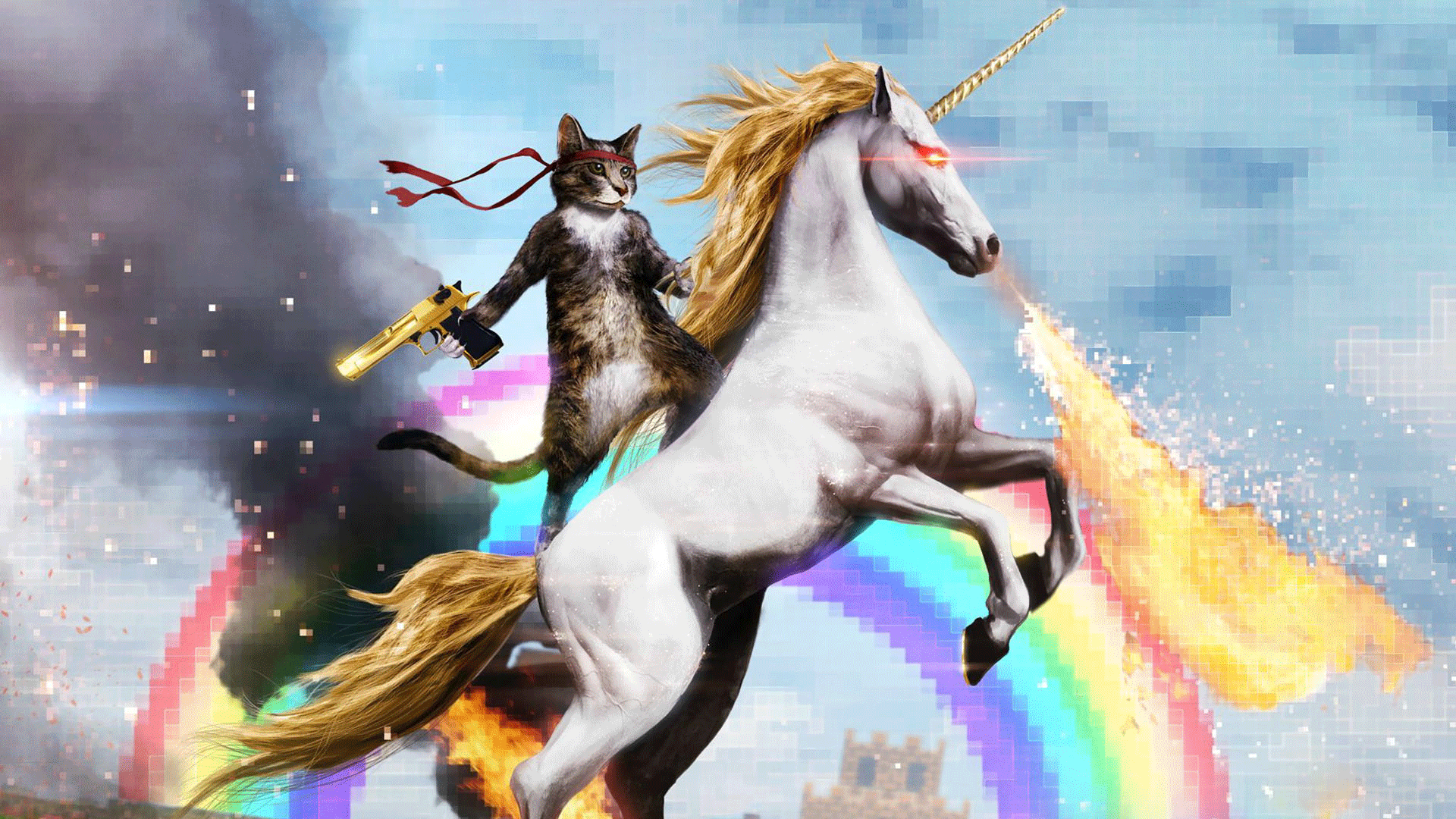 X48EJ

Witness
Active, Present, Passionate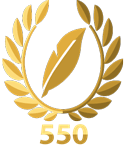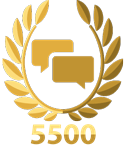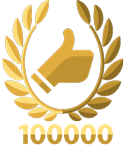 My recent popular posts
STEEM, STEEM Power, Vests, and Steem Dollars. wtf is this shit?
The truth and lies about 25% curation, why what you know is FAKE NEWS
WTF is a hardware wallet, and why should you have one?
GINABOT - The Secret to your Sanity on Steemit
How to calculate post rewards
Use SSH all the time? Time for a big boy SSH Client
How to change your recovery account
How curation rewards work and how to be a kick ass curator
Markdown 101 - How to make kick ass posts on Steemit
Work ON your business, not in your business! - How to succeed as a small business
You are not entitled to an audience, you need to earn it!
How to properly setup SSH Key Authentication - If you are logging into your server with root, you are doing it wrong!
Building a Portable Game Console