This is a open source project. This is translation for CmisSync Project. CmisSync synchronises your documents, between your company's ECM server and your local PC. I translated today. Let's go to see my crowdin work.
Before my translation;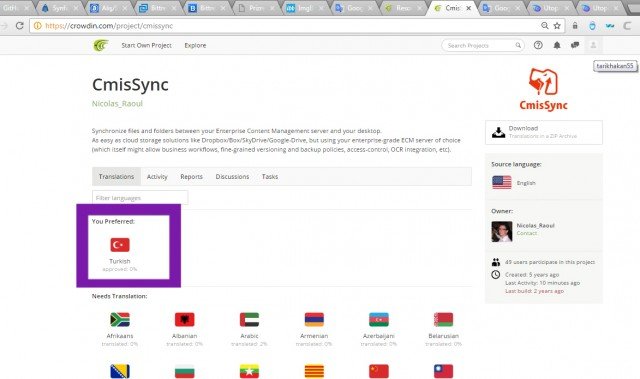 while starting;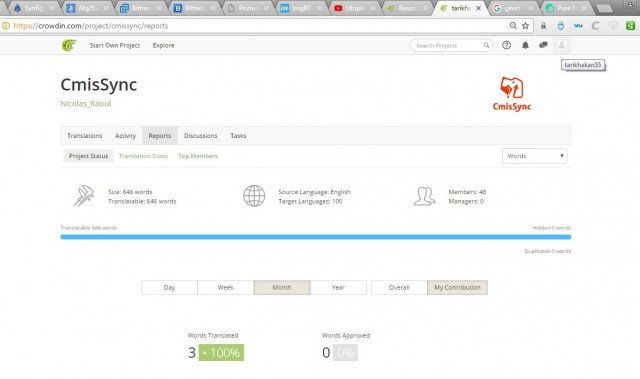 Now I want to show you a few example from my work;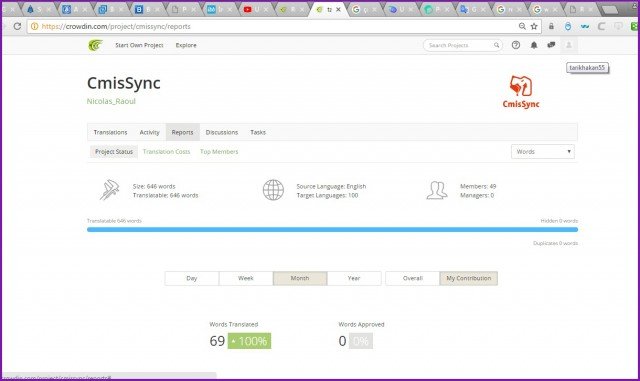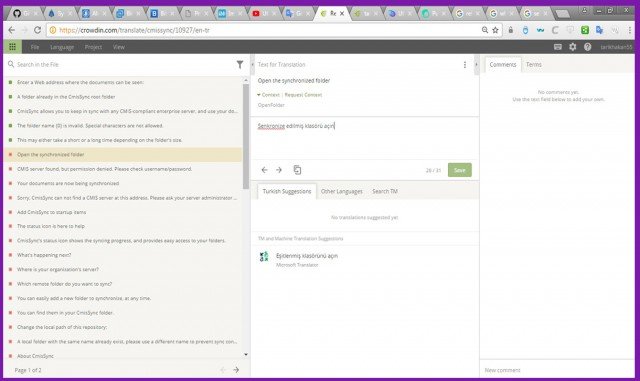 My sample translations
ENG
Please check for updates at CmisSync.com
Untrusted Certificate
Enable folder for synchronization
Customize the local folder name
This may either take a short or a long time depending on the folder's size.
CmisSync's status icon shows the syncing progress, and provides easy access to your folders.
A local folder with the same name already exist, please use a different name to prevent sync conflicts.
TR
Lütfen güncelleştirmeleri CmisSync.com'da denetleyin
Güvenilir olmayan sertifika
Senkronizasyon için klasörü etkinleştir
Yerel klasör adını özelleştirme
Bu, klasörün boyutuna bağlı olarak kısa veya uzun sürebilir.
CmisSync'in durum simgesi senkronizasyon ilerlemesini gösterir ve klasörlerinize kolay erişim sağlar.
Aynı ada sahip yerel bir klasör zaten mevcut, lütfen senkronizasyon çakışmalarını önlemek için farklı bir ad kullanın.
And finished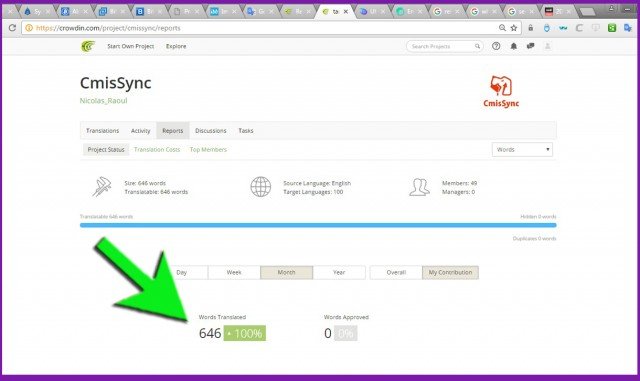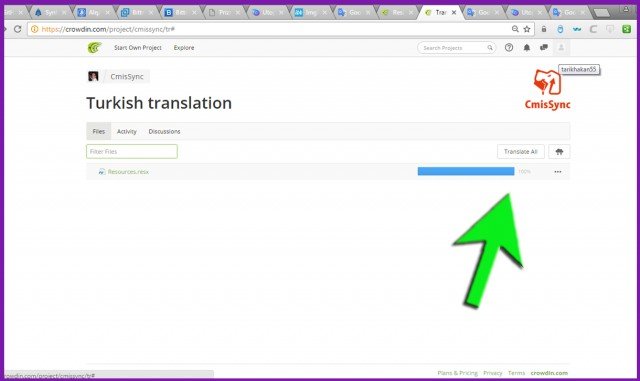 Total String of project: 646
Translated : 646(%100)
Last state of translation:Cmissync TR
You Can Find More Info Here:
Web Site: CmisSync
Github Page:CmisSync
Crowdin Page:Crowdin
---
Posted on Utopian.io - Rewarding Open Source Contributors
---