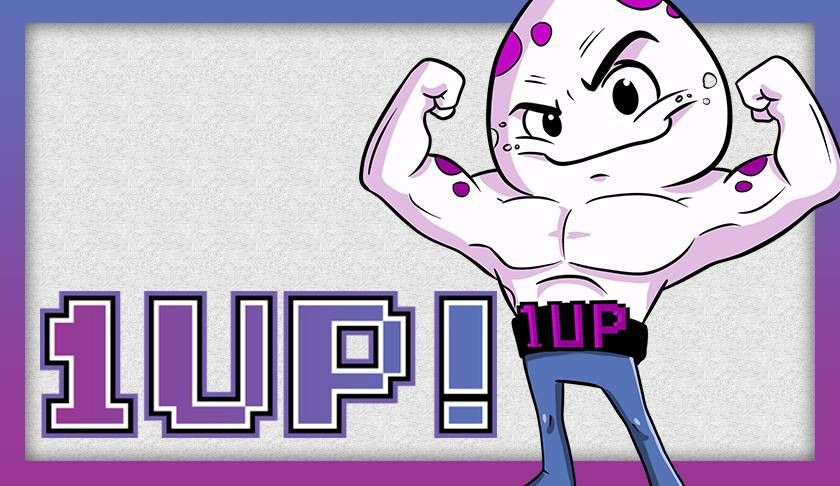 Repository
https://github.com/therealFlauwy/1UP
Following this post from @flauwy, I've been tasked to start the creation of the new 1UP.
As a reminder, @utopian-1UP was an Utopian bot front-runner in which members of the community would decide which are the best posts to vote for. the @utopian-1up would then vote for the best post every 2.4 hours, followed by hundreds of curators in the trail.
Seeking to go further and open it to communities, the new 1UP will be dynamic, open to all communities and entirely customizable.
The old design, made by the brilliant @andrejcibik will be used throughout the developement but will probably need some adaptation at the end.
Here is what has been done in this first iteration:
Huge code cleanup
Lots of the old code will be useless in this new version and had to be removed. It was centered around @utopian-io activity although the new version needs to be customizable by any community.
Transformation of the landing page
Instead of featuring @utopian-io's post, the landing page will now display the list of communities registered into 1UP. Future developements will include making these posts clickable to link to the corresponding community posts.
This required to rethink the structure of the database, and the result is looking quite nice, don't you think?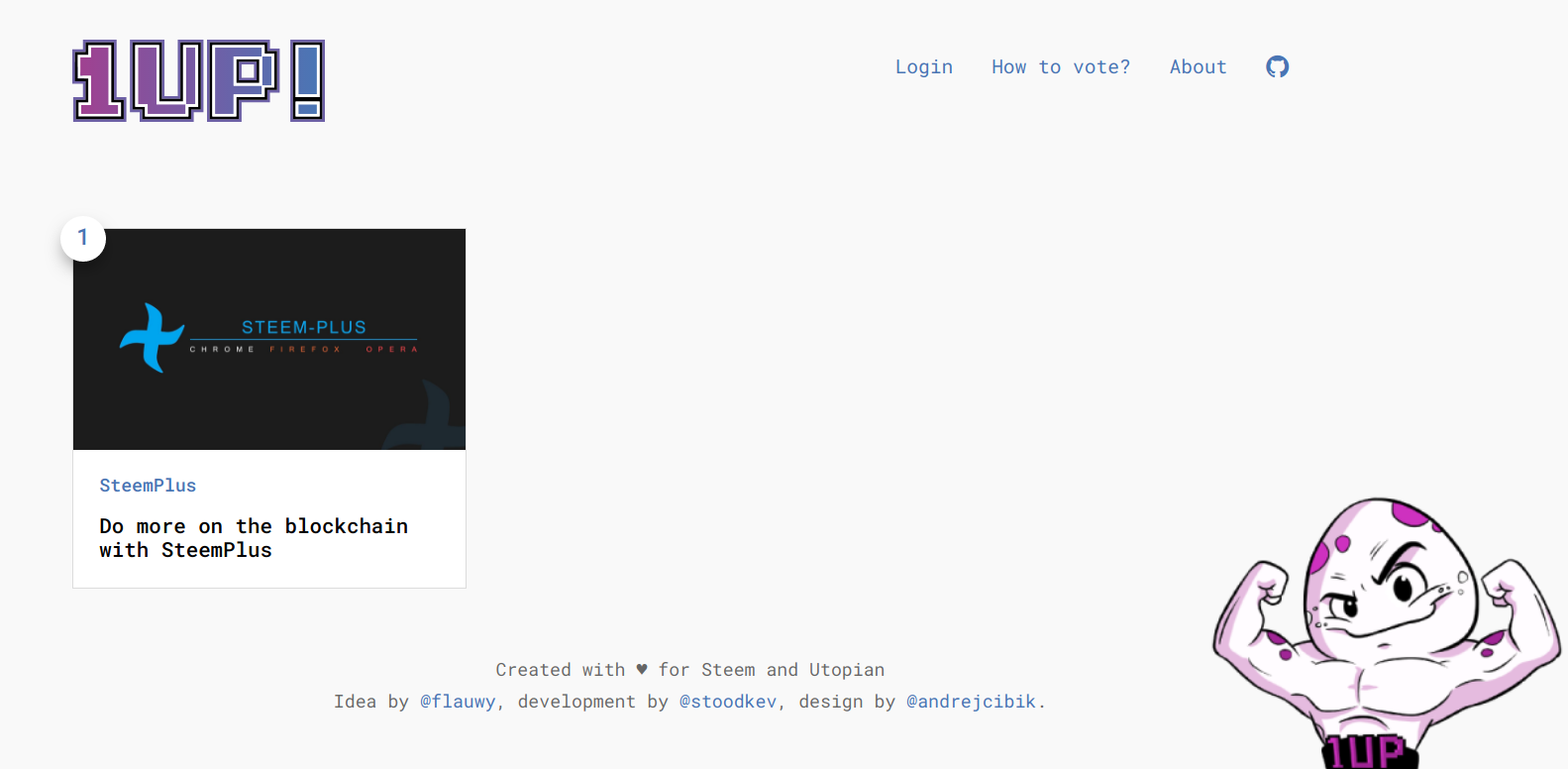 Community creation page
Any user logged in via SteemConnect (past developement), will now see a new "Create community" button that links him to the community creation page: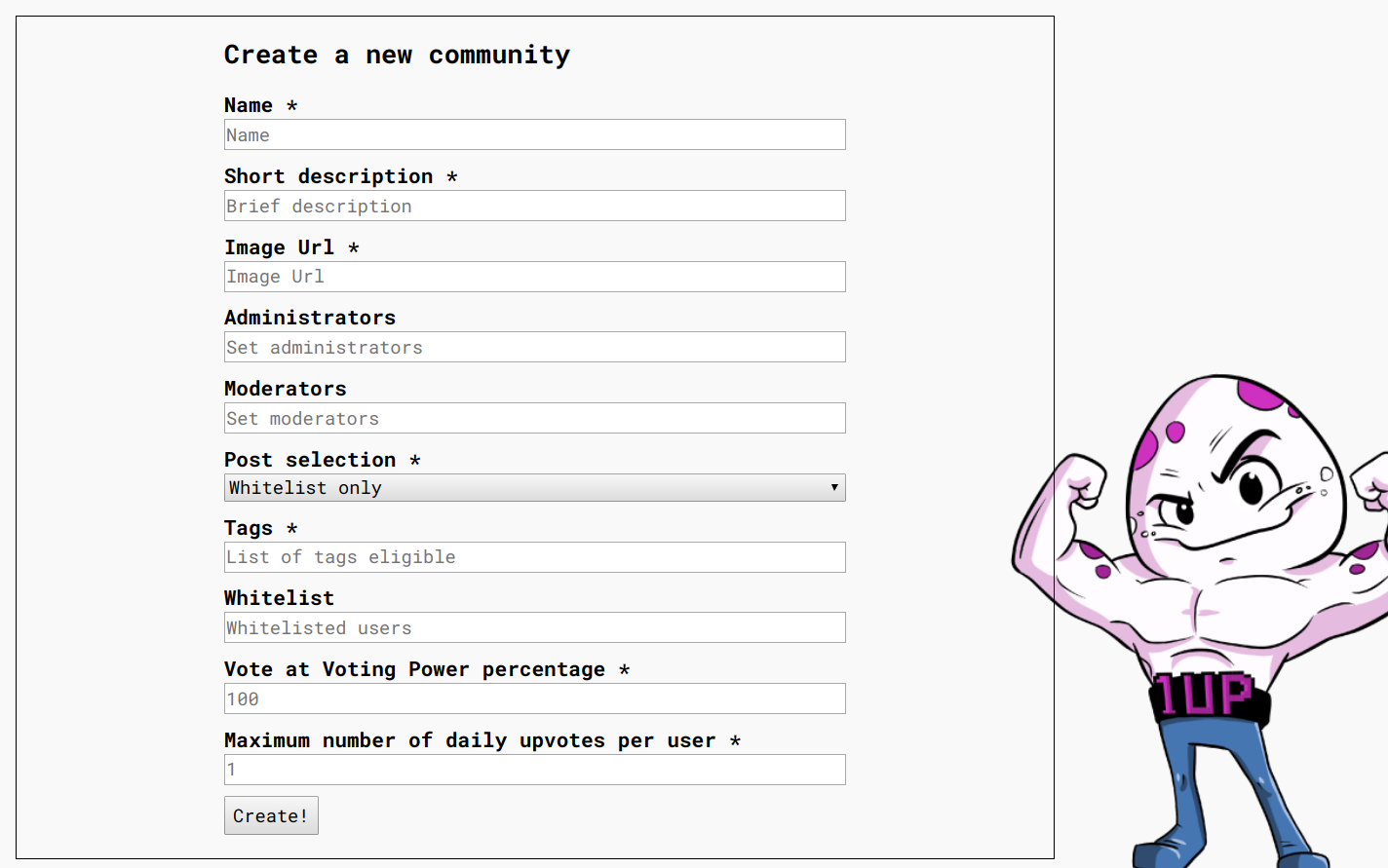 So far, the developement included the creation of the page layout, the dynamic relations of its inputs, the fields verification and the community object creation.
Future developements will include linking the trail account to the community and creating the community in the database.
Pull Request
Community Creation and Landing page
GitHub Account