Steem Platform Proposal: Trade Vested Stake (SP) for Liquidity (Steem and/or SBD)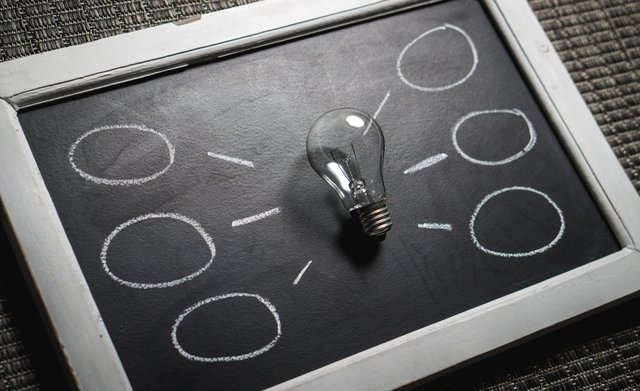 Steem Platform Proposal: Trade Vested Stake (SP) for Liquidity (Steem and/or SBD)
I hereby propose to add a facility that's currently missing on the Steem platform, being:
The ability to trade vested stake (SP, Steem Power) for liquid tokens (liquid Steem and/or SBD) via:
-a- anonymous market trades, and
-b- direct OTC SmartContract transfers between accounts A and B.
In the remainder of this Article Proposal I will discuss a number of aspects associated to it.
Current Risk of Vesting
Currently, vesting liquid Steem as SP is a mechanism that comes with both opportunities and threats. One opportunity of vesting is that SP allows for voting content which could bring author rewards (in case of self-voting or voting on a self-owned alt account) and curation rewards, as well as inflation (interest) rewards. However, a current risk of vesting capital as SP is that the market price can decrease more percentage-wise than the maximum ROI (number of tokens held in an account) via vesting, over the course of a full powerdown period (currently 13 weeks).
At this moment, it is unknown exactly how much "risk" is associated to vesting, which causes uncertainty and doubt, which in turn directly leads to less capital investments, less platform growth, lower prices / market cap, and directly correlated: less active users.
Why powerdown "waiting periods" (13-weeks) are essential
One possible solution to reduce the forementioned risk of vesting could be "immediate powerdowns". But this would bring bigger problems and is therefore not a viable solution to reduce risk. As a consequence, adding a (13-week) power down "waiting period" is crucial to avoid abuse. In case powerdowns on a blogging platform such as Steem would be instant, meaning it would be possible to split-second powerdown vested tokens to liquid tokens, the value of the platform would approach a zero market cap because the SPAM rate would approach 100% as self-voting would approach 100%. On Steem for example the optimum self-voting strategy is one 100% vote every 2.4 hours, meaning 70 votes per week. If an abuser would create 70 accounts, all equally vested, run a multi-account bot that auto-comments (could be something as simple as "very interesting!" or more advanced) on old posts that nobody looks at, and circle vote those comments, and another bot routine would continuously check if the votes are flagged by somebody, then at the moment an abusive account is discovered, the abusive account would be able to "insta-convert" at zero cost, transfer funds anonymously to an external market, create new accounts, and repeat the same process. As a consequence, there would be no direct financial incentive to vote on other people's content, ergo nobody would read other people's content voluntarily, ergo nobody would write "quality content" (because why spend time writing interesting material if nobody reads it?), and the platform itself would be worthless to use.
Internal Market: Improved Risk Transparency and Immediate Discounted Liquidation Options reduce Risk itself
If we add to the internal market on Steem two trading pairs "Steem/SP" and "SBD/SP", allowing for instant tradability of SP in exchange for liquidity (Steem and SBD), then that would both add transparency to the associated risk of vesting (its price reflects its risk) as well as incentivize vesting stake because the cost of immediate liquidation is known at all times and investors can adequately weigh their risk-to-return options. The ability to "convert to liquid immediately", at the cost of discounted prices, would lower the barriers of vesting in the first place. I assume that during a market uptrend in price, the risk of holding the vested stake (the Steem/SP price) is lower than during a market downtrend.
This mechanism would therefore increase demand, price, platform market capitalization and be more attractive for both content creators and curators / investors.
Direct OTC SmartContract Transfers
If it were also possible, via SmartContracts, to directly and instantly transfer between 2 accounts X SP in exchange for Y Steem or SBD, at a price agreed upon between the two accounts (for example account A offers to account B a contract to transfer 1,000 SP in exchange for 800 liquid Steem, which contract would settle at the moment account B accepts the offer, and disappear at cancellation or decline), then that mechanism would mimic OTC (Over The Counter) deals not directly affecting market prices.
Because the transfer price between 2 accounts is determined solely by those two accounts, the transfer price could also be 0 Steem in exchange for 1,000 SP, meaning it would be allowed to freely transfer vested stake (SP) from account A to B, both owned by the same owner, but the vested stake would not leave the platform. This mechanism would mimic "multi-wallets" held on 1 account, as well as a safe way to "sell accounts" without the risk of identity / reputation abuse. This mechanism is most certainly not identical to the forementioned abusive scenarios discussed with "instant powerdowns" because in this case, the vested stake still remains on the platform, it only changed hands from account A to B, meaning that if account A would be identified (by others) as "an abuser", and the transfer of vested stake from account A to B on the platform is still publicly traceable, than the actions of account B could be inspected and flagged when needed by others. Also, say account A would be an identified abuser, then account B would be less willing to buy at a high price from account A, because its stake would be "contaminated". This adds "an associated cost" to "being abusive" as well as an incentive to "do good".
Let me know what you think about my Platform Proposal, to add features to trade Vested Stake (SP) for liquidity (Steem and/or SBD), in the comments!
Thanks for your time!
@scipio