Repository
https://github.com/Volentix/papers
Project Details
You can read the details of the Volentix project by clicking here!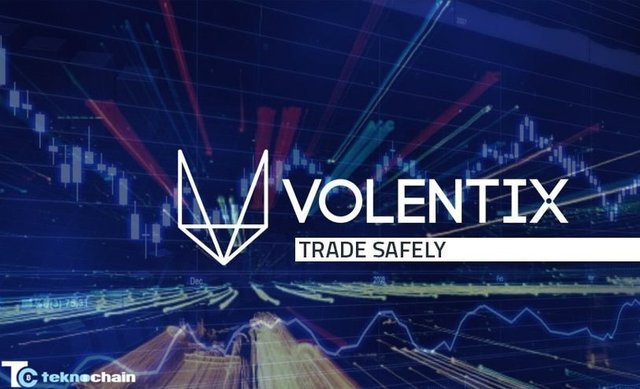 The link I've provided will take you to the my first (Part #1) Volentix Papers translation contribution.
I hope you enjoy reading the details about the amazing Volentix project!
For those who do not want to go to the first part of my contribution:
(quoted from my previous contribution.)
Volentix is a cryptocurrency and blockchain-based multifunctional ecosystem that includes four pillars (DApps), these are:
Verto: Verto is a kind of wallet. Unlike normal wallets, the Verto is a multi-currency wallet that enables continuous management of funds by VDEX users.
Vespucci: Vespucci is an analytics engine. It covers real-time data and historical market that includes digital asset ratings.
VDex: VDex is the most important DApp of this project which is a distributed and decentralized digital assets exchange VDex is built on EOS.10 intelligent contracts. This shows that VDex is reliable and fast for crpytocurrency transactions.
Venue: VENUE allows users to receive some VTX tokens in exchange for their help and participation in submitting works.
These DApps work in syncronhize with each other for the improvement of their effectiveness and for the betterment of the whole ecosystem.
Links Related to Volentix Project
You can learn more about Volentix project by clicking here!
You can take a look the Volentix project by clicking here!
You can download Volentix Verto Windows application by clicking here!
Contribution Specifications
Translation Overview
The final is approaching, the project is very close to the end. In this part, No matter how difficult the Volentix project was, I was really both enjoying and learning, and I'm getting upset for coming to an end. As usual, I learned a lot of financial terms, some of them; Ichimoku Kinko Hyo, Vespucci SA, NTLK, TextBlob, Senkou Span A and Senkou Span B, FTA, etc.
I completed 75% of the project. I aim to translate the Volentix project until it is 100% complete!

Languages
I aim to translate this project from English to Turkish.

Word Count
This translation contribution is about 1010 words. (Total Translated: 1271 - Untranslatable: 261 = 1010)
Proof of Authorship
Here is My Crowdin Profile: https://crowdin.com/profile/sargoon
Here is My GitHub Profile: https://github.com/sargoon
Here is Volentix Project's Crowdin Page: https://crowdin.com/project/volentix-papers