Project Information
Expected behavior
I expected that after linking a song to another, the song will stop playing. But this is not weirder than crashing the app by clicking on the next/previous button.
Actual behavior
The app crashes after I linked a song to another from the Artist folder and clicked on the previous/next track changer button of that song.
How to reproduce
1. Open the app and go to "Artists" folder.
2. Choose an artist and play a song from it.
3. Click on ⋮ (Three dots/ Vertical ellipsis) at the right side of the song.
4. Then click "Link to"
5. Select a song from your local library. (The song will be successfully added to your chosen song & The song will still be playing in your player).
6. Open the current playing song page by tapping on its name. (At the downside of your display).
7. At last Click on the next button and notice the bug.
App version: v1.4.0.1
Operating system: Android 6.0.1
Recording Of The Bug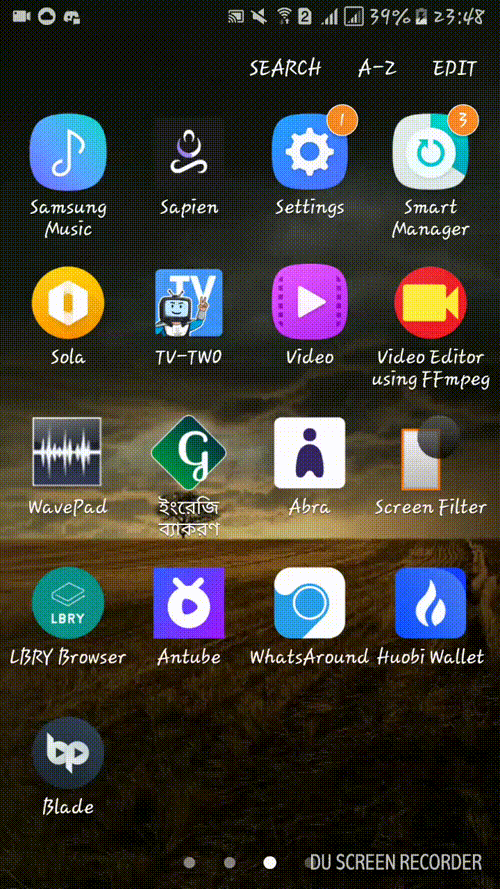 GitHub Account
Logcat
04-05 00:16:02.421 26140 26140 E AndroidRuntime: FATAL EXCEPTION: main

04-05 00:16:02.421 26140 26140 E AndroidRuntime: Process: v.blade, PID: 26140

04-05 00:16:02.421 26140 26140 E AndroidRuntime: java.lang.NullPointerException: Attempt to invoke virtual method 'v.blade.library.sources.Source v.blade.library.SongSources$SongSource.getSource()' on a null object reference

04-05 00:16:02.421 26140 26140 E AndroidRuntime:    at v.blade.player.PlayerMediaPlayer.playSong(PlayerMediaPlayer.java:252)

04-05 00:16:02.421 26140 26140 E AndroidRuntime:    at v.blade.player.PlayerService$2.onSkipToNext(PlayerService.java:157)

04-05 00:16:02.421 26140 26140 E AndroidRuntime:    at android.support.v4.media.session.MediaSessionCompat$Callback$StubApi21.onSkipToNext(MediaSessionCompat.java:1284)

04-05 00:16:02.421 26140 26140 E AndroidRuntime:    at android.support.v4.media.session.MediaSessionCompatApi21$CallbackProxy.onSkipToNext(MediaSessionCompatApi21.java:219)

04-05 00:16:02.421 26140 26140 E AndroidRuntime:    at android.media.session.MediaSession$CallbackMessageHandler.handleMessage(MediaSession.java:1228)

04-05 00:16:02.421 26140 26140 E AndroidRuntime:    at android.os.Handler.dispatchMessage(Handler.java:102)

04-05 00:16:02.421 26140 26140 E AndroidRuntime:    at android.os.Looper.loop(Looper.java:148)

04-05 00:16:02.421 26140 26140 E AndroidRuntime:    at android.app.ActivityThread.main(ActivityThread.java:7325)

04-05 00:16:02.421 26140 26140 E AndroidRuntime:    at java.lang.reflect.Method.invoke(Native Method)

04-05 00:16:02.421 26140 26140 E AndroidRuntime:    at com.android.internal.os.ZygoteInit$MethodAndArgsCaller.run(ZygoteInit.java:1230)