Repository:
https://github.com/merasteem/merasteem.git
Preface
Hi, am @princekelly. It's a while, I have been quite busy recently with my job and unable to balance it with my offline duties. But the major step back as being the unavailability to get constant power in my area.
I am going to introduce a platform which I have been working on in my spare time with the project owner. I read the first introduction to the platform and saw the potentials which it brings to people and how it will also help in the global adoption of Crypto, most especially our dear Steem. I talked to the project owner and noticed his passion for the project. I have seen such projects on the Steem blockchain, like Utopian, Oracle- D, and most recent Knacksteem.
I bring to you Merasteem, its a unique platform on its own, with one of the common problems; Project Funding.
I hope this article will bring in contributors and capture the minds of sponsors, to help Merasteem attain its aim: rewarding skilled and creative minds, from the simplest to the most advanced skills in all sphere of life.
Passion is energy: feel the power that comes from focusing on what excites you. Oprah Winfrey.
Introduction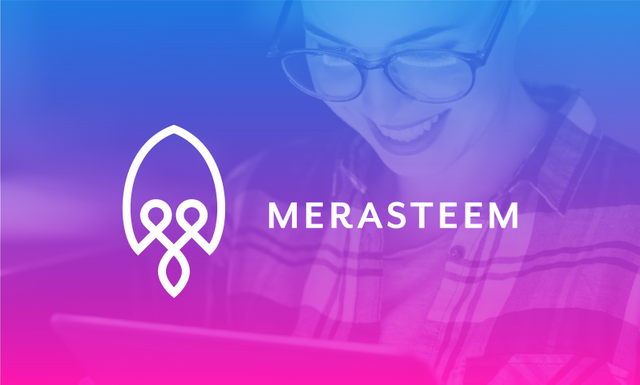 What is Merasteem
Merasteem is a platform built on the Steem blockchain, which serves as a launchpad for creative ideas and a home for DIY projects. Read the @merasteem introduction post here.
Merasteem is a project owned by @cryptogecko with support from @artistcolony and @rahulbairwa. With the project's site being developed by these three. The project is now live for contributions starting from the 4th of November 2018.
Merasteem created a logo task request on utopian, where Merasteem selected this contribution as the project's logo.
Login to Merasteem
Users can log in to Mearsteem via the login button at the top right of the site; this will bring you to Steemconnect interface. It requires your owner, active key or master password. This login system is very safe, Merasteem has no access to your login details. You can read about Steemconnect for more information on the safety of your login details.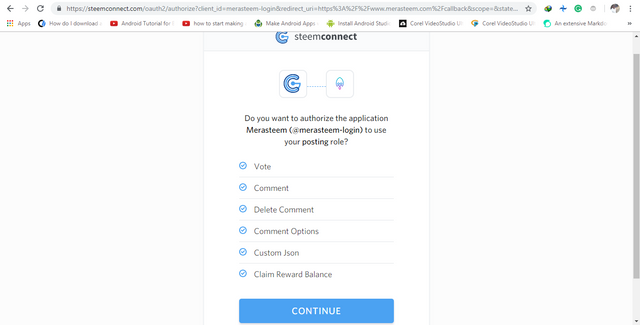 Coming Soon; Due to the recent Hardfork 20 by Steemit, users will be able to create a steemit account via the Merasteem interface
Merasteem Categories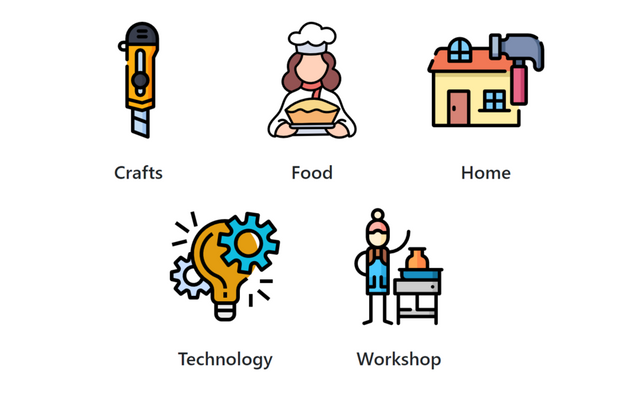 Merasteem currently offers the following categories for DIY; more will be added with time:
Craft
Food
Home
Technology
Workshop
Each category above has different sub-categories which contributors can choose from when contributing.
Why Merasteem
Problem Statement
Everyone loves a fantastic adventure with great heroes, funny enough these heroes have flaws, Harry Potter, Bat Man, are superheroes with flaws and weaknesses. Despite this, they tend to overcome their vulnerabilities to become something more.
This unique display has allowed us, "imperfect people" the opportunity to relate with these heroes.
In the famous
Incredibles
movie, Violet a shy, insecure teenager who fears rejection by her peers. Violet is the daughter of Mr. Incredibles and Elastigirl; she had inherited her super trait,
Invisibility
, turning invisible at will. Her invisibility symbolized her desire to avoid being seen because she feared attention, most especially from the boy she likes, afraid of rejection and worried about not be worth much, so she stays quiet and unseen.
Eventually, she had to overcome her fears with the courage to become the heroine that she's meant to be. Her belief and courage helped save the world.
Merasteem the solution
Merasteem comes in to provide people like the Invisible girl, the opportunity to express their talent, shine, have fun and earn in the process. Encouraging cooperation amongst contributors, contributing their various skills in bringing into life innovative ideas. Isn't this fantastic? Yes, it's fantastic and, am proud to be a part of the Merasteem team.
How Merasteem aims to achieve its objectives
As part of the Merasteem team, we intend on taking advantage of these two essential systems.
The Internet.

The Steem blockchain.





The Internet:

The Internet is the global system of interconnected computer networks that use the Internet protocol suite (TCP/IP) to link devices worldwide. It is a network of networks that consists of private, public, academic, business, and government networks of local to global scope, linked by a broad array of electronic, wireless, and optical networking technologies.

The use of the internet has increased vastly, checking from this statistic. We plan on using this statistic to reach a lot of talented/skilled people, to help them express their talents to the world. To ensure the exposure of skills, from underdeveloped, developing, and developed countries.

Steemit is a blogging and social networking website owned by Steemit Inc that uses the Steem blockchain to reward publishers and curators. Steemit, Inc. is a privately held company headquartered in Virginia. The company was founded by @ned (Ned Scott), and @dan (Dan Larimer), creator of BitShares, and EOS.

The Steem blockchain offers a lot of opportunities to its users; Merasteem is built on the Steem blockchain to help reward contributors on the Merasteem platform. Merasteem will harness the power of the Steem blockchain, to reward contributors with the crypto Steem/SBD.

SMTs (Smart Media Tokens)

A Smart Media Token (SMT) is an advanced local resource on the Steem blockchain that can be immediately propelled by anybody to help adapt online substance and make motivating forces to support wanted client conduct. SMTs are similar to Ethereum's ERC-20 tokens, yet with certain implicit Confirmation of-Brain properties and a token dispersion remunerate framework planned particularly for advanced substance organizations. Read more about SMTs.

Merasteem will be creating its own SMT to help reward contributors; this would be an additional incentive to contributors.

Current features of the Merasteem website

It is a fork of Busy, with its own features.

Invite option: This will enable users to refer new or existing Steemians to Merasteem.
Activities: You can see various activities as they occur on your account, Upvotes, Downvotes, People you followed and unfollowed, Replies, Reblogged and so much more.
Bookmark posts: Bookmark essential articles on the Steem Blockchain for easy future reference.
Get notifications: Get notifications for upvotes, replies, transfers, and reward activities on your account.
Drafts: Save and organize unfinished post automatically. Having drafts helps eliminate the need for external editors, which writers use in storing their unfinished posts.
Preinstalled markdown editing tools: In the write post section, you can easily use markdown tools without knowing the codes. Current tools available are: add headers, add bolden, add italic, and add links.

Comparison with similar projects

I will be comparing Merasteem with Utopian and Knacksteem.

Similarities
These three projects have one major similarity; they reward contributors for their creativity and hard work.
They reward contributors with Steem and SBD in the form of upvotes on contributor's posts.
They are projects built on the Steem blockchain.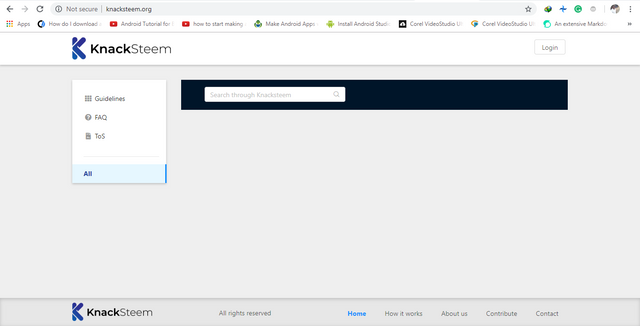 Differences
Utopian is the oldest of the three platforms, with over a year of existence on the Steem blockchain.
Utopian has the highest voting weight, with well over 3,603,005 Steem power, Knacksteem with 76 Steem power and Merasteem with 185 Steem power as at the time of writing this article. The huge difference in Steem power can be attributed to the fact that Utopian is older and has received significant delegations from sponsors.
Utopian rewards only contributions to open source projects on Github, while both Knacksteem and Merasteem rewards DIY contributions.
The Merasteem frontend seems the most advanced amongst the three. However, this is my opinion. Well, we await the Utopian-io new frontend.
Utopian-io is a registered company. It became a registered company, less than four months into its operation of rewarding open source contributors. Both Merasteem and Knacksteem are pretty still young, and I believe they will also attain this statue soon.
The impact of Merasteem on people and the Steem blockchain
An idle hand is the devil's workshop. Merasteem will keep people gainfully active, by incentivizing them to create quality contents.
People can enjoy sharing their hobbies and get extra income for doing so.
It will help increase the global adoption of Crypto, especially Steem/SBD, which in turn increase the value of Steem and SBD.
Merasteem promotes team effort, to help actualize and materialize great ideas. However this feature will be added later on, as the project evolve.
Join Us
You are welcome to join us on our discord server, to chat and mingle with other contributors and moderators.
You can share your ideas and feedback through the discord server, Follow the @merasteem account.
Conclusion
I believe dapps such as Merasteem is the future of the Steem blockchain, bringing a whole lot more than just blogging. Opening the Steem blockchain to far more possibilities, bringing in more active users and a place for individual preference.
From all the features mentioned in this article, Merasteem is a newly developed project with a lot of categories to support the teaming number of internet users in the world. Utopian only supports open source contributors; Merasteem offers a broader area of specialization. Merasteem hopes to bring in contributors from the underdeveloped, developing, and developed countries.
Furthermore, the rate at which the project development improves and advances is quite commendable and deserves a lot of support from Steemians on the Steem blockchain. Both sponsors and content creators are urged to support the Merasteem project. For Merasteem to have the capacity to reward and support contributors, the project needs enough Steem power to build its voting capacity.
Moreover, Merasteem is not a copy of any platform on the Steem blockchain. It is a unique platform driven by the will to reward people's passion and encourage team effort for the actualization of ideas. More exciting categories will be available as the project progresses. I hope @utopian, and other projects can partner with this great platform to help actualize its prospects.
Finally, having attained the current features on Mearsteem, the next step in development is huge and will take more time and planning to materialize.
Brief Developmental Plan:
The Merasteem team will be presenting offline and online seminars to business owners, students, and investors educating them on the Steem blockchain and how they can utilize Merasteem features for the following:
Learn new skills, form guilds, support their businesses, develop their ideas, exchange crypto to fiat, get project and product reviews and lots more.
Once the current features thrive, the above developmental plan will materialize.
Resources:
Series Backlinks
This is the first post in this series.
Thank you for reading. If you find this project exciting and promising, kindly support the project @merasteem in ways you see fit.

Source