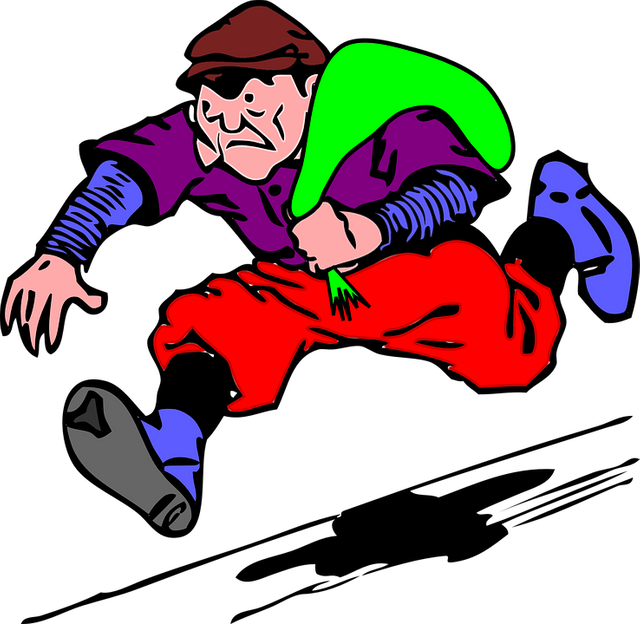 Source: Pixabay

Post Farm Investigation and Take Down
The "cutieeangel" post farm (named after its main account) of 450 @steem faucet accounts has been taken down and delegation has been removed.
The farm was first noticed during the month of October 2018, when it was first added to @spaminator. The accounts were being used to post random images from the internet; mostly of memes and quotes. By November, once they had realised the accounts' payouts were being flagged to zero, they had stopped posting all together and started to power all the accounts down.
During the start of March 2019, around 90 of the accounts had started posting again within the space of a couple of hours only to be auto flagged by @mack-bot. This is how I noticed it was active again. On inspecting the accounts, they had finished powering down and over the course of the 4 months had transferred everything to the @cutieeangel account with the memo "Steem Prize pool entry: Discord" as shown below.

All of these accounts were using the same memo. Then at the end of it all you can see the @cutieeangel account using the @blocktrades exchange to transfer all the loot out.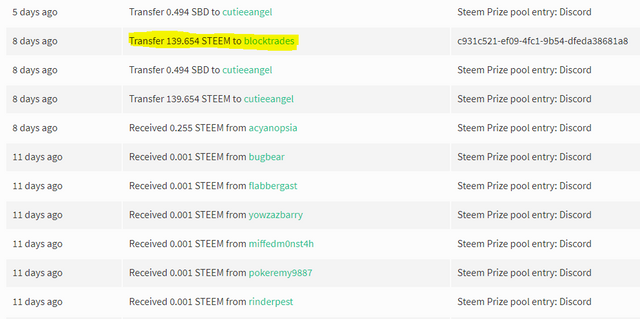 An Example Spam Post
Here is an example post for you to have a look at. It starts of with a nonsensical title and then the post just contains an unrelated image without any text. It's also tagged #meme. When you check the other posts by this account, they all use the same tag. This is often account bound, each account will use a specific tag over and over, whether it is #meme, #haha, #funny etc.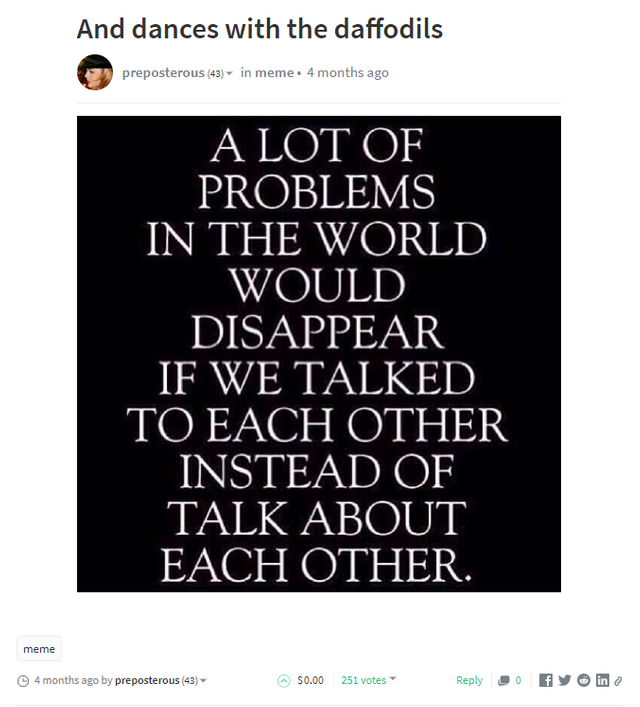 You will also notice a high number of votes. These are all from the other accounts in the farm which are also posting similar content.
You can learn more about the different exploitative Steem reward farming abuse types here.
GitHub Pull Request (PR)
You can read more about which accounts were added here #64. Because of the PR, Steemit Inc removed the delegation to these accounts.
How You Can Help Stop Abuse
You can help by reporting suspicious activity like this to the @steemcleaners at our Discord or by filling out the form at http://steemcleaners.com/reports/new
Vote for me as Witness
https://steemit.com/~witnesses: type in pjau and click vote



Vote @pjau via Steemconnect