Project Repository
https://github.com/nawab69/steemtools
Description
One month earlier, SteemTools project has started. But It is still in Beta stage.
Thought it is in Beta version, there are many useful tools added in the project.
---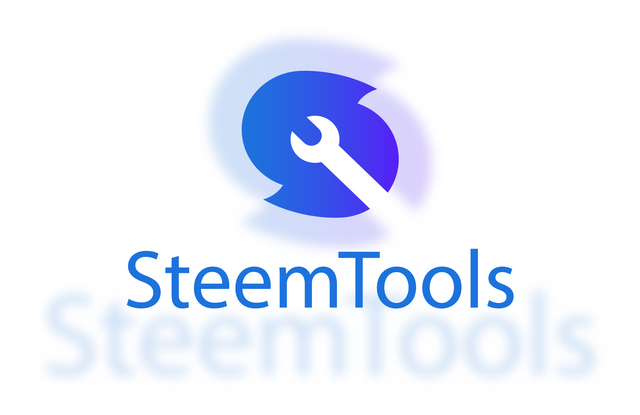 Logo credit : @tebriz
At first, I want to talk about what is steemtools.
What is steemtools?
SteemTools is an open source project. It is developing and maintaining by me. It is a website based on PHP and steem. It contains some hidden tools which are not in the main steemit website.
Nowadays steemit become popular. More than 1 million people used steemit. But there are some problems with steemit.com. Many features aren't shown to the main steemit website.
I think these tools will help people who don't know any programming.
Features
SteemTools REST API
STEEMIT Blog/post words & Characters counter
Withdraw Route check tool
Withdraw Route Change tool
Withdraw Route Remove tool
Check Current Recovery tool
Change Current Recovery tool
Request Account Recovery tool
Check for blacklisted account tool
I will discuss these features later.
Benefit
Save Your time
Free to use
Fast & Secured
Work with SteemConnect
Opensource
Roadmap
Add more unique features
Add Escrow Transaction
Full API release
User Reporting Tool & API
Add SteemTools Ranking & Reward System.
SteemTools Rest API
---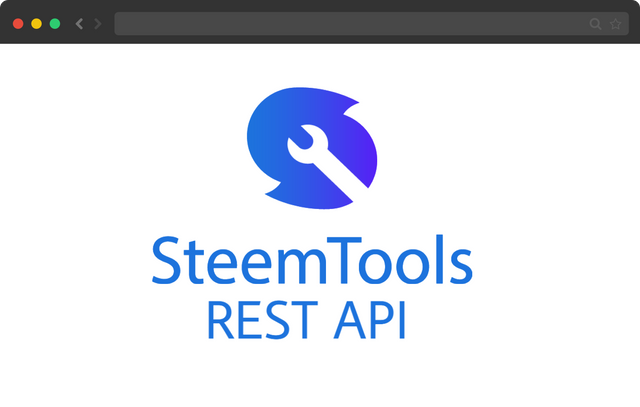 ---
SteemTools released REST API for Steem Developer yesterday. Some Parameters has been added.
These are-
get_withdraw_routes
get_volume
get_vesting_delegations
get_version
get_trending_tags
get_trade_history
get_ticker
get_recovery_request
get_savings_withdraw_to
get_savings_withdraw_from
get_account_count
get_blog_count : It is an unique API. It is not placed on Steem Nodes.
get_active_votes
get_accounts
Method: GET
API: https://api.steemtools.cf
Steemtools API vs Steemit API
After release the full public API of steemtools, It will work similar to api.steemit.com. But there is some difference between these two API.
api.steemit.com is a full API node. It works with only POST method. The user need to make an HTTP request to get data. It is very hard coded. An only high experienced developer can use it. It requires additional software or Web Tool to get data in JSON.

API.steemtools.cf is a child API. Its parent API is api.steemit.com. It works with GET method. It is also a REST API. People can access this API directly from any browser. A beginner developer can use it easily.
mcBOT
SteemTools API already added in a discord BOT. mcBOT works with SteemTools API.
mcBOT is a Discord BOT which shows statistics of any steemit post. Its full name is Mr. COUNTER BOT. Currently, it shows these three information.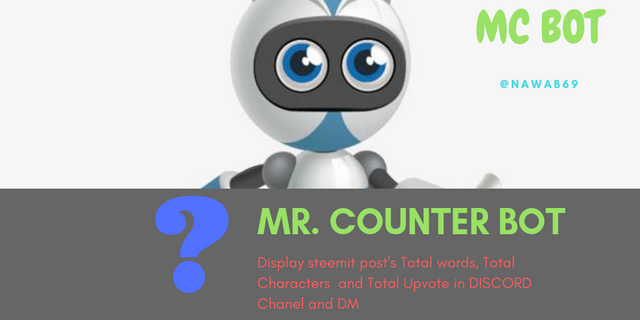 Total Words
Total Characters
Total Upvotes
When a user sends any steemit post/article link to DISCORD channel or DM to mcBOT, The bot reply to the statistics of total words, characters and upvotes. It will help the all steemit community of discord. It will also help those community who arrange article writing contest.
mcBOT Documentation & Release notes
Blog Counter Tools
---

---
---
It is a web tool which will show any steemit blog's total words, characters, and net votes.
---
Thank you for reading this. Today I have discussed SteemTools & SteemTools API. In the next part, I will discuss all the features and roadmap of these web tools.