Check Blacklist Account Tool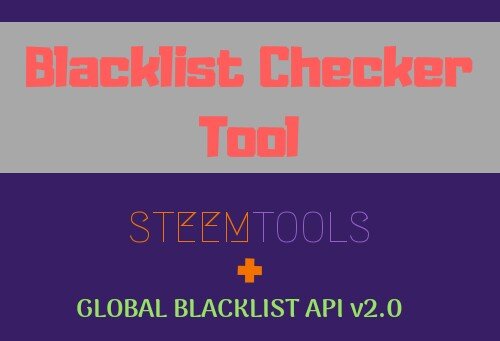 Abuse Category
spam, plagiarism blacklist
Repository
https://github.com/nawab69/steemtools
Introduction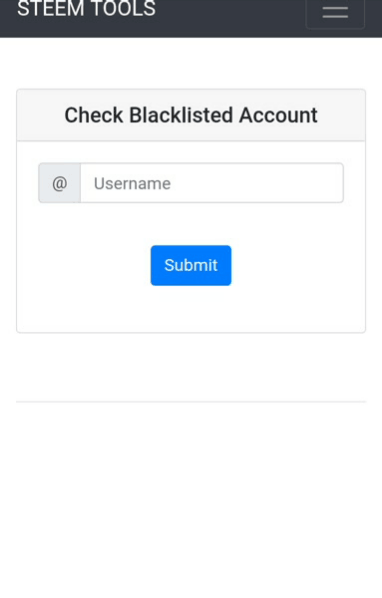 Check Blacklist Account is a new tool of steemtools. When someone inputs a steemit user's username in this tool, It will check whether the user is on the blacklist.
This web tool works with Global Blacklist API. @themarkymark have recently released this API. Thanks a lot to @themarkymark to bringing all the blacklist database in one API.
The Global Blacklist API is a service provided by witness @themarkymark. The API enables products and services to query multiple blacklists to reduce spam and abuse.
What is SteemTools?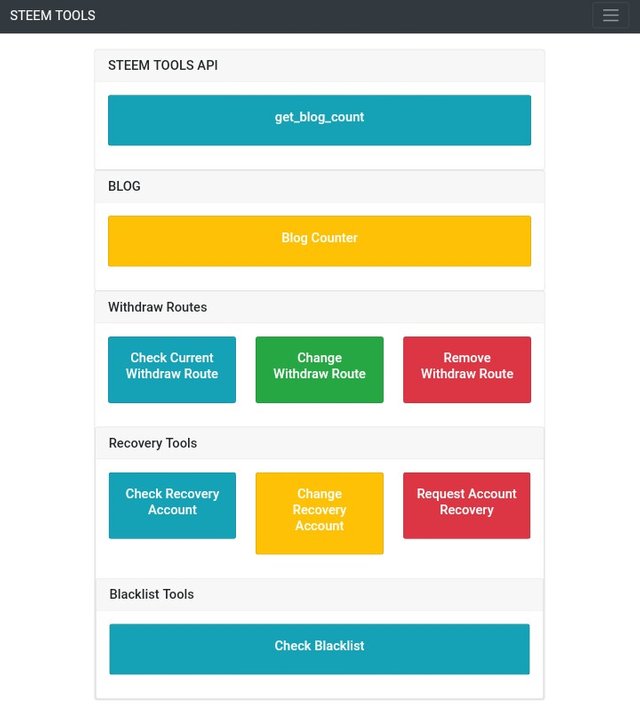 Steemtools is a steem based web tool. It is provided by me (@nawab69). There are many features in steemtools.
Get blog count API
mcBOT Discord Bot
Withdraw Routes Tools
Recovery Tools
Blacklist checker tool (new)
How to check your Blacklisted Status
Every user can check their or other users blacklisted status from the below link. It's a free tool.
https://steemtools.cf/blacklist/check_user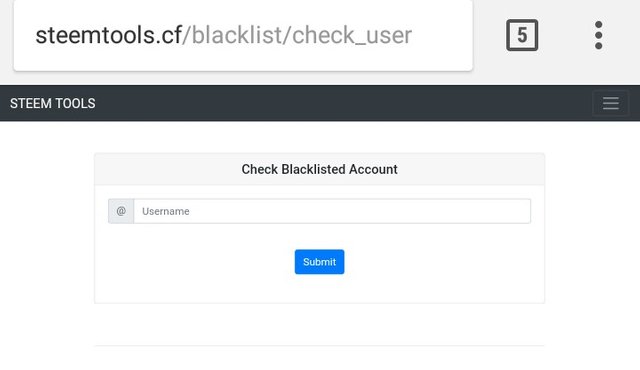 input username in the username input-box then click on submit.
If the user is not blacklisted any database, he will get a message like this ;

If the user is blacklisted on one or more database, he will get a message like this;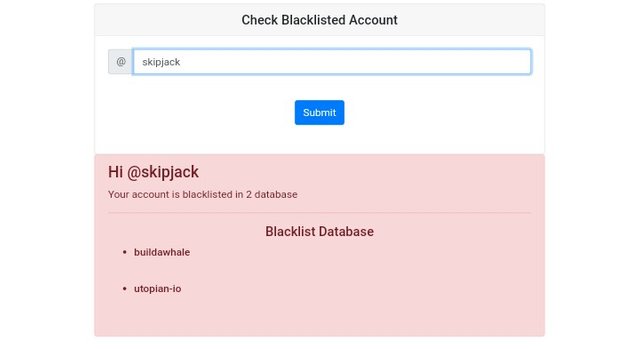 Blacklist Database
This tool is to work with Global Blacklist API v2.0. So, it supports all the database of this API.
Currently, it supports 7 blacklist database. (Last update yesterday)
BuildAWhale
SteemCleaners
Utopian-IO
Redeemer
MinnowBooster
Actifit
Oracle-D
Steemtools Project
Steemtools is an opensource project. Anyone can use this tool without any cost. You can use its source code on your website.
Website: https://steemtools.cf
Blacklist check tool: https://steemtools.cf/blacklist/check_user
How it will help people
This tools can help people from scammers. People can see other's blacklist status from this tool.
Roadmap
Create a discord bot
Add more features
Contribution
If you want to contribute in this project fork on GitHub of steemtools repository.
Resources