Localization of Gridcoin white paper, close to 50% of total translatable text.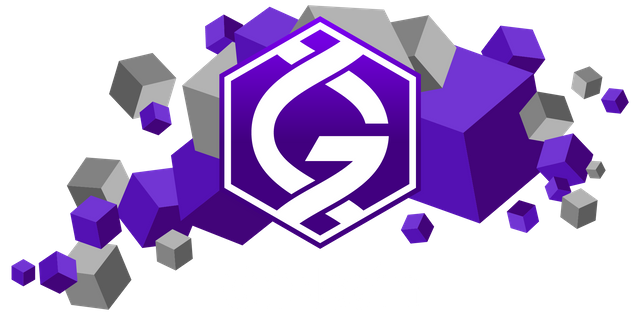 gridcoin official thumbnail the photo may be subject to copyright.
GitHub Repository:
Repository link : GridCoin
Project Details.
Gridcoin is distributed computing network built in blockchain technology powered by the idle processing potential of existing hardware. Gridcoin is openly accessible to anyone who has data to process, participants are incentivized with crypto generated by Gridcoin protocol.
Competitive Advantages
Participating in the BOINC network - you can use the unused processor of your computer to participate in BOINC network, it's like renting your computer to the network for free. its a win + win, you will have Gridcoin as your reward and you are helping the science research to fight against cancer, malaria, AIDS, and curing Alzheimer's.
Proof-of-Research - Proof-of-Research is ASIC proof. 95% of projects run in BOINC are general computation projects, These projects require computations that would be very difficult to create at the hardware level.
This is my first time working on this project and I am more than happy doing this task, I learn a lot from translating it and it broadens my horizon further. While searching about Gridcoin I found out that there are many projects like Gridcoin that is helping an organization such BOINC to fight against diseases.
Contribution Specification
This is the screenshots before I start translating Gridcoin to Filipino in this part.
File progress Screenshot. click this link to see the current progress

Screenshot of the report of total translated words and Target words. click on this link to see the report. I already started the translation before cropping some screenshot so there are already numbers of words on my activity report.

Samples of untranslated text:
Gridcoin
White Paper
blockchain
cryptocurrency
proof-of-stake
processor
CPU & GPU
Client
Software
supercomputer
Screenshot of final result
Language translation progress after finishing the translation of the files.

Screenshot of the report from 0 words to 1,259 word count.

Translation report
Source Language : English
Translated Language : Filipino
Number of translated words: 1,259 words - 236 (untranslated, names and links) total of 1,023 words.
This is the first part of my translation in this project.
You may able to view all my activities of this part of translation here on My Activity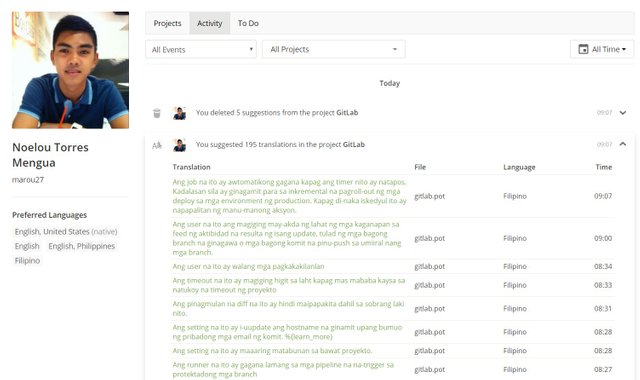 Special thanks to @davinci.polyglot and @utopian-io team for the creation of Filipino Translation Team.
Currently, the Language Moderator for Filipino Team is @ruah and is composed of 5 Approved Translators namely: @toffer, @josephace135, @timliwanag, @dandalion and yours truly, @marou27.