Bitwarden is an awesome password and other sensitive credentials data management application which helps to create, store and manage online login information securely.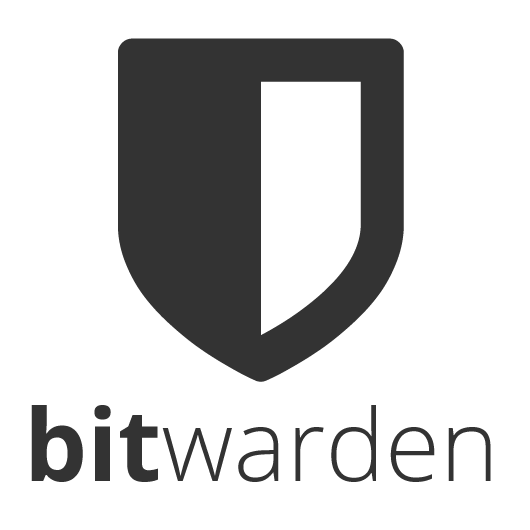 This is open source project and free to use for everybody. Most of the password managers are very unfriendly for non-tech users while bitwarden is very much user-friendly can easy to use.
Till now, Bitwarden provides a web-extension for all major web-browsers like chrome, firefox, opera, brave etc. They also provide a mobile app and web access to your vault on their web page as an in-browser app. Hoverever A native desktop application is planned but not released yet.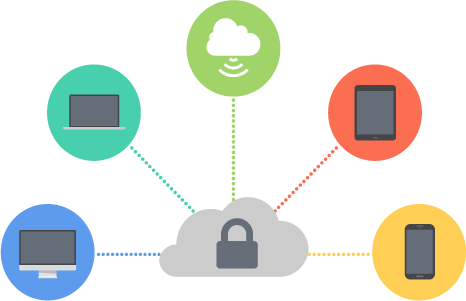 Today I want to show you how we can download and use bitwarden in our browser to store and manage online passwords.
1. Download Bitwarden Extension In your favourite browser.
First, we have to download and install bitwarden on our PC. As bitwarden doesn't have any native desktop application yet, the only way to do it is installing the bitwarden extension in our browser.
Goto the official website of bitwarden and click on that Install Now button.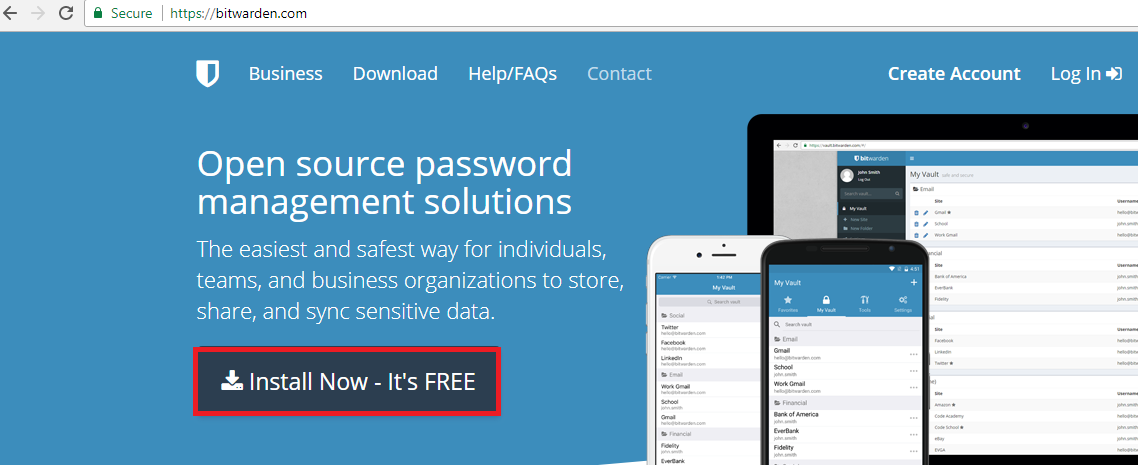 Then you will be taken to the page where you have options to select bitwarden extension for your desired browser. Click on the extension for browser where you want to install bitwarden.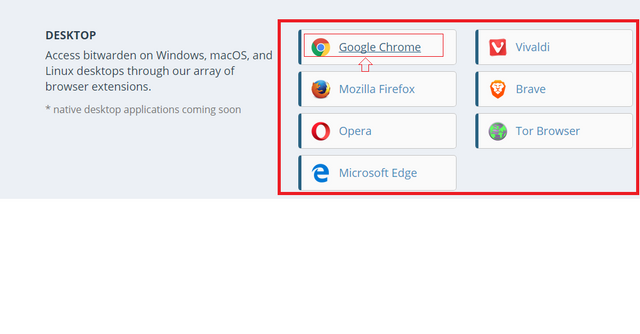 I'm downloading bitwarden for Google Chrome browser. It will automatically promote to add the extension to your browser.
Click on that Add To Chrome button if you are downloading for Chrome browser.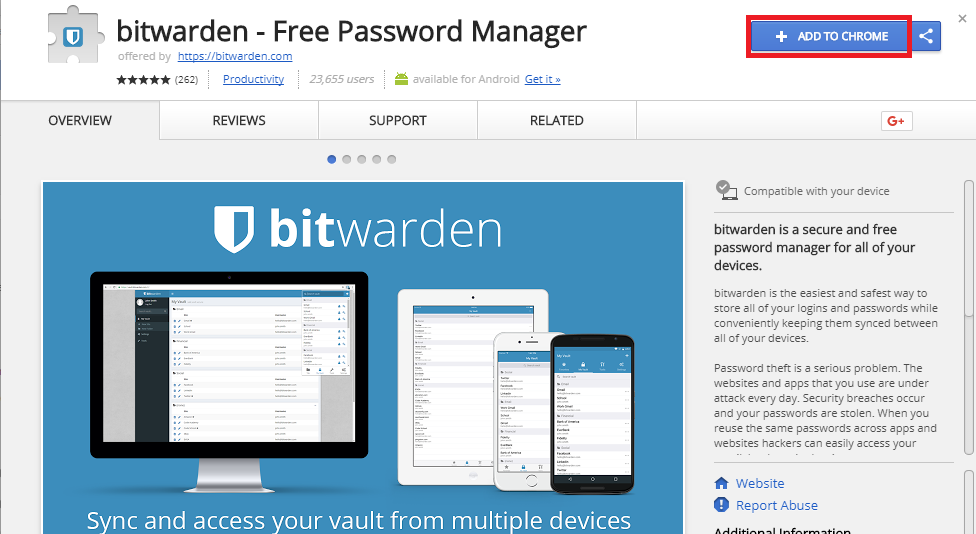 It will promote to add the extension to your browser after finishing the download. Just Click on Add Extension in the following window then bitwarden will be added to your Chrome browser.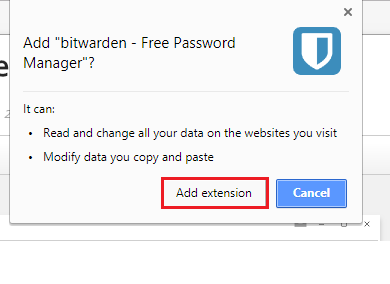 2. Open Bitwarden and Create an Account.
Now click on that Bitwarden Icon in the browser toolbar as shown in the figure below(Icon Inside Red Rectangle) to open and start with bitwarden.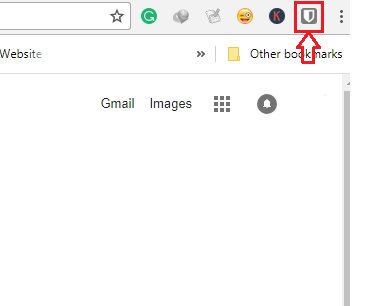 First, we have to create a bitwarden account to be able to use bitwarden for password backup.
You can directly login to your existing account if already have one. But assuming if are new on bitwarden, I am starting from scratch.
Click on that Create Account button as shown in the figure to create a new account in bitwarden.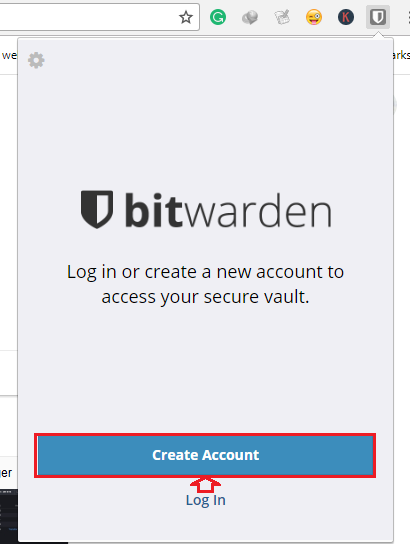 Enter your email-id that you want to use with bitwarden and double enter your desired master password for bitwarden which you will be using in future to log in to your bitwarden account.
Then click on that Submit button to finally create an account.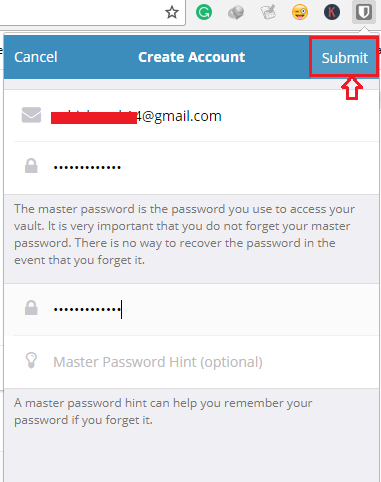 Your account will be created instantly. Now all you have to do is log in to your bitwarden account with login credentials from the previous step.
Enter your user email-id and password and click on that log in button from the top-right corner as shown in the figure below.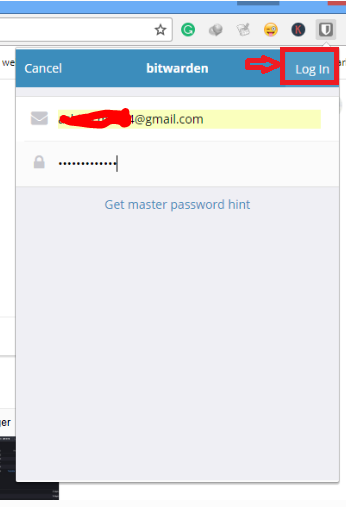 3. Adding Items to Your Bitwarden Vault.
To add a new vault just click on that plus(+) sign from top-right corner.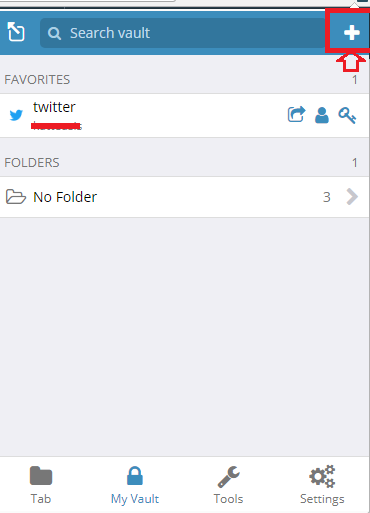 And enter information for your new item to be added along with login credentials for the website you want to add in bitwarden as shown in the figure below.
Click on that Save button to save the item.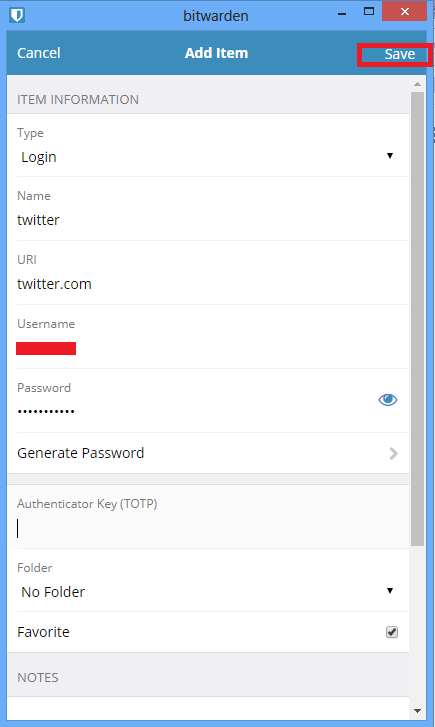 This is another easy way to add login items to your bitwarden vault. When you log in to any account normally using your credentials bitwarden will open a promote window to add this information to your vault. Just click on that yes button as shown in the figure below then it will be automatically added as a new item in your bitwarden vault.

Let's suppose you are on a login page of a website.Now open the bitwarden window in the browser. It will then open a current tab, where you can see an option** Add a LogIn**, click on this button to add the login information.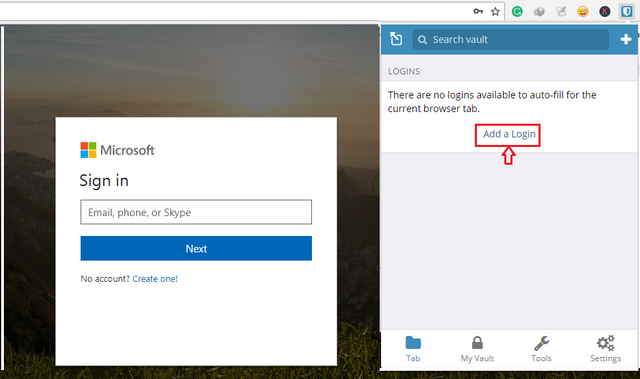 Bitwarden will automatically other information on the website, you just need to add your login credentials for the website and click on that Save button. Then the item will be added to your vault.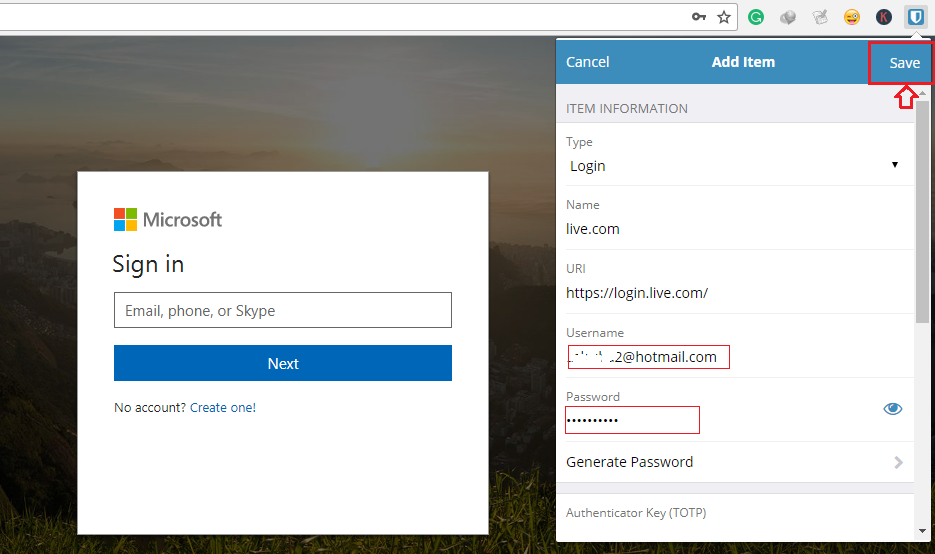 ---
And every next time when you need to login to any account that you have saved in bitwarden, just open the bitwarden window when you are on the login page of any website you will notice saved login information. Just click on that item and it will autofill your login credentials just like in the figure below.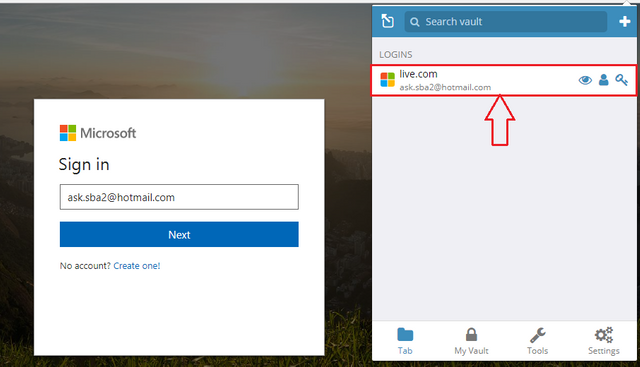 ---
Other Useful Features:
Password Generator: Automatically generates strong, unique, secure passwords for your login.
Bitwarden Web Vault: Manage your items from anywhere and any browser using bitwarden web vault.
Bitwarden ios Vault: Manage your items from iOS mobile devices using bitwarden iOS vault.
Bitwarden Android Vault: Manage your items on Android devices using bitwarden Android vault.
---
---
Posted on Utopian.io - Rewarding Open Source Contributors
---