Last day of a short but sweet February! Did you fill your hearts with love and your mouth with chocolate? ;) I actually found this the month I ate more healthy than any!
Now I am just waiting for spring and for more sunny days so that I can enjoy nature! I hope you do too, and I also hope that you will include @actifit to your daily routine.. It helps you motivate yourself, it helps self-discipline (and I mean it in the nicest way), and one of the best parts? You can donate your rewards to a charity that you wish to help out!
---
February for Actifit was a very strong month, with lots of interest, a great increase in users, reports and a great push-ups challenge that keeps twitter on fire! A big thank you to everyone who participates (I plan to do a whole post for that...)
In the meantime feel free to check this post and of course follow Actifit on twitter
---
Spring - FINALLY
---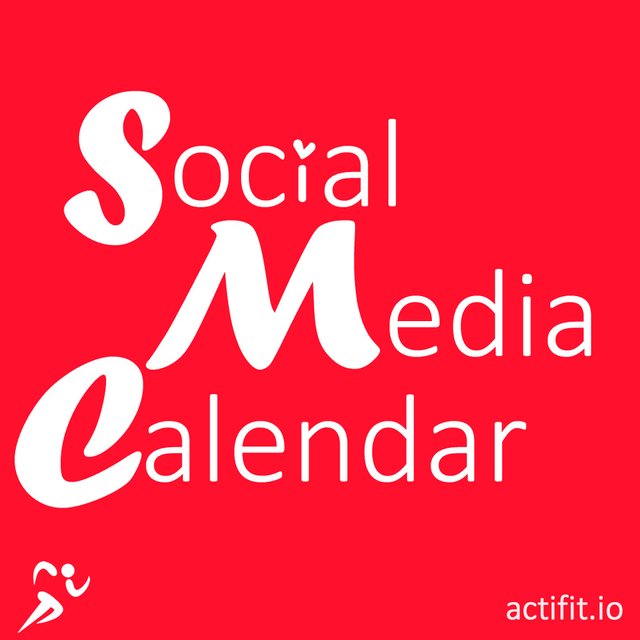 This is a month that will be having lots of news for Actifit so it will be a full calendard surely with more than one daily posts.
I find that as the followers increase, so does the time needed to respond, communicate, socialize etc
Our Calendar for this Month will include more..
Inspiration for people who do not know what actifit is
Sharing Quotes by famous athletes
Sharing fitness tips
Sharing nutrition-health tips
We invite people to think and act .. healthy!
*Note: Very often, there are specific news, contests, updates that need to be shared, so these days the social media updates are more than once per day. When necessary, custom graphics are being created *
Social Media Calendar
(Graphics are created for all days of posting, but I do not think it is necessary to post them all here). I have created for the first 15 days of March, due to tremendous lack of time../sub>
March
Caption
Image
1
Spring at last! Time to start planning our next resolution and always remember to .. Smell the flowers!
2
Time to get together with friends and enjoy nature!
3
"Passion first and everything will fall into place." – Holly Holm
4
Sky is Not Our Limit. We are the only ones who set the limits. Let's be better then yesterday!
5
Drinking enough water can have numerous benefits, such as help boost the amount of calories you burn. According to a study, drinking half a liter of water, 30 minutes before each meal, would increase weight loss by 44%
6
Did you know? You can use the wallet from our actifit.io to power up or transfer funds!
7
Follow our news & updates!
8
"Never limit yourself, never be satisfied, and smile… It's free!" – Jennie Finch
9
Let's share the spring version of the places we love to walk and run!
10
Yes, there is such an app that rewards you in Crypto for listening and dancing to your favorite tunes! (Like the ones by @thetroublenotes!)
11
"I figure practice puts your brains in your muscles." – Sam Snead
12
Doing aerobic exercise is one of the best things you can do for your mental and physical health. Activity is very effective at reducing belly fat and the harmful type of fat that builds up around your organs. As you reduce your belly fat, you will start seeing major improvements in metabolic health!
13
Follow our news & updates!
14
Did you know? You can use the wallet from our actifit.io to power up or transfer funds!
15
"Believe me, the reward is not so great without the struggle." – Wilma Rudolph
Previous Calendars
Social Media Calendar for Dec 2018
Social Media Calendar for January 2019
Social Media Calendar for February 2019
Special Note .. Thank you so much for reading, your comments and encouragement is always appreciated ..💙