Keep track of your activities with Activity Diary. (episode 3.)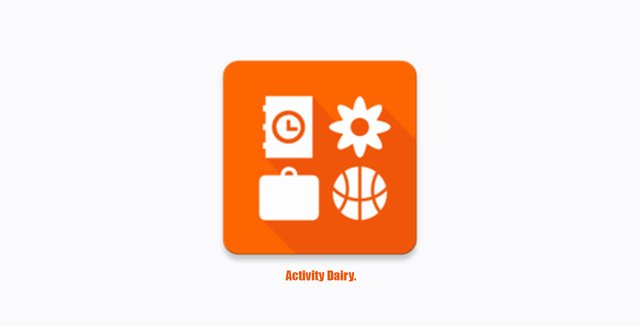 Hello Steemians!
Activity tracking is really paying off for me. I've learned greatly about my daily activities. I found out that I don't have enough rest or even sleep daily. Today, I decided to rest more than work. Honestly, I missed working. But I am glad I took time to rest today. It is the reason why this episode is coming late.
This is to a sequel to my previous post about Activity dairy. This part of the series needs no further introduction. Here is a recap of all the talking points I have covered in previous episodes.
Episode one
In episode one, I did a general overview of the app "Activity Diary". There were three major talking points in that episode. The points are
What is Activity Diary?
How the app functions.
Why it is necessary to keep track of daily activities.
In that episode, I didn't only expose my audience to the app, but I went further to explain why the concept of the app's services was important to their daily lives.
Episode two
In episode two, I did a comprehensive review of the major features of the app. I broke down the review in two parts. That is, the User Interface (UI) and functionalities.
Links to previous episodes will be available in the links section below.
In this episode, I will be highlighting the pros and cons of the software. I was pretty impressed with the features of the app. But I had issues with some functionalities. That will be expressly discussed in this episode. Furthermore, I will be discussing the areas where the app could be improved. The developer is not on the blockchain, but, I will do well to make those suggestions on Github. I'm certain he will buy my ideas.
To be precise, here are the talking points in this episode;
Pros and cons of Activity Diary.
Areas where the app can be improved.
The pros and cons that I highlight, are my personal thoughts and opinions. My opinions may strongly differ from yours.
I hope you have a good read.
Pros and Cons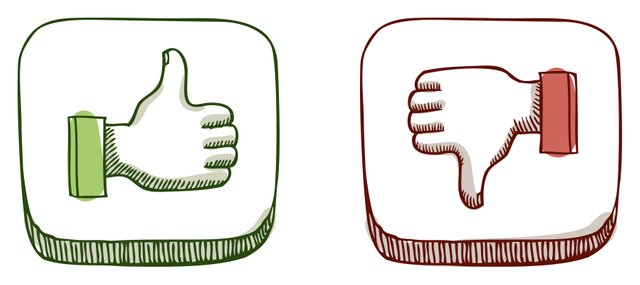 source
In this section, I'll be highlighting what I like about the app and what I don't.
Pros
The User Interface.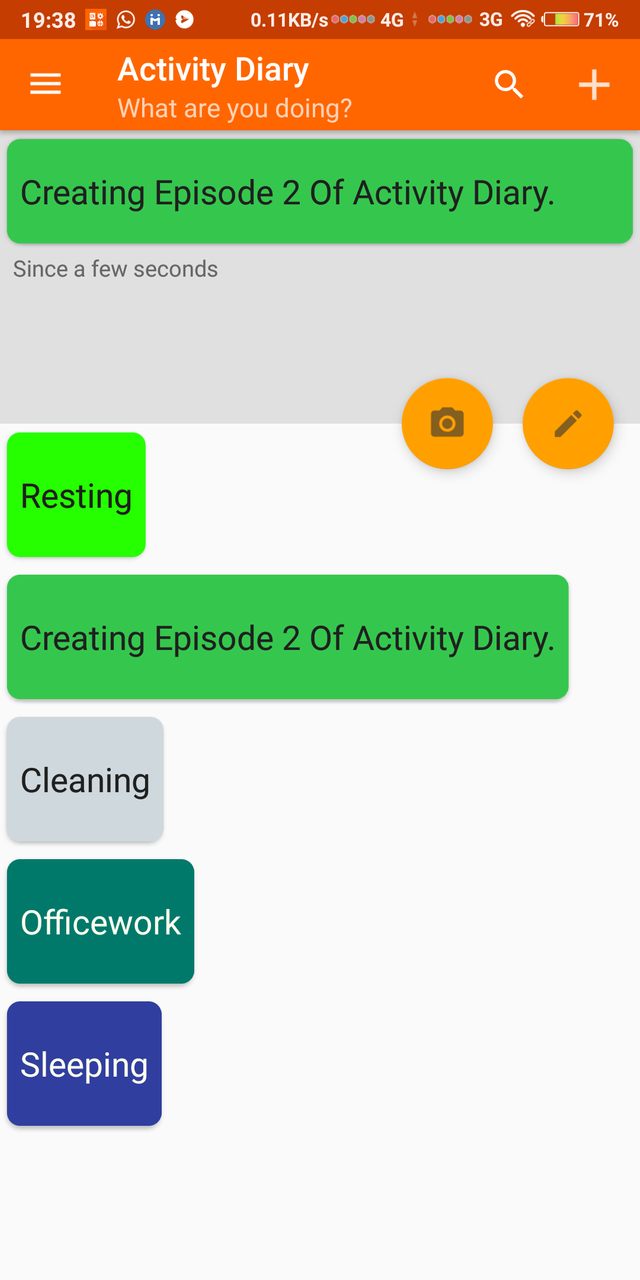 The user interface of the app is a positive for me. I shouldn't expect to see flowers and too many designs on an app which has serious responsibilities.
Statistics.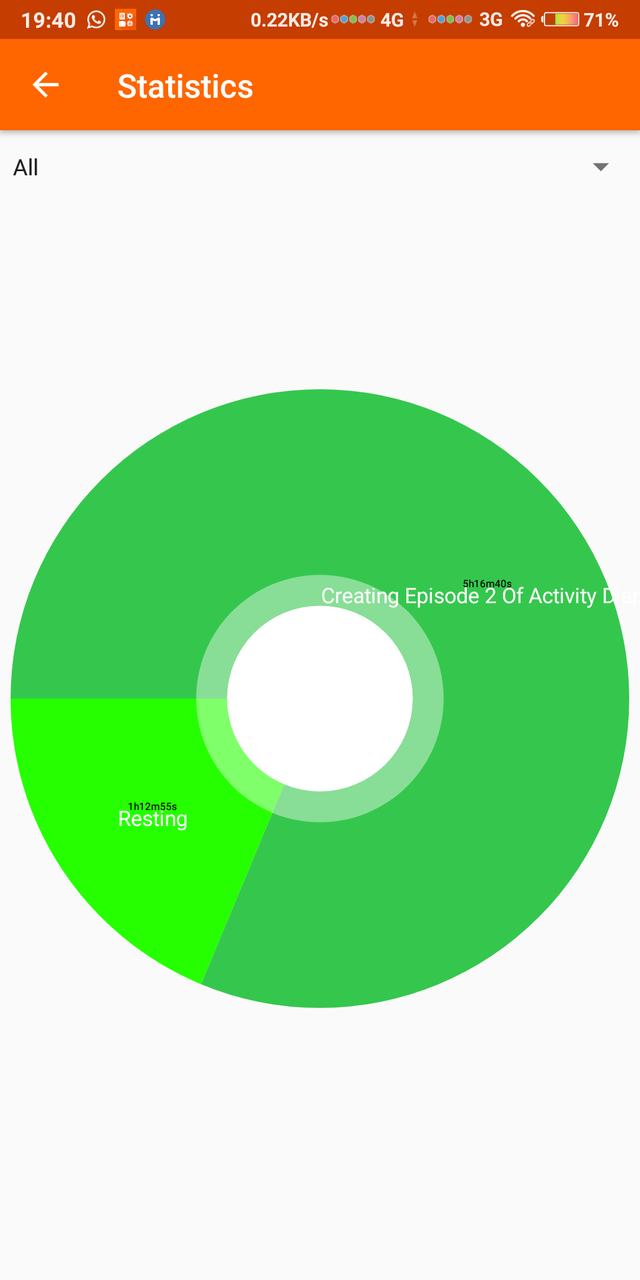 The statistics is a great feature of the app. Using a pie chart wasn't a great idea for me, but, I can understand why the developer used piechart as a means of stats presentation. I like the sorting feature in it too. The parameters to sort are pretty standard.
Notes.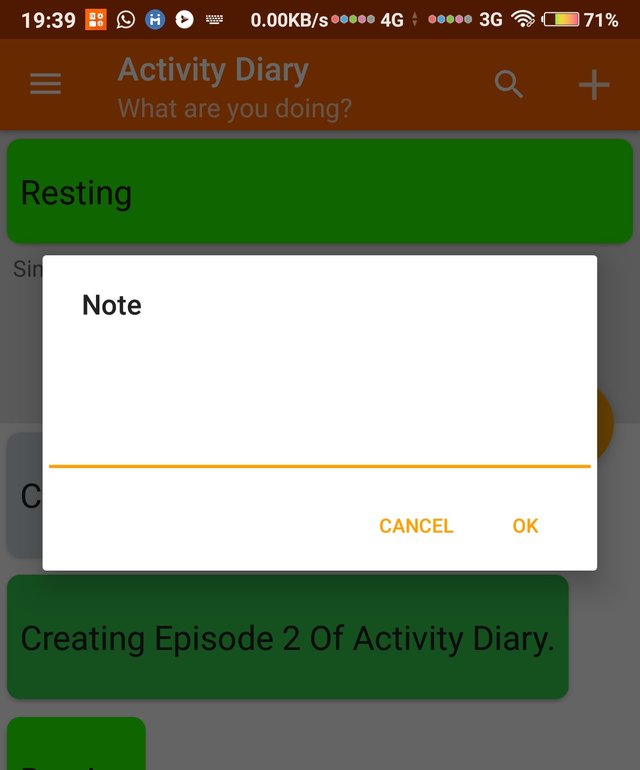 The ability to add notes to an activity makes it more it more descriptive. It allows you to record more concise information about an activity. This is one of the best things on the app for me.
Photo capture.
The importance of this feature is similar to that of the notes. I like it.
Import and Export of log data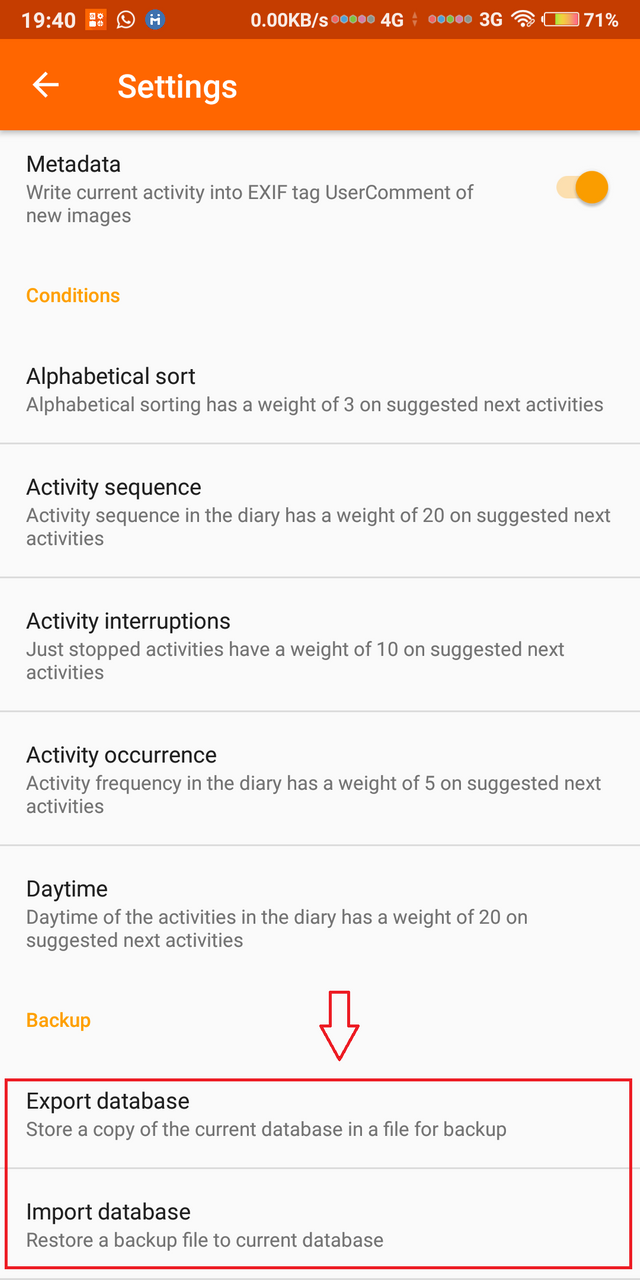 If you export log data regularly, you don't have to worry too much about losing records of your activities. This is an insurance package. Aside from data loss, with this feature, you can switch data between devices. It's an important feature in the app for me.
---
Cons
The Diary.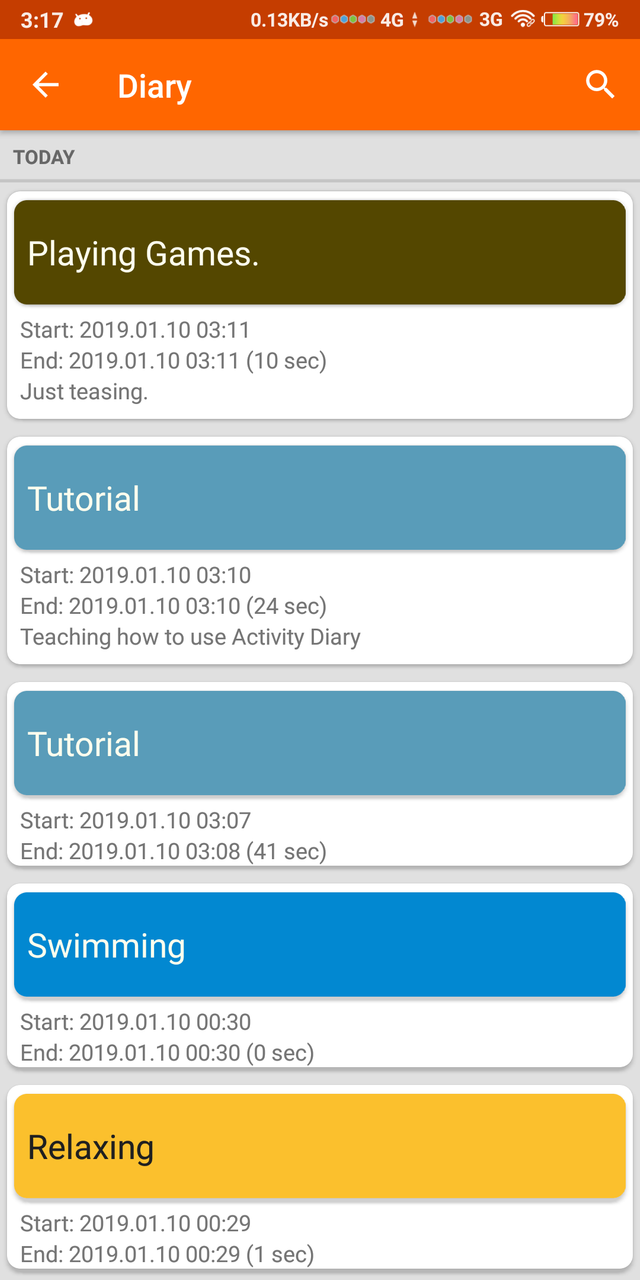 The dairy is the major component of the app. Without the diary, the app is pointless. But, I had issues with this feature. The major issue is the presentation. In the dairy section, the list of activities over time, are displayed in a list. There is no sorting. This means I cannot sort the range of time I want to see the activities displayed. The diary displays the most recent activities. Imagine if I want to check on the activities I performed some months ago, I will have to engage in serious scrolling which is tiring.
Another issue I had with the feature is that activities cannot be deleted.
If I wanted to keep track of all my activities, why would I want to delete them?
That is a question you might ask me, and, this is my answer.
The app doesn't require confirmation to start an activity. This means at the slightest touch of an activity on the app, it is registered in the diary. I make mistake most times by selecting the wrong activity and when I stop it, it is registered in the diary. Since I didn't intentionally start that activity, it would be fair that I should be able to delete it from the diary. This is not possible, and that is a negative thing for me.
---
Where the app can be improved.
The Diary.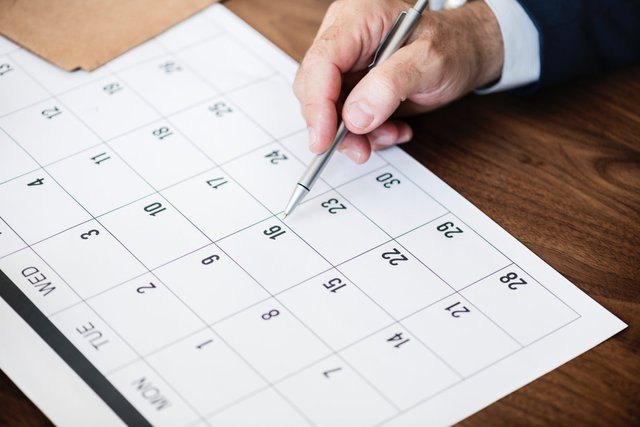 source
To make the user experience better, the developer needs to improve the dairy section. My suggestion would be to change the display of the dairy section to a calendar. That way, it would be easier to keep track of activities.
If the diary page is a calendar, displaying a month and dates in it, users can simply click on a date and can all the activities they performed that day. Navigating to previous dates would be pretty easy too.
Make the app function as a Scheduler.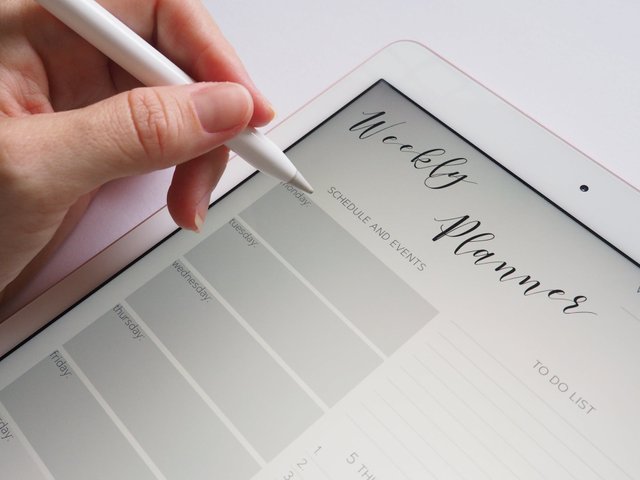 source
The app is naturally designed to work as an activity tracker. But what if you can also organize and plan your daily activities with it.
Maybe I am asking for too much, but, if the developer makes it possible, it will take the importance of the app to an all-time high.
Every day, before I sleep, I roughly organize my activities for the next day in my head. What if I didn't have to stress my brain too much trying to remember my plans the next day. I know there are several apps that function as organizers, but it will be more efficient in an app with activity tracking.
If the app can function as an organizer, I can plan my activities for the day with the app. To make this more efficient, the app would have to act as a reminder too.
This is a logical example;
I set up my activities for the day and allocate different times for them. Which is when to start and when to end. So the app notifies me when to start an activity, and, notifies me when the time elapses. It also informs me of my next activity. There might be a fault to this though, because, most often than not, our day doesn't go according to plan. I might plan to work for 2 hours at some point in the day and end up being engaged in something else. Well, this won't be a big deal if the plans of the day can be modified. When I'm engaged in an activity other than what I planned, I can easily modify it to the current activity. Case solved.
Multitasking.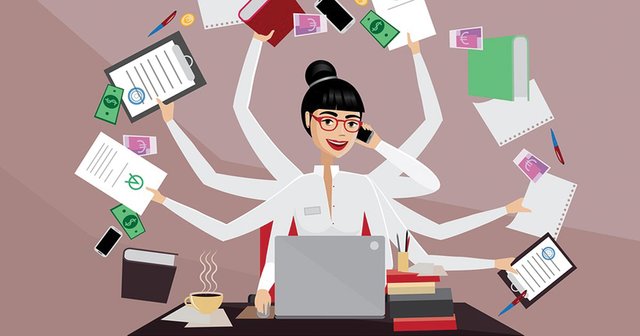 source
Multitasking is simply engaging in more than one activity at the same time. In the app, you can only activate one activity at a time. It would have been good if users can add more than one activity. This way, I won't have to stop an activity to track another. When I'm doing both at the same time.
These are my suggestions about the app and I will communicate with the project owner about these ideas. If he accepts them, hopefully, we will get to see them in the next public release of the software.
Summary.
In this episode, I have been able to highlight my pros and cons of the software. I also went further to suggest areas where the app can be improved. Although the project owner is not on the blockchain, I will find out time to make these suggestions on Github and hopefully, if the project owner likes my ideas, those improvements I suggested will be made on the app.
Activity tracking has now become a very important thing for me. I'm excited about keeping track of my daily activities. Now, I'm aware of my daily routine and can now measure my level of productivity. Furthermore, judging by my activities, I can say I'm adhering to my plans of meeting my set goals for the month and maybe even this year. You should try the app too, maybe for a few days and leave your thoughts in the comment section.
This is the end of this episode. In my next publication, I will be starting a new episode about "my expenses" app which is the second app I said I will be discussing in this series.
Thanks for reading.
Links
Project repository: https://github.com/ramack/ActivityDiary
App download link: https://f-droid.org/repo/de.rampro.activitydiary_134.apk
Resources:
The content of this post is based on my knowledge of the project and mostly my experience. All images used have their source links provided just below them.
Series backlinks:
Simple mobile apps to help you manage your activities and resources.Part 1
Simple mobile apps to help you manage your activities and resources. (Part 1 contd.)
Github profile: