Project Information
Expected Behavior
By default, the currency settings on Esteem surfer is US dollars. But, I could change that to my preferred currency.
I expected that if I changed the currency settings, the new currency will be consistent in all parts of the app where currency is displayed,
NB; Not inside posts though.
Actual Behavior
On search results of posts, the currency is displayed in default US dollars.
How to reproduce
Goto settings page
Change currency settings to your preferred currency
Make a search on the app.(Don't search for users). You can search a word instead.
Check the currency on the preview of the post.
Test environment
Screenshot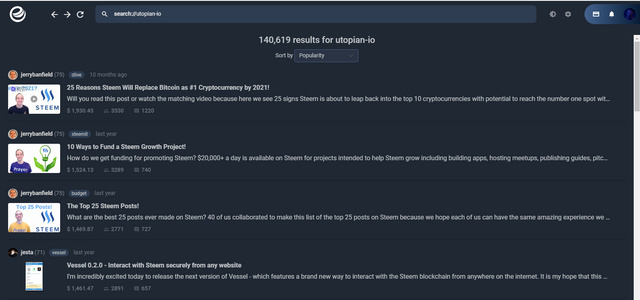 GitHub Account
https://github.com/HarryHeights