This is a weekly report of the Suggestions category. It contains basic stats, tips and interesting open source projects to start contributing. Also, I will show you the most common mistakes of this week and how to fix them.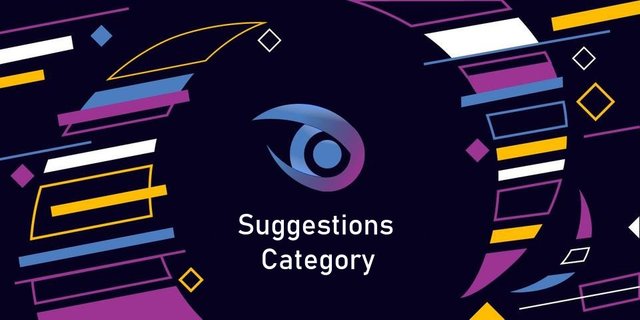 In this post:
Category summary
Top scored contributions

Contest for the Suggestions category

Common mistakes and how to fix them
Interesting open source projects
Useful posts
---
Category summary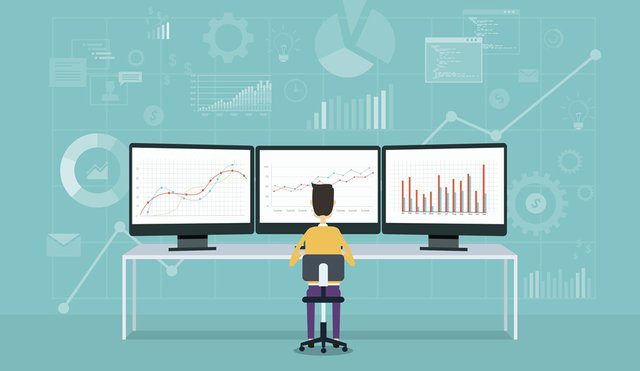 source
Week: 1 (from Jan. 03 to Jan. 10)
There were 6 contributions and only 2 have a chance of being rewarded, or have already been rewarded.
The average score was 58
There were a total of 5 unique contributors in the category.
Number of reviewed and rewarded contributions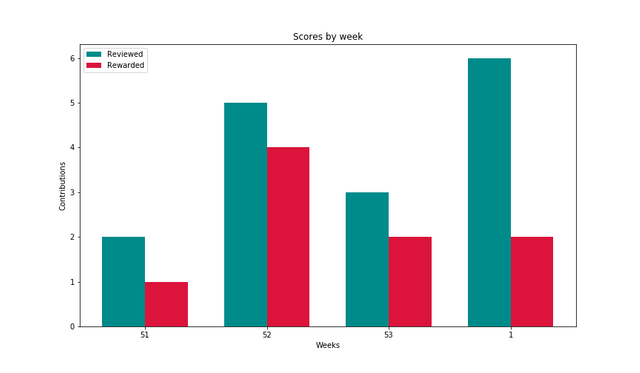 Average score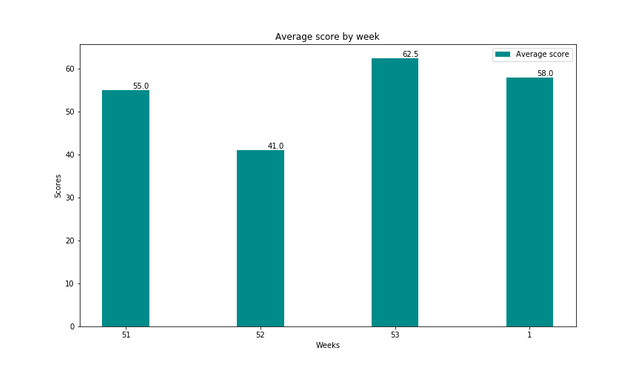 Number of reviews by Moderator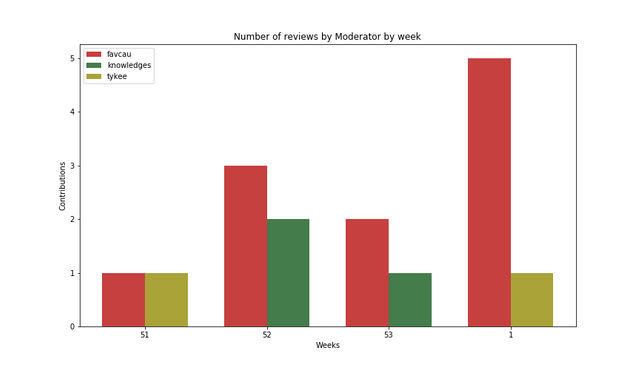 This week we had 6 contributions and only 2 were upvoted by Utopian.
The average score was 58, which is the second highest of the four last months. And almost all the contributors were new users in the Suggestions category or at least not active in the previous months.
We had two good contributions from @curtwriter but unfortunately those were not scored for a reason that I will explain below. (Go to Common mistakes and how to fix them).
Hopefully he will submit new contributions in the future.
Surprisingly, all the contributions that were not scored had the same mistake.
Today is the beginning of a new round of the contest, and as I said in my previous report, I will increase the prize. 2019 is our year!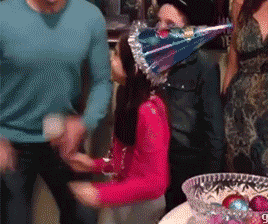 Remember that upvotes are never guaranteed.
---
Top scored contributions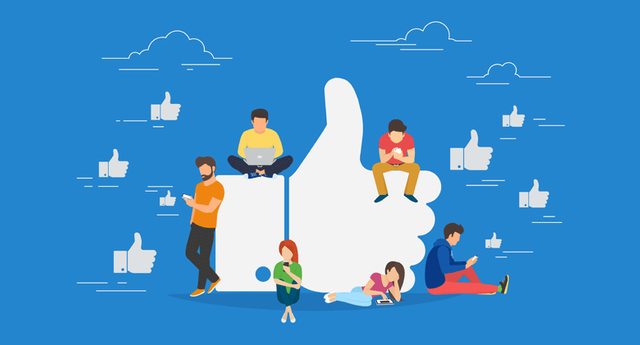 source
We did not have Staff picks this week, but you can read these two contributions. Check it out.
Powerdown information by @blockchainstudio
UX enhancements for eSteem Surfer app by @lifecruiser
Contest
Prize: 5 STEEM 10 STEEM every month.
How? Submit a contribution to the Suggestions category. A contributor can submit more than one contribution per week. If your contribution got a score higher than 50 you get points. The points of Staff pick and Highest score are not cumulative.
Points:

Staff pick: 5 points
Contribution with the highest score (below the Staff Pick): 2 points.
Contribution with the second highest score: 1 point.
When? At the end of every month I will send the prize to the winner.
Round 3: January
Points
Staff pick: None
Highest score: blockchainstudio [2 points]
Second highest score: lifecruiser [1 point]
Ranking
| Author | Points |
| --- | --- |
| blockchainstudio | 2 |
| lifecruiser | 1 |
Disclaimer: The prize is taken from my personal account. This is an unofficial contest. It is only for the Suggestions category. You must not complain to Utopian about this contest. If something is wrong with the points, or if the rules are not clear, you should write to me, not to Utopian.
---
Common mistakes and how to fix them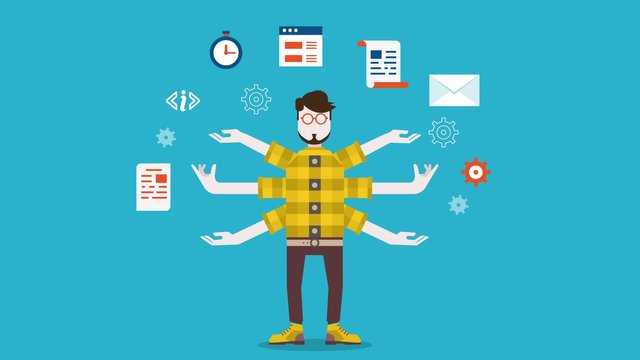 source
The aim of this section is to show you the most common mistakes found this week. Followed by a short description and tips when applicable. Usually, I split the section in two: Contributions with a score of 25 or less and Contributions with a score of 50 or less.
1 - Contributions with a score of 25 or less
1.1 - The suggested idea is duplicated
This is not easy to spot, so do not rush and take few minutes to check it.
Go to the repository of the project and check the Issues Tracker.
Remove the is:open filter from the search field (to look for open and closed issues).
Write a word (or two). The keyword(s) of the feature(s) you are going to submit.
After that, look at if someone submitted it on Utopian in the past, a good search engine for that is AskSteem. Also, you can use this tool made by @crokkon.
---
Interesting open source projects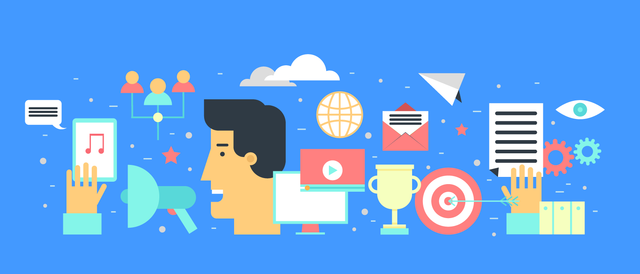 source
In case that you want to contribute on the Suggestions category but do not know any project, check this list.
eSteem Surfer - desktop application reimagined for Windows, Mac, Linux users, start earning cryptocurrency! [Source]
Repository: https://github.com/esteemapp/esteem-surfer
Download: GitHub Releases
Website: esteem.app
SteemSTEM began as a small project dedicated to improving the quality of STEM (science, technology, engineering & mathematics) content on the Steem blockchain. (...)
We at steemSTEM offer a different approach. We provide a space among a thriving global community of like-minded individuals where both experts and passionate STEM bloggers can freely distribute their knowledge in a social media environment that actively promotes and rewards honest, reliable and high-quality content. [Source]
Website: www.steemstem.io
Repository: https://github.com/SteemStem-io/steemstem
3 - Steemblr
Microblogging web app powered by steem blockchain. [Source]
Repository: https://github.com/snwolak/steemblr
Website: steemblr.com
Useful posts
---
As always, if you need help, comment below or chat with us on our Discord server.
Consider voting for the Utopian Witness.
Watch the presentation of Utopian on SteemFest
Tune in to the Utopian.io Open Source Radio Show, coming to you live every Wednesday at 7 PM UTC on MSP Waves. Host: @jedigeiss
Tune in to the Utopian.io IdeaHub Radio Show, coming to you live every Tuesday at 7 PM UTC on Utopian Discord server. Host: @jedigeiss