Peer Query update: create queries, publish to Utopian, powerful sitemaps and more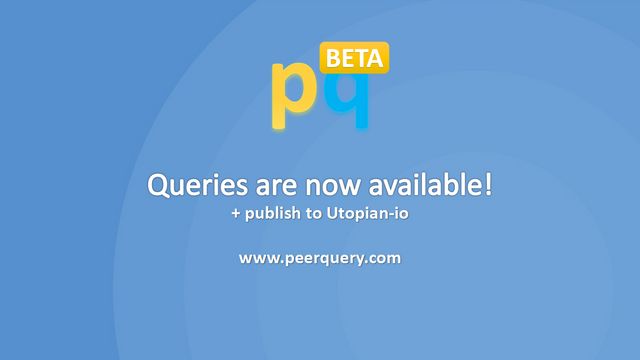 In this update to Peer Query, we will introduce queries; a new product to help out with peer to peer collaboration.
Introducing Queries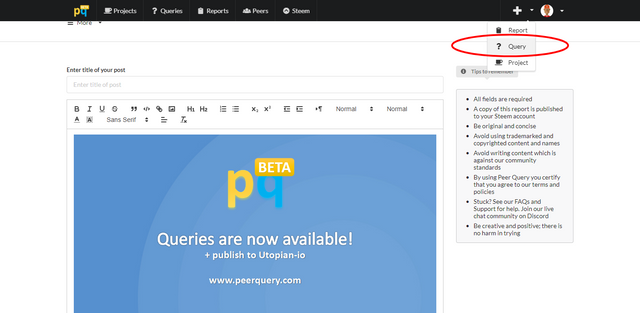 Queries are a form of a request made to the community. For now, there are 3 types of queries: gig, job, and partnership.
The detailed post of the query also published to the Steem account of the author as a post. This means that Steemians can vote, comment and resteem your queries.
In time we will add escrow creation. Peer Query is still free to use.
Other visuals of queries: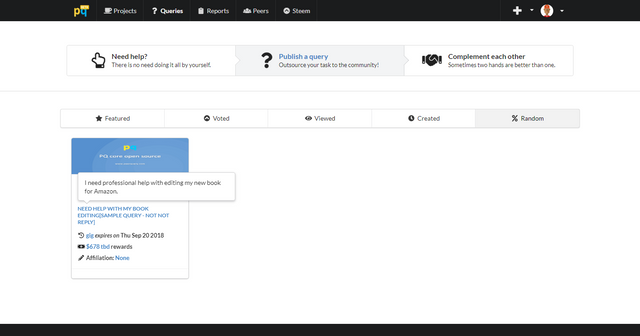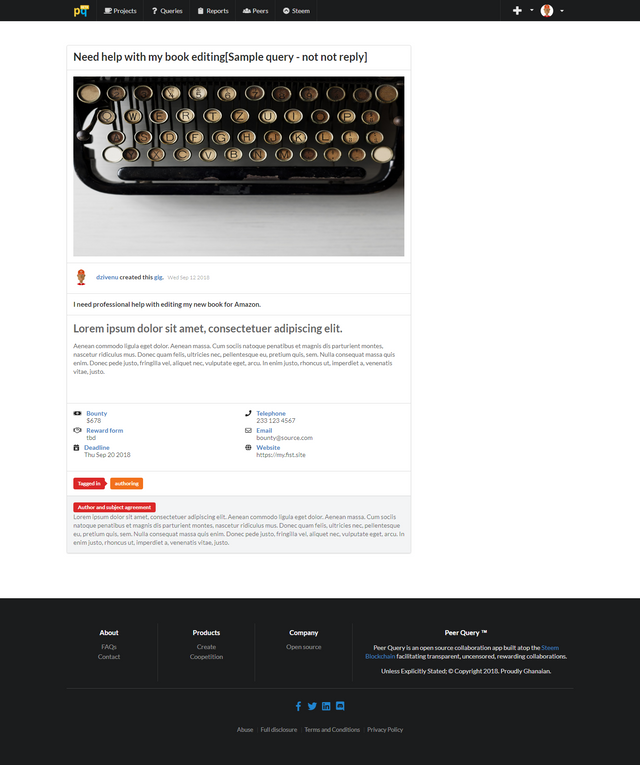 Publish to Utopian-io
You can now publish your posts to Utopian-io. The text editor allows you to set the default custom tag for your post.
This means you can change the default category from #peerquery to #utopian-io. Our curation services are not yet live. Yet, now project owners could access the Utopian curation for their posts.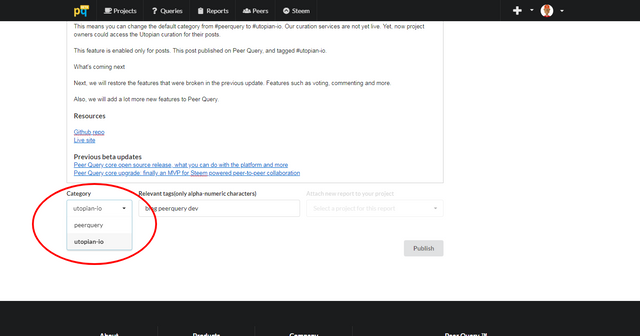 This feature is enabled only for reports. This post published on Peer Query, and tagged #utopian-io.
New permalink structure
We have moved from Steemit-styled schemes to semantic schemes:
reports: /report/permalink
queries: /query/permalink
projects: /project/permalink
users: /peer/permalink
Powerful dynamic sitemaps
The new sitemap comes in five different versions:
Each of the later for sitemaps are dynamically generated and cached. Explore these sitemaps at: https://www.peerquery.com/sitemap.xml. These sitemap will help get project, reports and queries indexed by search engines; offering more visibility for your work.
What's coming next
Next, we will restore the features that were broken in the previous update. Features such as voting, commenting and more.
Also, we will add a lot more new features to Peer Query.
Resources
Previous beta updates
Peer Query core open source release, what you can do with the platform and more
Peer Query core upgrade: finally an MVP for Steem powered peer-to-peer collaboration