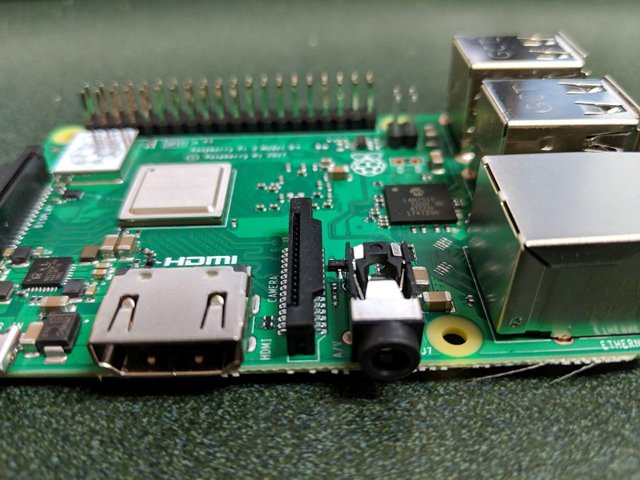 Repository
https://github.com/utopian-io/colony
Maybe you have, maybe you haven't heard about Utopian Colony. There have certainly been a lot of posts about it lately, yet they still seem to be struggling to reach their goal on Indiegogo.
I was made aware of this project by @Daan and he has been posting about it quite extensively(see resources below). He is actually doing a fantastic job of spreading the word as far and wide as he can. He has been using a variety of platforms to bring some recognition to this next step that Utopian is trying to take.
This is where the "honest thoughts" part comes in:
I have a love-hate relationship with Utopian. Personally, I have found it very intimidating to post anything on the platform. I don't blame them though, I blame me.
I have been working in technology for close to 20 years. I consider myself a "jack of all trades" and have never been able to specialize on any one or two things.
It has been about a year since I started on Steemit and though I consider my posts high quality, I don't necessarily consider them highly technical.
The last three times I have tried to post to Utopian, I have been met with what I considered some harsh criticism. Again I don't blame them though, I blame myself. Utopian has done a really good job at placing specific requirements on each post. They can be found here, and it's also important to view the template for each category(which I have tried to follow for this post).
I know my posts aren't going to score as high as some of the top posts, but I still feel my initial "toe-dips" into the Utopian ecosystem have been decent. Except for the fact that I didn't follow the guidelines, or missed something in the template.
Here is the way it usually goes:
I submit a post to Utopian, they eventually review it and I get a comment back saying something to the effect of "While this is a great post, we encourage you to double check x, or you neglected x, or this project doesn't qualify as open source.
I then immediately comment back with a passive aggressive reply and proceed to go to the Utopian Discord to complain about how hard it is to get anything approved on Utopian(True story).
Eventually, the other users in the Discord don't kick me out(I have no idea why) and politely lead me to understand where my issue actually lies. With hurt pride I vow to never contribute to Utopian again. In time, I get over it and you know what? I try again!
Special shout out to @knowledges who expended a huge amount of patience with me.

The reason I tell you all of this; all of the drama I wrote about above, and my personal frustration with Utopian(really frustration with myself), is because despite all of that, I still chose to donate to them.
I was actually one of the first 20 people that donated to the Indiegogo campaign.
I went over to Steemworld.org and did a quick look at the Utopian-io account. It is pretty easy to see that on any given day, they give out 30 to 40 upvotes from that account which range anywhere from $1 to $50.
It baffles my mind how after everything that Utopian has given to its contributors, so few have chosen to donate to the next evolution of Utopian.
I understand not everyone can spare the money and every cent they make publishing on Steemit might go to feeding their family.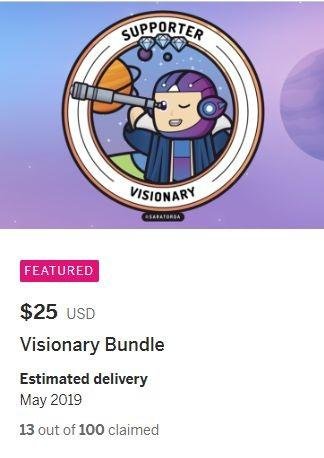 To me though, $25 doesn't seem like too much to give to a community that has already benefited so many. That one day when I finally submit a good post(maybe this one) that gets a bigger upvote, I will have more than made my money back.
There are higher packages you can purchase, there is also a $10 package too. For a lot of you that regularly contribute to Utopian, that is one post. One post to show that you care about the future of Utopian.
If you don't have a credit card they recently added access to donate through @fundition and @daan explains how to donate to the Indiegogo without a credit card in his blog posts. They also recently added some new perks for STEEM specific users. Check out the resources I linked to for more information.
Resources
https://twitter.com/@utopian_io
https://www.facebook.com/utopian.io
https://steemit.com/utopian-io/@utopian-io/utopian-colony-indiegogo-campaign-launch-help-utopian-go-viral
https://steemit.com/utopiancolony/@daan/help-utopian-reach-their-funding-target-on-indiegogo-support-open-source-software
https://steemit.com/utopiancolony/@daan/donate-to-the-utopian-colony-indiegogo-and-get-daily-auto-votes-for-1-month-5-spots-new-donations-only
https://steemit.com/utopiancolony/@daan/only-20-days-left-for-utopian-colony-on-indiegogo-share-it-among-the-open-source-community