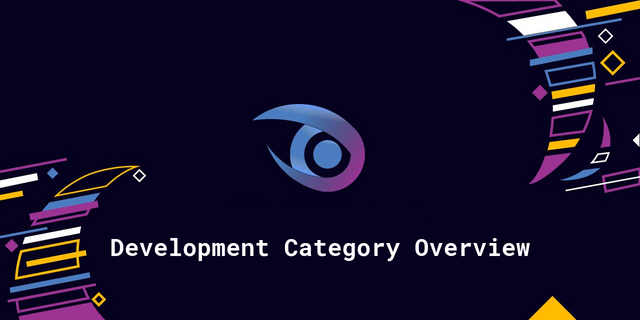 https://github.com/utopian-io/v2.utopian.io
2019-02-01 15:00:19 UTC to 2019-02-08 15:00:19 UTC
This is a weekly, semi-automated post where I will show some statistics and graphs of the development category. It will also serve as a showcase for the staff picks and task requests that were made in the current week. If you have any suggestions or things you'd like to see in this post, then please let me know!
Previous posts
Top contribution(s)
In this update Immanuel has added the 'Parkour' add-on! Parkour maps give the players variety to the everyday life of SkyBlock. Instead of farming and building some big fancy farms and other things for the islands, players can now also build custom parkour maps for other players.
Category summary
Score distribution in the development category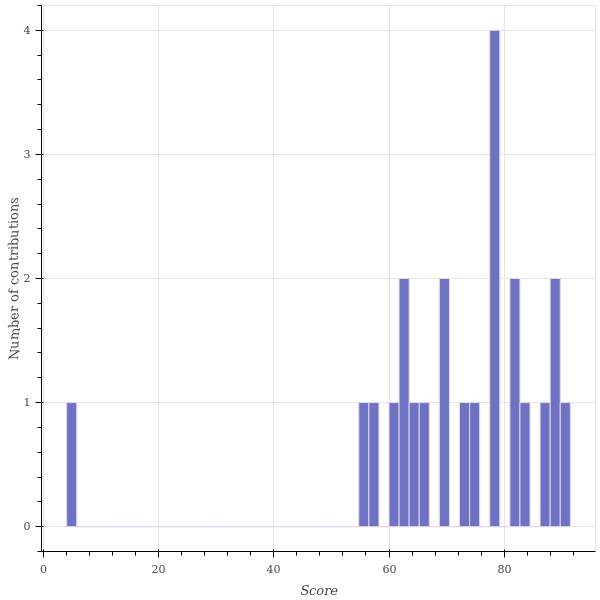 Number of contributions per weekday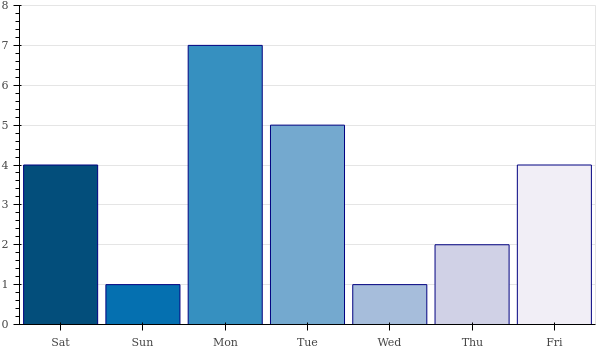 As you can see, Monday was the day with the most activity in the development category. Sunday and Wednesday had the least activity in the entire week. Not very insightful, but it is what it is.
Average score, reward (STU) and time before review (hours) per week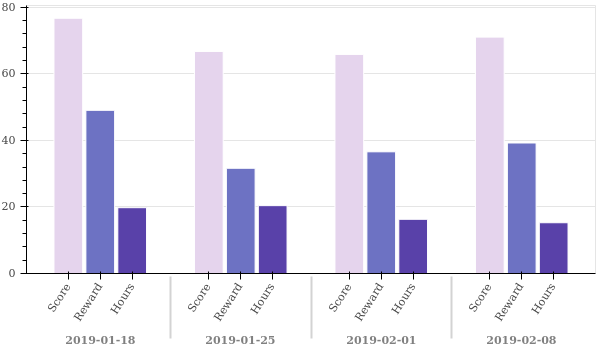 Time before review is the number of hours between the creation of the post and the time it is reviewed by a moderator.
The average score of contributions has gone up from 65.9 to 71.1 this week, which is a good indication that the quality of contributions has also gone up! The average reward, just like the average score, has also gone up (from 36.6 STU to 39.2 STU), which is of course great for our contributors. Finally, the number of hours it takes for us to get to a contribution and review it (on average) has gone down slightly from 16.3 hours to 15.0 hours. All in all, a very good improvement overall.
Number of contributions reviewed per week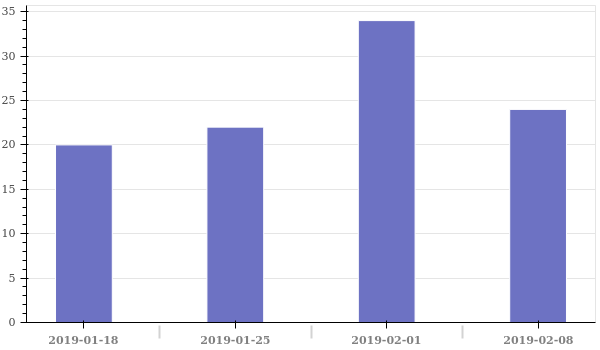 As you can see, unfortunately the weekly number of reviews is down, as I had predicted, from 34 to 24. However, the number of contributions over the last two weeks (58) is up from the number of contributions in the two weeks prior to that (42). I still definitely believe this is down to Steem's price going down, and less contributors being rewarded in general. I think voting power could definitely be distributed much better (for example, these weekly overviews receive too much, in my opinion), and implementing the age weighting suggestion by @blockchainstudio could also help.
Contributors
Number of unique contributors per week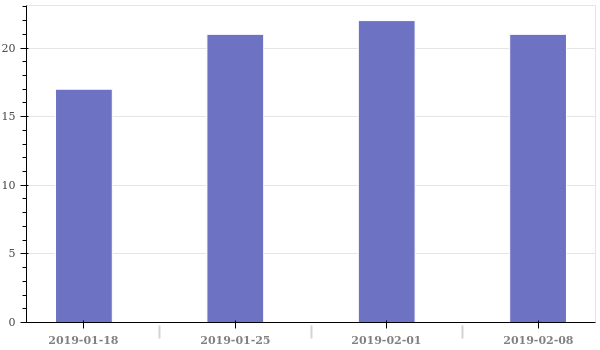 With the number of reviews and contributions going down this week, it's unfortunately not that surprising to see the number of unique contributors go down slightly from 22 to 21 either.
Most active contributor(s)
All three of these guys are great contributors, so I would definitely recommend checking out their contributions. Especially Emre has been providing some really interesting updates to his projects recently (I'm completely biased)!
Moderators
Number of reviews per weekday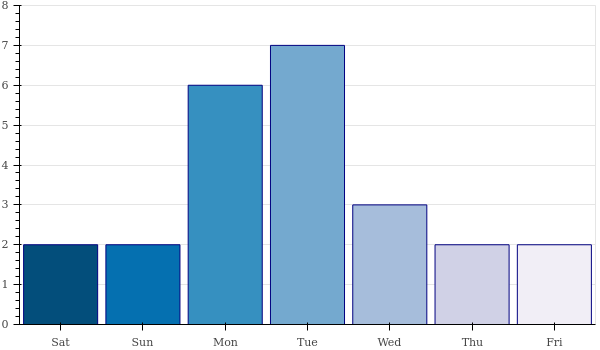 As you can see, Tuesday was the day where we reviewed the most contributions in the development category. Around the weekend it was pretty quiet, and we didn't review as much as usual. Personally I was quite busy around this time, and I guess the same can be said for the other moderators.
Number of contributions reviewed per moderator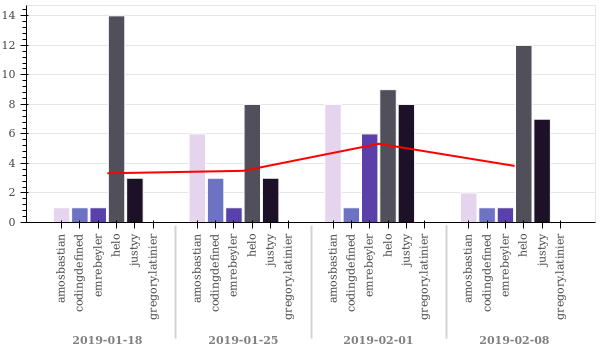 Well, last week I was optimistic that I could maybe contest for the #1 spot, but as you can see Helo has cemented his lead. Justyy has also done a great job reviewing a lot of contributions this week, while the rest of us have been pretty lazy ;) (or too busy with projects).
Average score given per moderator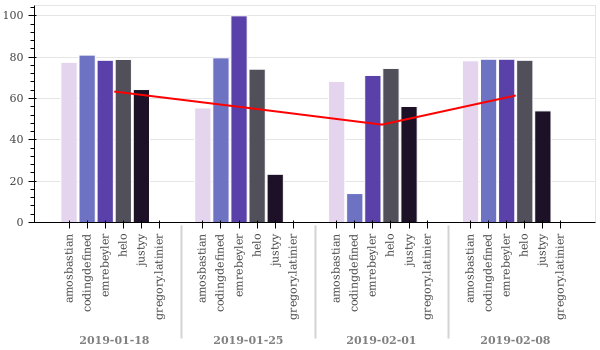 Task request(s)
1UP are looking for someone with basic HTML and CSS skills. You have to convert a finished design to their GitHub repository HTML. Both the graphics as well as the CSS are already entirely done and so is the functionality of the 1UP-webapp. You can simply copy/paste the CSS from an external Stylesheet into their existing code and adjust the HTML where necessary, plus add the according graphics, which they will provide for you, to their Github folder.
---
Also, if you think there is anything that can be worded more clearly, then please let me know!