Project Details
Ancap-ch is an open-source project that purses the translation of libertarian and anarcho-capitalist books and articles in the public domain. The initiative's objective is the extension and worldwide distribution of knowledge and intellectual production regarding economic and political theory. Ancap-ch's webpage exists in as many different versions as the quantity of languages they seek their content to be translated to.
Ahead are the links of their webpage for their:
The translation collaborations for the project are currently available for 31 languages.
Links related to the translation
This translation was made through the project's Crowdin.
You can see my personal activity on the platform here.
Source Language
English.
Translated Language
The translation was made to Spanish.
After my translation, there are 2231 words yet to be translated from English to Spanish on the segment of the book I worked in this contribution (Economics and Ethics of Private Property Studies in Political Economy and Philosophy, 03_p01_ch07_02.md).
Number Of Words
Number of words translated on this contribution: 1130
Previous translation on the same project
This is my second contribution on the project.
You can review the first one here (it has details on a previous failed translation report upload):
Number of words I've translated on the project before this report: 2136
Here, you can see the total amount of words I've translated on this project, including this contribution (2136+1130=3266):

Contribution in the project made through Crowdin
This translation was made on the night of February 1st to February 2nd of 2018, from 11PM to 01AM . I am aware of the change of rules on Utopian, and I deliver this translation through Crowdin since it is still an accepted tool for making collaborations until February 2nd at 6PM CET.
Here are four screenshots from this contribution on Crowdin with the amount of words translated within (405+630+95=1130):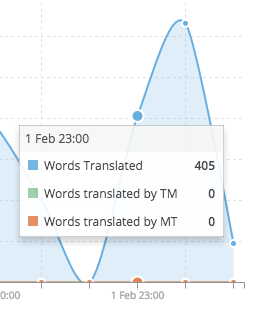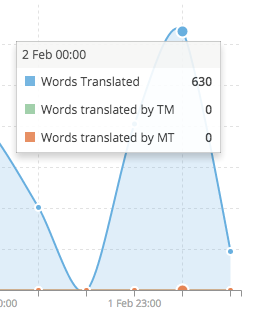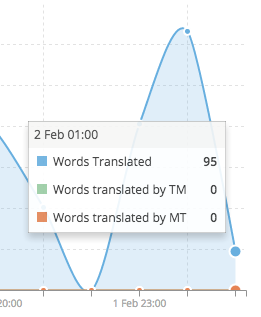 Words on the project yet to be translated After this contribution

Screenshots of some of my translations as sample: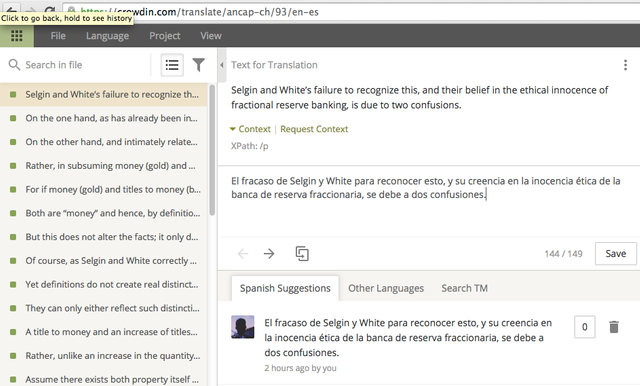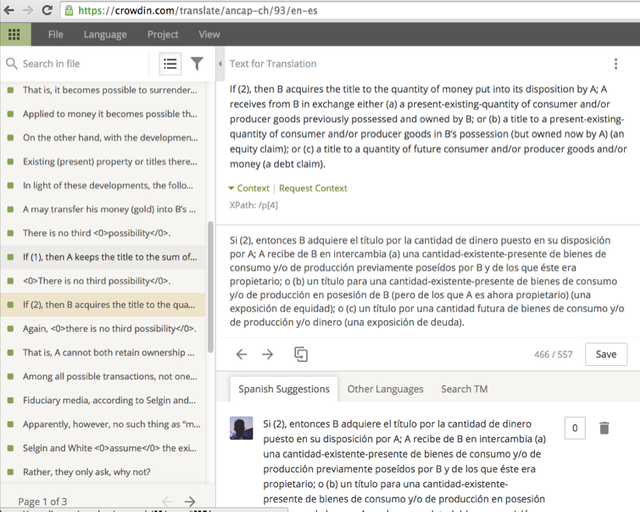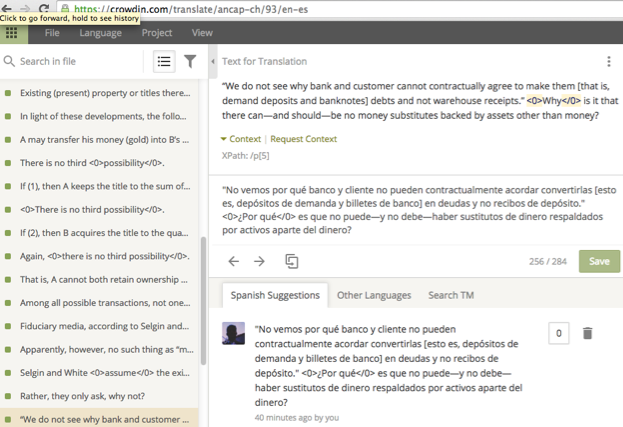 ---
Posted on Utopian.io - Rewarding Open Source Contributors
---