Repository
https://github.com/ajayyy/VosterCoaster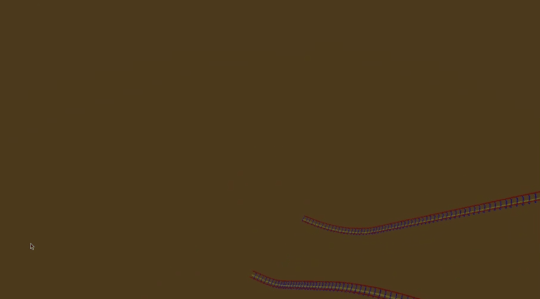 Summer
This summer was a very successful summer. I was able to spend almost the whole summer programming (aside from around 3 weeks) which meant for tons of work done. I had no school to deal with which was great.
I might not have completed everything I had wanted, but I still feel that I have completed a lot for this short time.
I have completed (aside from some issues) the building and running of roller coasters, plus made a window and UI system. This is the main part of the game that needs to be completed. Making it a real game,with challenges and objectives, is a challenge but, with this groundwork in place, it should not be hard.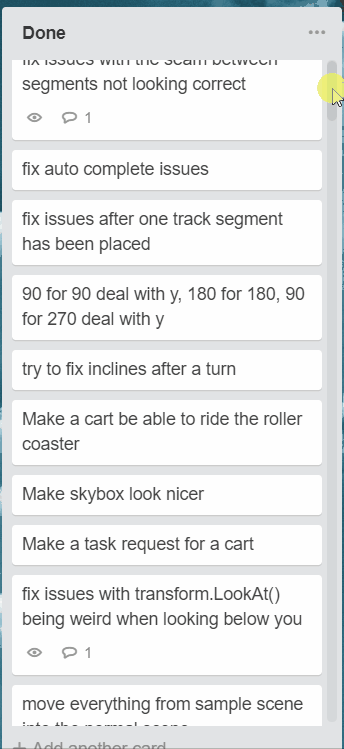 Things I got done
Roller Coaster Building
I made an interface to build roller coasters. It uses an intuitive VR only building method. By moving your controller to the target position, and pointing your controller in the target angle, you can easily build a full roller coaster as if you were drawing it.
Previewing Roller Coasters
You can watch the roller coasters being ridden.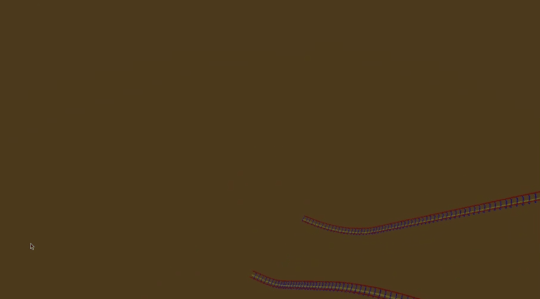 UIs
I created the base code for UIs, this code can now be used to create the UIs needed in game
With these things complete, the hardest to implement functionality is complete.
The Next Two Months
The next two months are going to be a lot harder, as I will be starting school next week. However, I still think I can try to make a plan on the direction I want to go in for the next two weeks.
Finish building workflow
Make it so that you can go from building one roller coaster to another through UIs. This is what turns functionality into a full game
Add stores
This is the last step in adding in all the functionality.
Economy
Make it a tycoon. Make you have to manage money
Once these three steps are complete, Voster Coaster will be a playable, repeatable, and hopefully fun game.