Repository
https://github.com/k3b/LosslessJpgCrop
Welcome once again to my blog, the blog post promise to be interesting, sit back and enjoy.
In the global world much improvement have been seen and recorded, thanks to the use of different technologies. Technologies have created uncountable innovation looking at it from different areas such as finance, entertainment, medical, communication and lot more.
Gone are those days where we say in my language: (Yoruba) "Kosi ireje ninu foto, boshe wa lo she ma gbe ee jade" (English translation: There is no cheating in photos the way you pose is the way you will appear, meaning no pose addiction and no pose subtraction, it come out the exact way you pose yourself). Lol
But nowadays I will laugh off that "saying", why? because now in the technology driven world, we can add to images and we can even subtract(edit out) images with the help of many application such as Photoshop etc.
That is the extent in which technologies have gone far in the recent world which of no surprise because we expect new things to show up every day by day that will develop and improve our day to day activities.
The existence of Android applications also has improved many areas forms of development. Having the ability to edit pictures to your desired choice(view) and size is one great innovation in the technology world nowadays where you can take a picture and edit it to your choice of size, cut off unwanted part and many more.
This has brought up many efforts where some users mostly look for a desire and favorable app that will perform the task of editing pictures and the same time cutting off unwanted part of the jpeg pictures.
Introducing llCrop
llCrop is an android application that allows you to either remove unwanted outer areas from a jpg-photo or to create zoom-ins. The application is a front end to many similar application that perform the act of editing pics so also the possibility of non-quality-losses of a jpeg picture.
llCrop ("ll" stands for loss-less) can do cropping without quality-losses because it crops in the raw jpg-photo-data without the need for jpg-image-re-encoding. It also preserves embedded meta data (Exif/Iptc and xmp)
Some of the llCrop features include:
Cropping
The cropping feature is the major function of llCrop application because it allows the user to pick any picture in the storage and cut it to users choice of size and cutting the unwanted part away for better use. The beautification and view of this selected jpeg picture depends on the user's choice how they want it to appear.
Save Option
At the top of the llCrop application, a save icon is visible when using the application whereby the user can save the picture being cropped on the phone storage for future purpose and the original picture is still visible on the storage.
How to use
Download the application from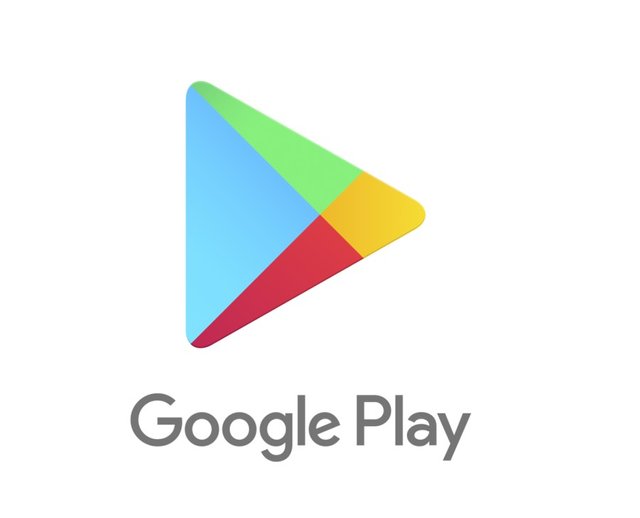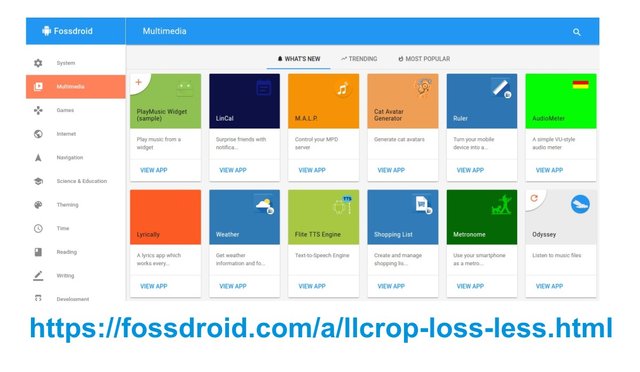 Install on smartphone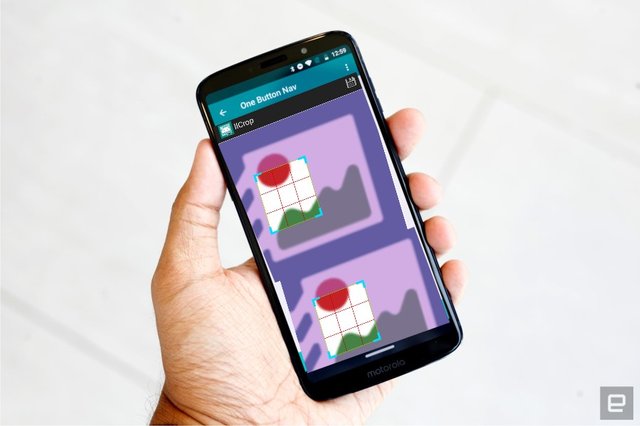 Open application:
When application is being prompt to open, it takes user's down to their phone storage to choose any picture of their choice, after this process a rectangle shape is popped up that enable user's crop the jpeg picture of your choice to how you want it to be.
Save the cropped picture-
a save icon is displayed on the application, after picture is being cropped to user's choice, you can then save it on the phone storage.
MOCKUP EXAMPLE

Conclusion
llCrop is an app that is a higher above from many similar applications. llCrop is simply a front end which is available on android system used on mobile smartphones and its access and usage is available anywhere anytime at user's convenience.
The fact that this application is able to perform the task of cropping jpeg picture and removing unwanted part of picture to the choice of the user. Its usage is very simple and it take no time and difficulty when operating.
GitHub Username