There are no doubt a lot of posts about how to get the most profit for your Upvotes.
In this post, I will go over 2 of the best ways to get the best return on your Upvotes.

This strategy is pretty straightforward and requires you to program @SteemAuto with your private posting key to upvote on your behalf your favorite @TribeSteemUp members at the 29 minute mark. As @flauwy mentions in the linked post above, voting at this specific time will make you vote right before the whales vote 😄 Because of this timing, you will earn more Steem Power than you normally could.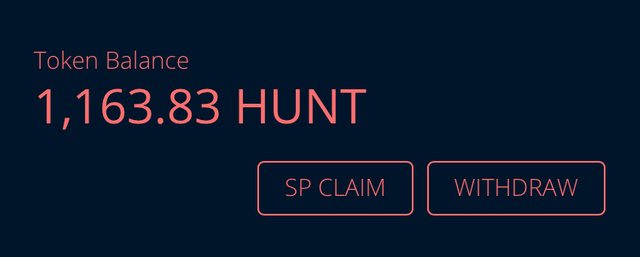 Strategy Two: Upvoting @SteemHunt Posts Via www.SteemHunt.Com
If you Upvote a post on www.steemhunt.com using your private posting key, you will receive rewards in Steem Power and Hunt Tokens. Trust me that, when Smart Media Tokens goes live, and SteemHunt is the most successful and active one so far, you will be very glad you stacked a ton of HUNT Tokens by Upvoting from SteemHunt.com... Please keep in mind that if you Upvote a SteemHunt post from any other site than SteemHunt.com you won't earn the Hunt Tokens. Above is a pic of my personal Hunt Wallet and below is a pic of our Encrypted Couple Wallet 😄 Upvoting on SH everyday also will have you ready to CLAIM your Hunt Airdrop Tokens, and the first Steemians to act on the right day will get a 1:1 airdrop for steempower:hunt. You can also earn by resteeming hunts but I find that you earn more by Upvoting!

There are going to be a limited amount of Hunt Tokens so stack up now by participating in the community!
---