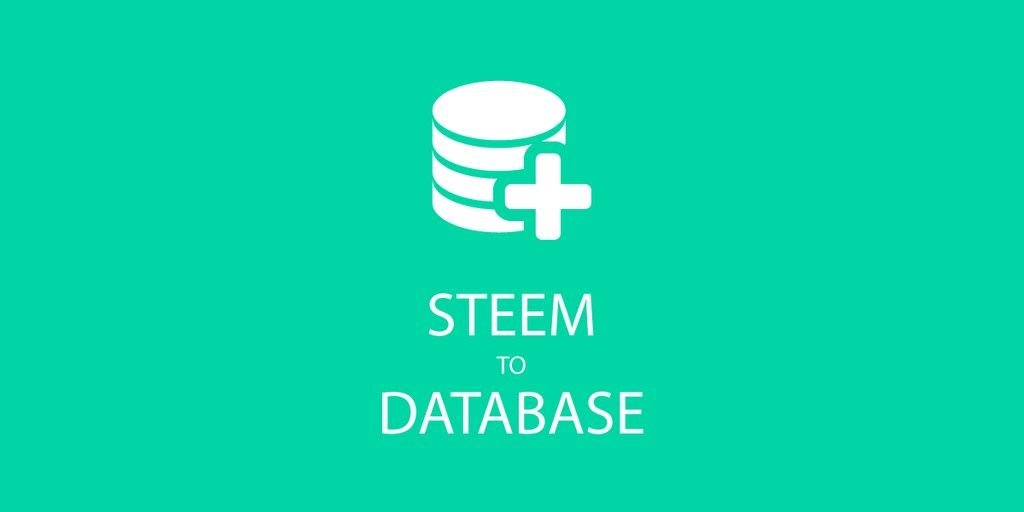 We are getting closer to our first goal in small steps! 53 Backers are now supporting us (insanely) and 8 Backers have supported us directly.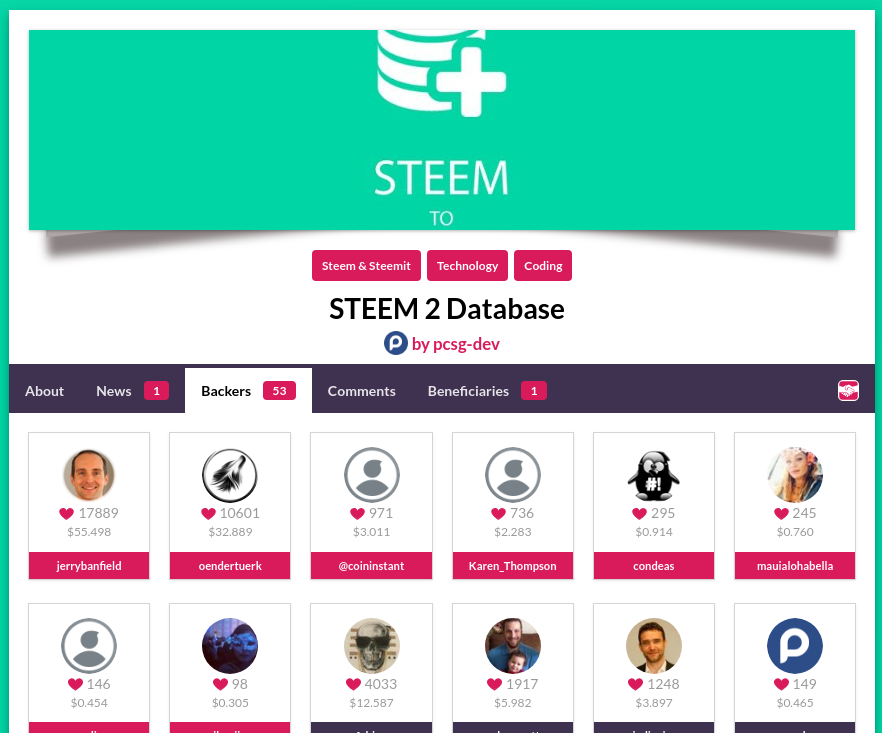 Our thanks goes to:
@jerrybanfield, @oendertuerk, @coininstant, @Karen_Thompson, @condeas, @mauialohabella, @malia, @cikxaijen
@acelfaith, @bahagia-arbi, @binoalien2, @bryan-imhoff, @cauac, @cikxaijen, @coininstant, @condeas, @dani512, @dehenne, @fabien, @flugschwein, @fundition, @gaming-memories, @glubina, @holger80, @inkura, @isnochys, @j3dy, @jack.bot, @jamzed, @jedigeiss, @jensvoigt, @justatouchfey, @k3lda, @kkndworld, @lianaakobian, @masterthematrix, @maxpatternman, @michaelizer, @misomaniac, @mordark, @mys, @namerobot, @novacadian, @nunik, @oendertuerk, @oger, @panni, @papke, @pcsg-dev, @peat, @ravenruis, @reungkhoem, @safrawi, @steem-comic-con, @steempunk.net, @steempunknet, @steempunksnet, @steemzeiger, @sumatranate, @taitux, @theaustrianguy, @theb0red1, @theshinstory, @tributent, @ubg, @ulisessabeque, @upneasy, @wolfguards, @yabapmatt, @zcool, @zeky
In the meantime
In the meantime, as we get closer to our goal, we are building a new S2DB instance for the D-A-CH community. @jedigeiss has rented a server and since a few days the S2DB is running.
The building of the database shows very well how important the goals of our funding would be. Meanwhile the server works it's socks off for 5 days and is at block 15 million of ~22.6 million. This means that everyone should calculate more than a week for a complete build.

With our last funding goal, this would be reduced to a few hours.

But now to the interesting data:
The construction to block 15 million took about 5 days

The database has a size of 43GB

Meanwhile more than 10 million comments are included

We are currently in the middle of 2017
The size and time for the construction is of course variable. S2DB is now so flexible that it can be determined which data should be added to the database. If someone only wants to have transaction data, this should reduce the data size by about 90%.
I assume that by the end of the week the complete database is ready and the first real statistics can be presented in the next news. (If there is enough space on the server.)
FUNDITION
If you don't know FUNDITION yet, with fundition.io we now have a crowdfunding platform on Steem!

FUNDITION gives you several ways to support projects. Every backer has the option to donate in SBD or other cryptocurrencies, additionaly a backer has also the option to vote, too.

Until then, happy funding and thanks for reading
Hen from PCSG Developers and STEEMPUNK-NET