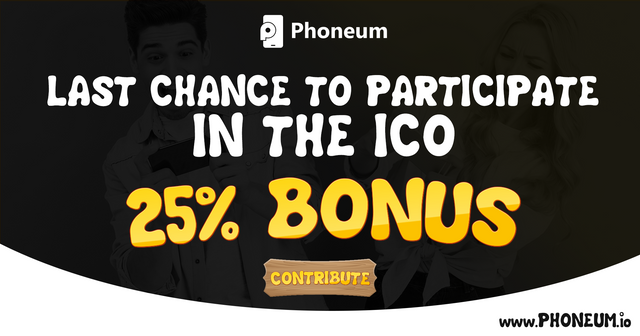 Hello Everyone!
With the last days of the ICO upon us, we are launching a final sale that includes a 25% bonus for all who participate. If you love Phoneum and Crypto Treasures, please consider investing and becoming a Founding Member.
Participants in the ICO will receive a special Phoneum Invite and will be enrolled in our VIP Program that will be rolled out in Q2, 2019. We will announce further details soon.
To Contribute, visit https://phoneum.io
We are pleased to announce a competition sure to cause much excitement!
Become the Chest Master and win an All-Expense paid trip for seven days to The Bahamas for two (more details to follow). This competition will run from April 1, 2019 – December 31, 2019, and is based on who opens the greatest number of chests. (With the official full release, we will be resetting "Chests Opened" to zero.)
Upcoming Sale – March 18-24 - A bundle package that includes Keys, Magnets and Gold will be available in the Crypto Treasures Shop
A new App code-named Earnest – Cloud-Based earning mechanism to bring back the initial Phoneum feel will be released also in Q2, 2019. We will announce further details soon.
Airdrop has been completed and you will receive the PHM tokens in the game if you responded to the email. We will be sending a final email notice to everyone for last chance to claim them.
Knowledgebase Quiz rewards from Telegram will be added to accounts before the end of the ICO
Thank you for your continued support. We are excited about the upcoming launch and hope that you will help spread the word, invite your friends, and support Phoneum by becoming a Founding Member.
Respectfully,
The Phoneum Team