Watching "Unschooling" Work is Such a Trip.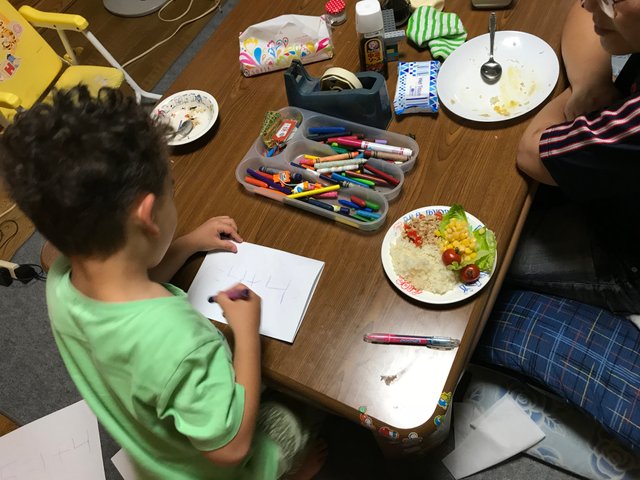 ---
Getting ready for dinner. Isaiah requests his crayons and some paper. He's been getting more into drawing and writing lately. I figured he wanted to draw some pictures, which had me elated. He put down the YouTube video he was watching, and began to scratch some designs on the paper.
Without prompting, he began to write down numbers and addition problems with question marks, quizzing my wife. When she would purposefully guess the wrong answer, he'd grab a new sheet of paper and write down the problem again, this time revealing the answer.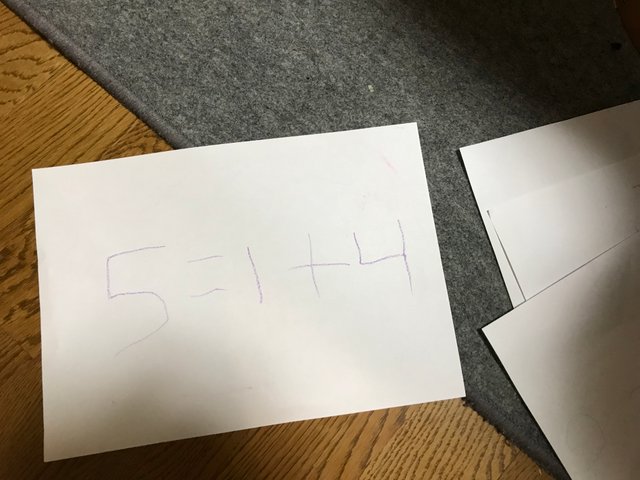 I haven't tried to get him into "maths."It's not "educational." It has meaning to him, and he's excited about exploring and mastering this meaning. The knowledge is his. He is CREATING, exploring, and discovering it afresh, FOR HIMSELF. And it's connected to real meaning in his life. It's not a "subject," but just a natural and totally interconnected part of life itself.
This is very exciting stuff, and this is what unschooling is all about. Fuck "school." Let's get into meaning.
We celebrated his discoveries and correct answers and I gave him a big hug. He was smiling from ear to ear, and nearly jumping up and down. THIS IS HIGHLY EXCITING TO CHILDREN! MASTERING NEW KNOWLEDGE AND CONCEPTS!
This is the real joy of learning, which is really simply the joy of being alive and engaging with this fascinating world around us.
~KafkA
!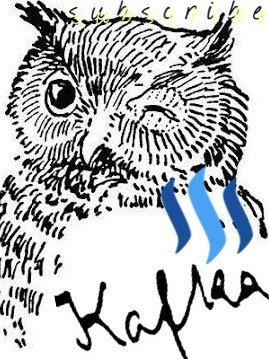 ---
Graham Smith is a Voluntaryist activist, creator, and peaceful parent residing in Niigata City, Japan. Graham runs the "Voluntary Japan" online initiative with a presence here on Steem, as well as DLive and Twitter. (Hit me up so I can stop talking about myself in the third person!)