We are all familiar with this fable.  
The boiling frog is a fable describing a frog being slowly boiled alive. The premise is that if a frog is put suddenly into boiling water, it will jump out, but if the frog is put in tepid water which is then brought to a boil slowly, it will not perceive the danger and will be cooked to death. - Wikipedia
When Facebook started in 2004, it was free and open.  Millions of people joined up as a result.  When I joined in 2011, I remember a social media site that allowed me to reach thousands of people.  When UNGRIP came out, it was a fantastic platform to correspond with those who just saw the film, had questions and wanted to learn more.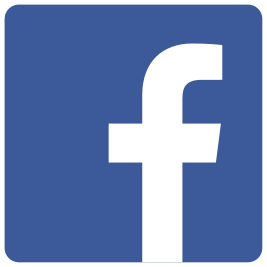 The social networking components of the platform were astounding.  But in May 2012, Facebook went public and that is when the temperature got turned up.  Facebook needed to start generating profit and that is when the algorithms started to be noticeable.  Now posts were being restricted.  Instead of reaching thousands of people, I could only reach hundreds.  
But the problems were even bigger and more insidious than that.  They also started censorship protocols.  Now if somebody said something that violated 'community standards' you were put into Facebook jail.  When big brother starts to dictate what you can or cannot say, that is a BIG problem.  
Now I have witnessed friends who create Facebook events and they struggle to get the word out and harassed by Facebook to pay the fee to reach their audience.  Users are being held hostage, pay up or nobody hears your message.  Yet people continue to support the platform.  Their own content being used to provide value for the corporation so that it can also make money through advertising.  Facebook revenues are nearly 10 BILLION per quarter.
The water was too hot for me.  I had to get out and I miss my friends deeply.  
There is another organization that did the same thing.  They started out by giving stuff away and life was fairly open.  Then over the span of 100 years, that organizations has clamped down as well.  Except they don't just resort to holding people as a hostage.  They use coercion, force, blackmail, extortion, slavery and any other means possible to keep people captured and enslaved within their organization.  Do you know which organization I'm talking about?
The State!
They wiped some people out to get lots of land and then gave it away.  Wars were started in order to justify the idea of Income Tax.  The tax did not go away.  Then to entice people even further, they introduced Social Insurance and had to distribute Social Insurance Numbers so that they can keep track of the program.  Then came Employment Insurance, Pensions and all kinds of 'benefits' and 'privileges'.  Their objective is to build as much dependency as possible.  Most other corporations and businesses focus on the exact same thing, except they call them 'customers'. 
Now the heat is so high, people are starting to realize just how uncomfortable it is, but they feel trapped to do anything about it.  There are alternatives.  We can still keep in touch with one another, share ideas and work through this paradigm shift that is currently unfolding.  We can do this peacefully as well!  But it does require that we are fully present and aware of ALL our relationships and work at being as independent as possible.  
The state is a bully, abuser and violent offender.  So too is Facebook, Youtube, Google, Monsanto, Banks and all the other multi-national corporations that you can list.  The people who own and run these corporations are NOT our friends.  They are psychopaths who do not care how you feel or think.  Their job is to build dependencies and milk you like a farm animal.  We are being milked.  Can you feel it?  Just watch where your money goes.  Where?  You got it ... to the corporation and state.  
We can escape the farm and many of us have.  It is not easy, but if we want freedom and peace, it demands that we take a conscious look at our relationships and say good bye to those who engage in violence.  Say good bye to the bullies, murderers, thieves and extortionists.  Their behaviours will no longer be tolerated.  
There are other options and I would encourage people look into open source, distributed technologies and ideas to stay connected.  Yes, Steemit blockchain is one such platform that fits that model.  Right now it is open and free.  If we can keep it free, then we can avoid the pitfalls of totalitarianism.  Freedom is hard work and we must resist the urge to engage in force to shut other people up.  Freedom requires boundaries, knowledge, wisdom, support, community and self-confidence.  
We can do this!  It will take time to decolonize our way of life, thinking and feeling.  But we can do it!  We must succeed or we may as well give up now and surrender to the idea that we are nothing more than an old milk cow. 

Click here for more information on how to join The Virtue Circle
Click here to join us on Discord.