My Vaper Arrived! - Eleaf iStick Pico 25 [Unboxing #1]
Unboxing #1
Hello Steemians! Today I wanted to share with you my unboxing of my new vaper, the Eleaf iStick Pico 25. Just to be clear, I use it for e-juice with nicotine 😉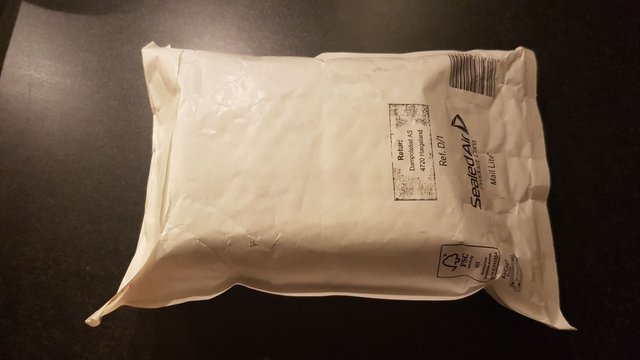 Here is the package that arrived in the mail. I ordered it from www.dampoteket.no which is a Norwegian website for ordering vape stuff...
The e-juice with nicotine I have to order from Sweden or some other country because it is illegal to sell e-juice with nicotine in Norway. Stupid. Luckily it is not illegal to import for own usage!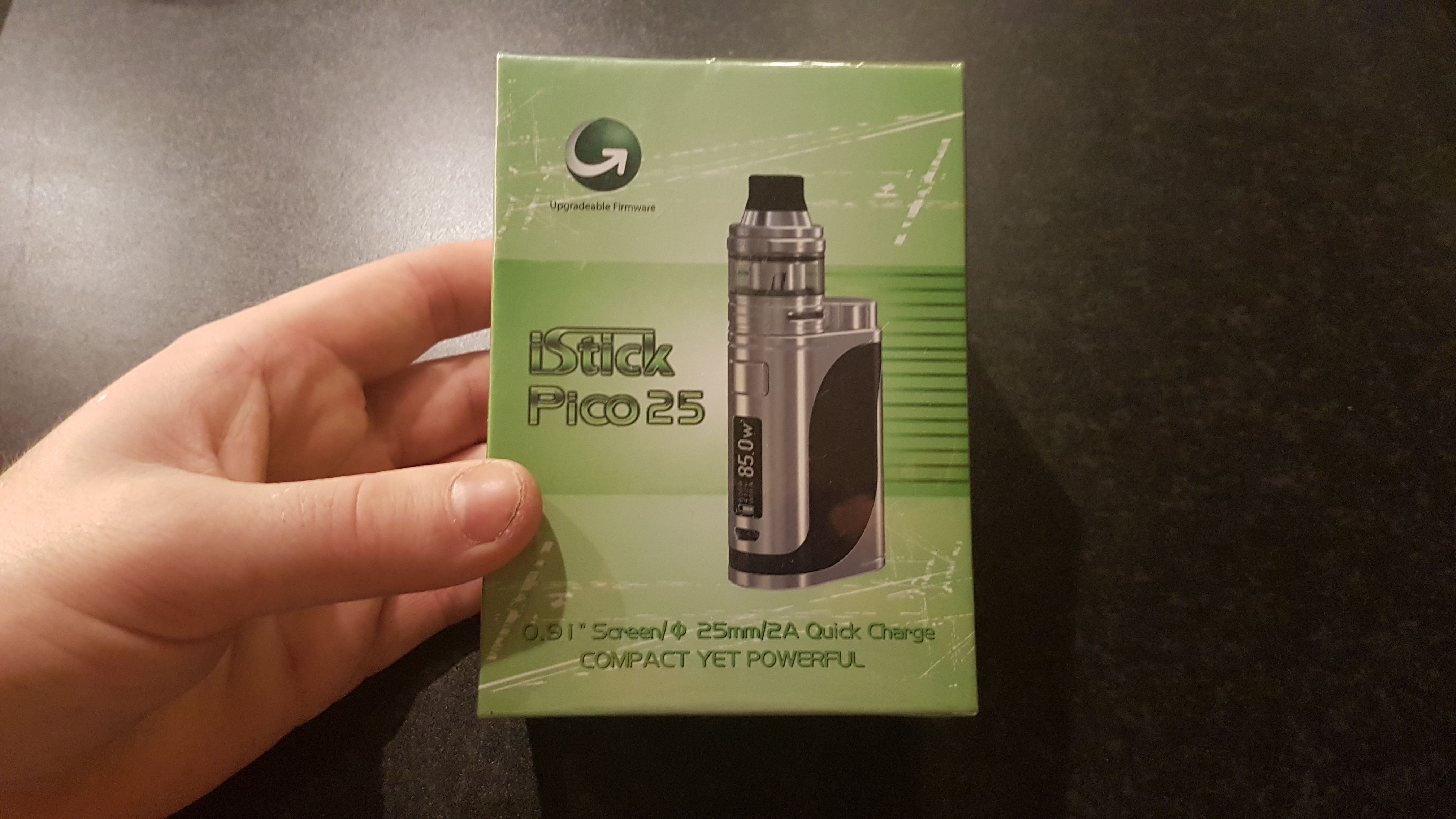 This is the case itself and there is nothing much to say about it. Just a regular case you would find your new phone in basically.
Here is some specs for the vaper:
Size: 25.0mm48.0mm70.5mm
Weight: 96.5g
Output wattage: 1-85W
Maximum charging current: 2A
Maximum output current: 50A
Thread type: 510 thread
Battery type: high-rate 18650 battery
(Continuous discharge current should be above 25A)
Output mode: VW/Bypass/TC(Ni,Ti,SS,TCR-M1,M2,M3) mode
Resistance range: 0.05-1.5ohm (TC modes)
0.1-3.5ohm (VW mode)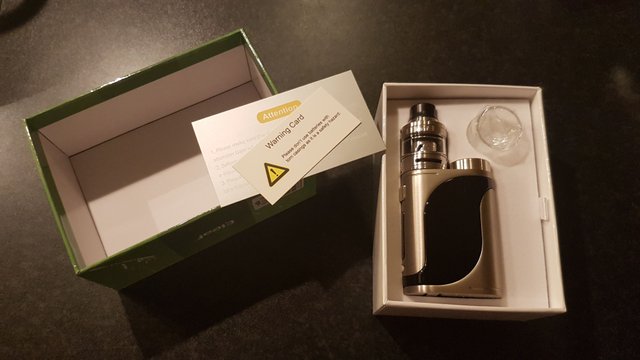 Taking the lid of the box, this is what you'll see. The vaper itself is mounted and ready to use with the standard tank. Although you have to order the 18650 battery separately.
There is also an extra tank there which is part of the kit, and it's called the Ello tank.
And of course you have the standard "Don't be stupid and kill yourself" disclaimer.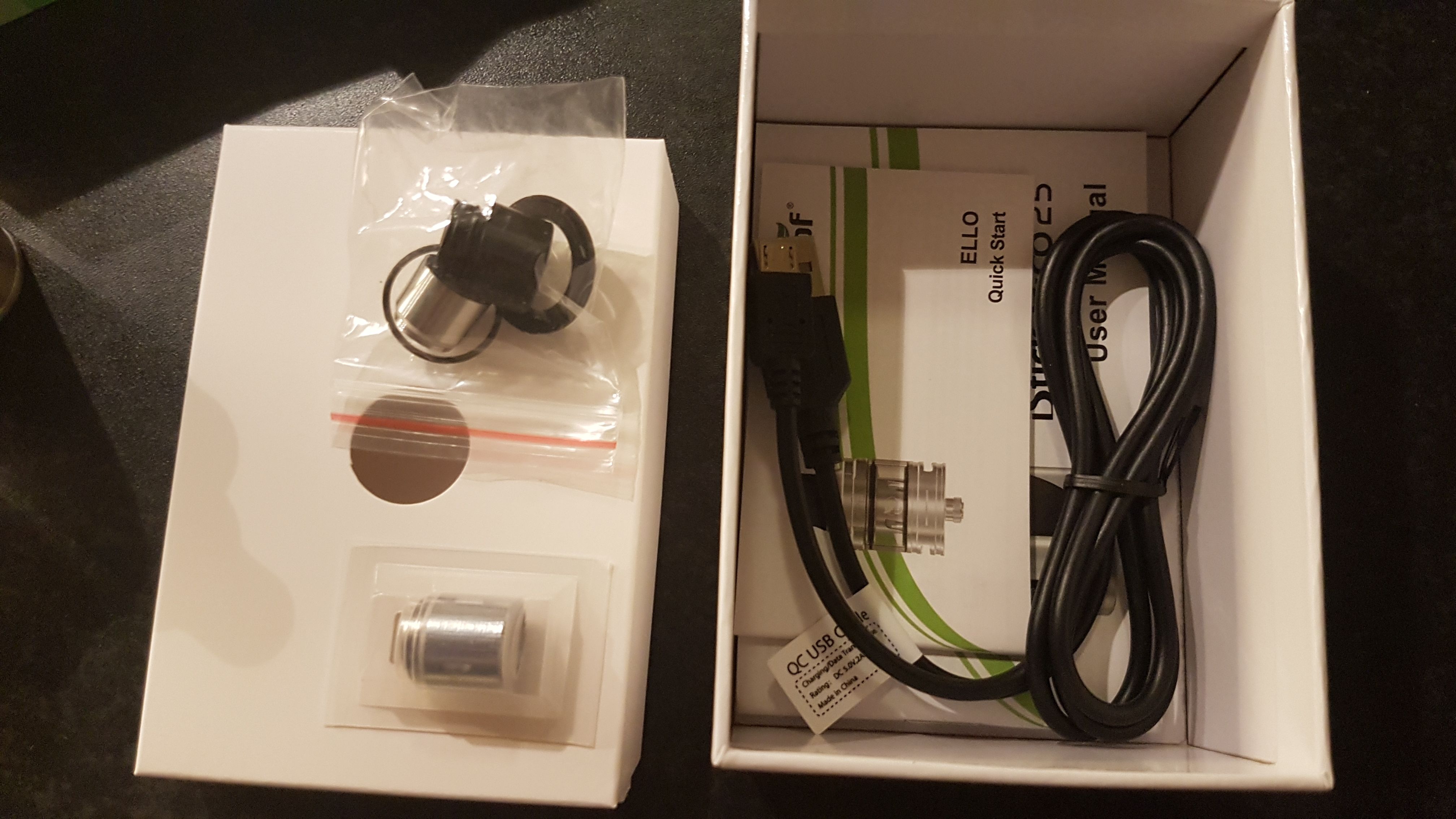 Futher down the box we have the USB to micro USB charging cable, some extra parts like a different mouth piece, different coils and some rubber sealings. On the bottom is the user manuals.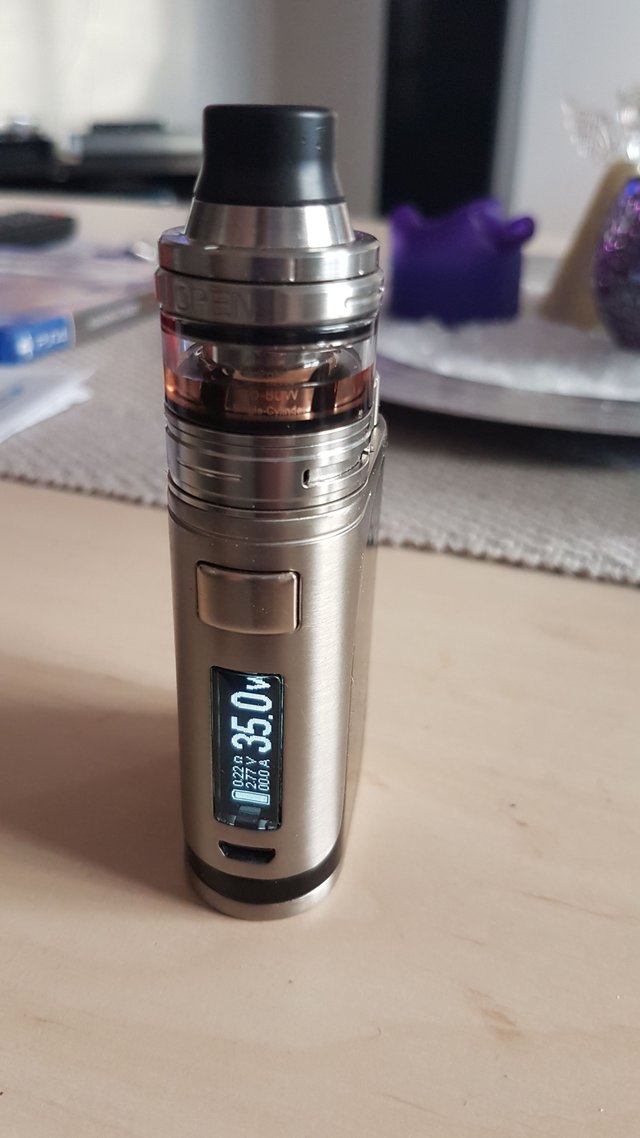 This thing is so beautiful with the display where you can se the current wattage (which can be changed with two + and - minus buttons under the bottom of the vaper. You also see the voltage, the amps it uses when pressing the button to make som vape, and the resistance of the coil you are using. There is also some settings on the vaper but I havent had time to look much into that yet. It works great as it is!