Hi there Steemians...We're still experiencing a non stop heavy rain due to typhoon named Josie. And we all know that eating is the best thing to do during this kind of days...lol. So for my 32nd entry for Sir Terry @surpassinggoogle #ulogs ....I'd like to share you guys our all time favorite snack the Palutang (glutenous rice balls).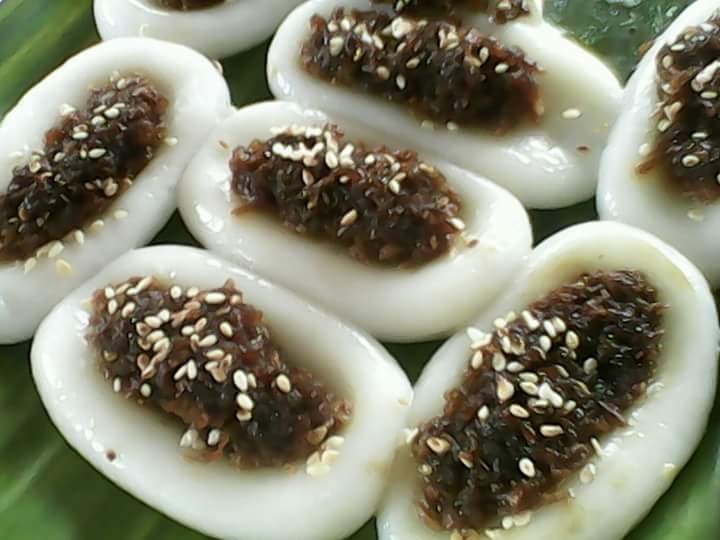 There's even a belief that if you cook this snack it will bring you good luck (lulutang ang swerte) that's why it's also called palutang. To cook this you'll just need a ground glutenous rice, mix it with water until you can made a firm ball. Get some small part, then slowly form a ball. Then slowly press it with your fore finger. The result will be somewhat like this.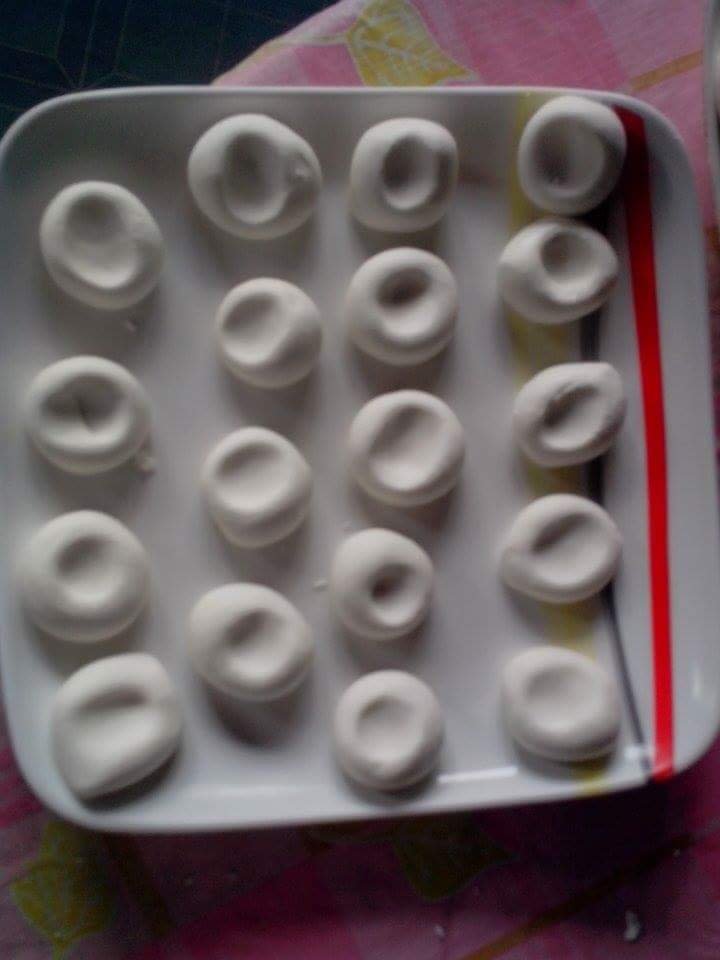 Then slowly dip it in a boiling pot of water one by one. You'll know it is cooked when each palutang already float. It only takes about 30 seconds or less. After doing that you should first put it in cold water to avoid sticking, then strained and served it with muscovado or brown sugar and some grated coconut. Enjoy and bye for now.