If you have been following my blog, you would know that I crave for super tasty food during ill time. Mainly because I would not have much appetite hence would ask for unhealthy stuff like fast food or instant noodle. Knowing that these kind of food are bad for health, today I ought for food from Indian restaurant.
I am not feeling today due to the packaged illness called flu, cough and sore throat. I am quite sure I got it from my sons since they were unwell the past days. Luckily, I still have appetite to eat and that is a good sign.
What's for today's lunch?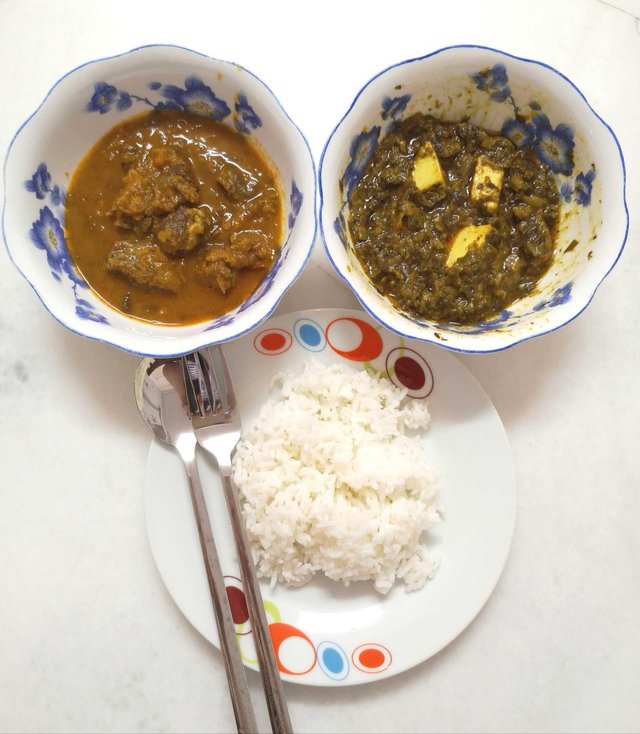 Yum, yum, yum, yum!!!
All were bought from an Indian restaurant except the rice. I am thankful when the body calls for tasty food, we have many convenient stalls just at the vicinity for us to buy our food. These are called palak paneer and mutton curry.
Palak Paneer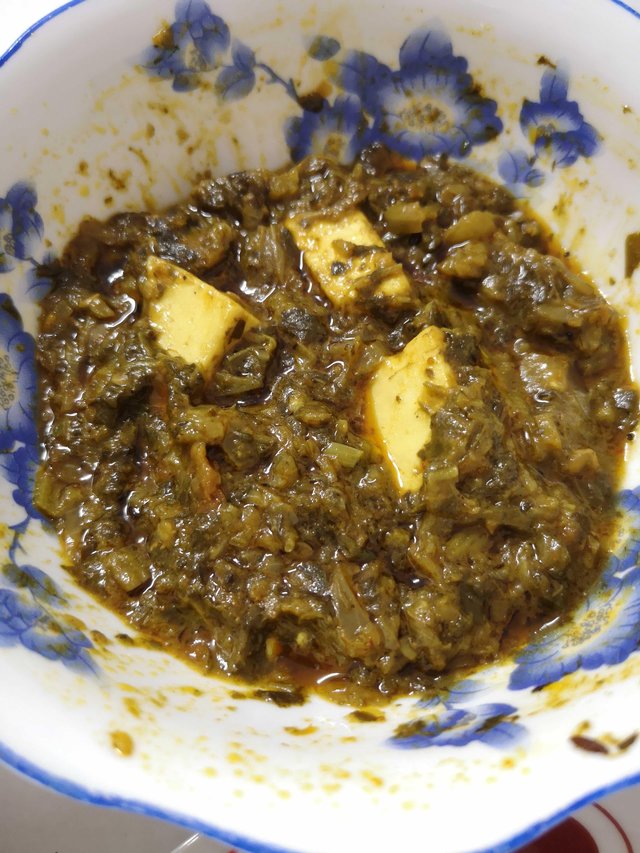 This is basically pureed spinach with feta cheese cooked with Indian spices. I really really love this and can even eat it on its own. Spinach is good source of iron which I really need at this moment and feta cheese, well, we all know, a good source of protein. Hope I am still correct. Haha.
Mutton Curry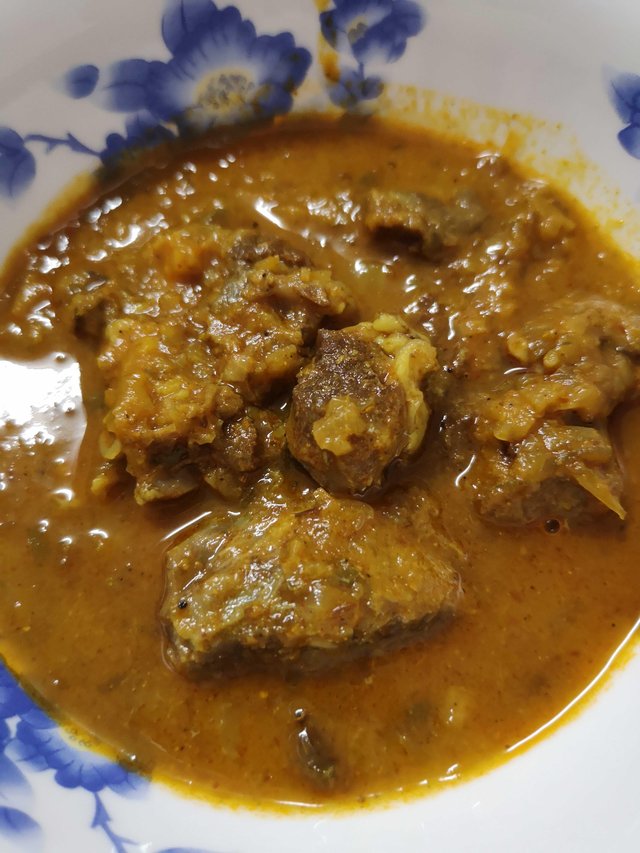 Most Malaysian can't live without curry; be it vegetable curry, or beef curry or chicken curry or fish curry, all other seafood. I feel abit cold due to body weak so I guess some red meat will help.
After this, I may boil some ginger red dates drink for myself which always helps me boost up my whole well-being.
So, what do you have for your meal today? Thank you for reading.