Hello and namaste my all dear friends!
How are you all?
Hope you all are doing well 😅
Have you ever attend that festival?
Today I'm going to share about bhadrapad amasvasya festival and I think you are not familiar about it.
So I decided to share it , that you can also known about this festival and it's great significance 😊
First let's have a look about bhadrapad amavasya
Amasvasya is a Sanskrit word meaning dark moon lunar phase.
A dark moon in the month of bhadrapad is called as bhadrapad amavasya.
According to calendar it's happen today on 9 th September.
This day is celebrated differently over the different states of India.
Because I'm from Rajasthani and I'm marwari I'll share about how marwari celebrated it.
This day holds a great significance for the marwari community.
We called this day as bhado amavasya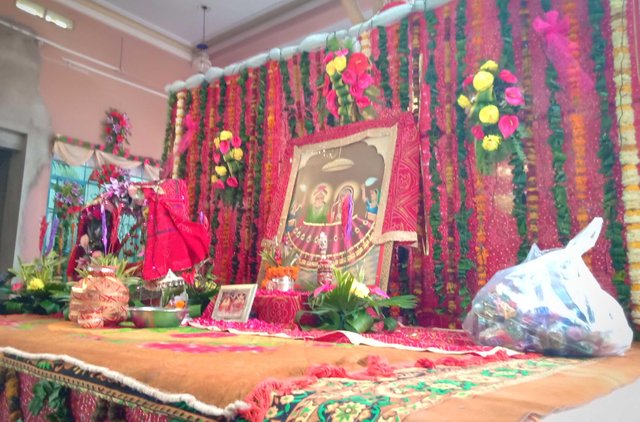 Jai dadi ki🙏🙏
Why we celebrated that day who worshiped on this day
On this day we worship sati dadi
Sati is remembered as the symbol of bravery as she showed utmost courage and dedication by sacrificing herself on the funeral pyre of her husband 😅
It's really a unbelievable work but in 19th and 20th century many sati dadi dedicated herself on the funeral of her husband.
And on that every place their temple built and people worship them.
Huge fair is held at all temple on this day at different place.
As jhunjhnu Rani sati dadi mandir, fetehphur chajal sati dadi temple, ramgarh amari sati dadi temple, laxmangarh barji sati dadi temple and many all.
I visited those temple so I described those😅
Some days ago I visited to jhunjhnu temple and I shared about it.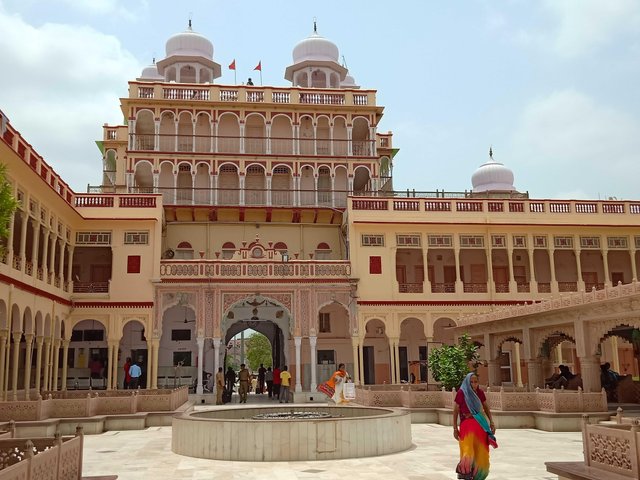 I forget my city temple: sarkna sati temple 🤗
In the morning people perform Pooja at their place .
So we also did it.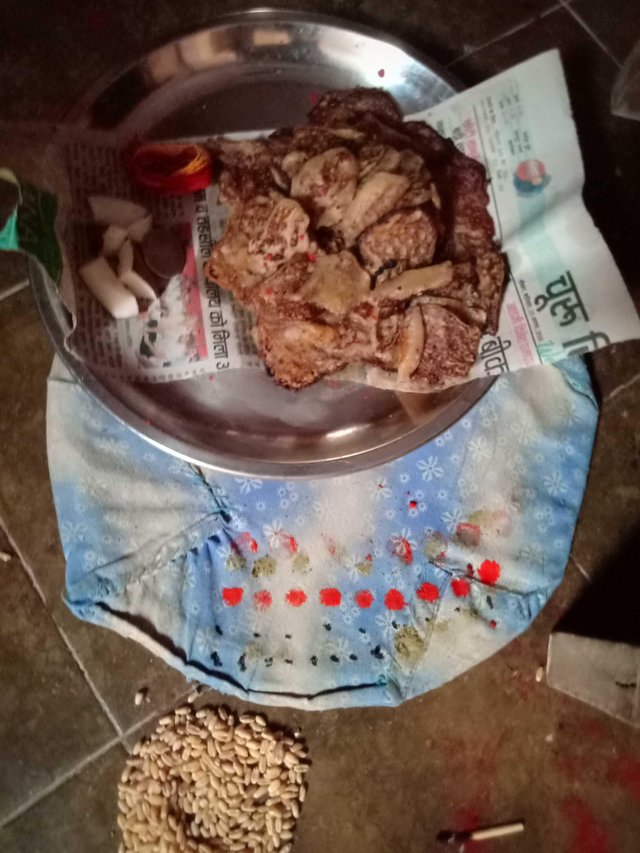 My mom made sweet chilly not chilly it's chillies because we have to made 45 chillies😅
I know it's akward but I also don't know why.
And for Prasad: sweet chilly and coconut.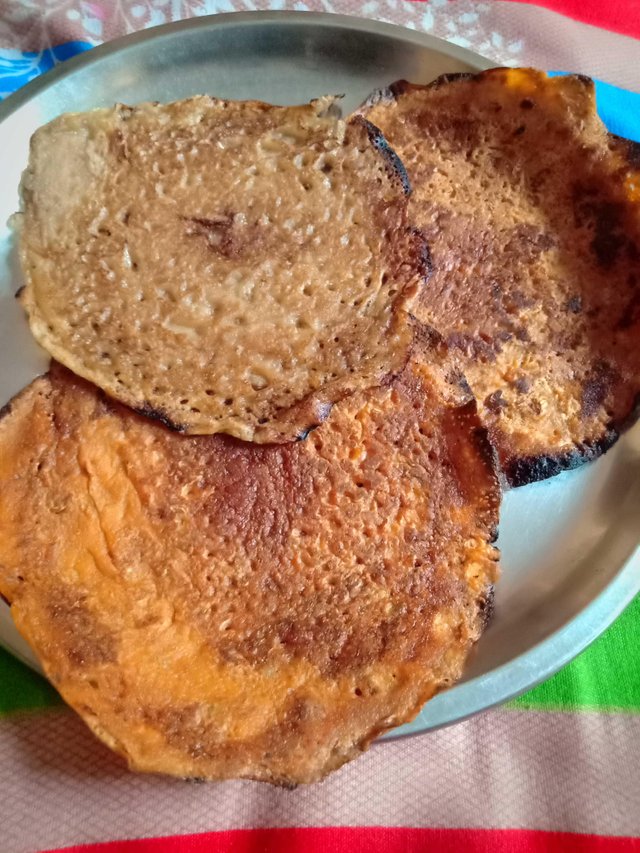 And after that people went to Temple to calm down the souls of their beloved ones as this day is remarkable to end the negative energies.
People from all over India come to visit those temples and attend the Fair 🤩
So today we went to first my city temple and after that laxmangarh sati dadi temple.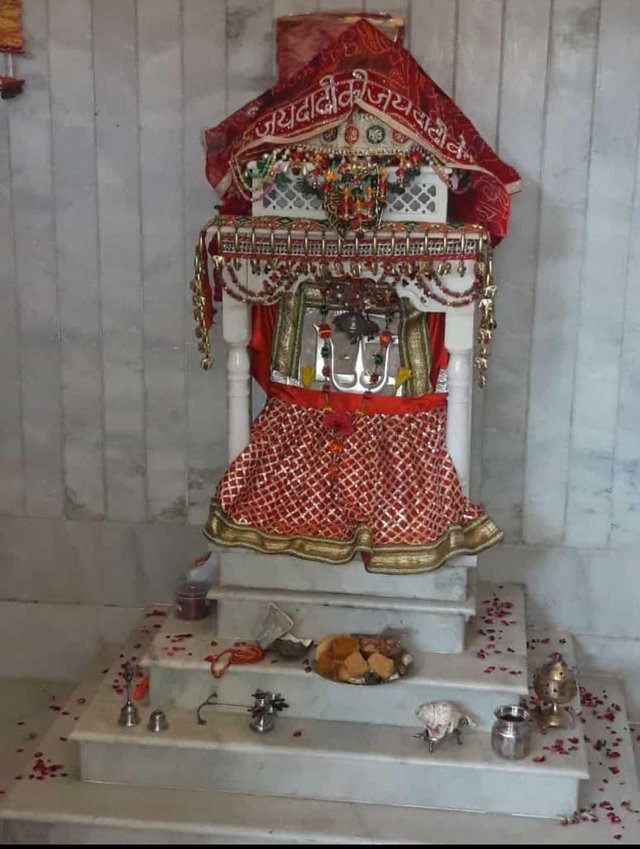 And yesterday we went to attend the Fair at ramgarh.
We reached there 12.30 pm and first we worship dadi and than took the lunch.
At 1:30 mangal path started and we enjoyed it so much .
Many people come there to attend that path.
Do you know what is mangal path
Mangal path is a book in which sati dadi whole life described and many bhajan ( song) in that and we chant that and dance on bhajan💃🕺
Yesterday famous singer pushpa banrji came and
Performed very well.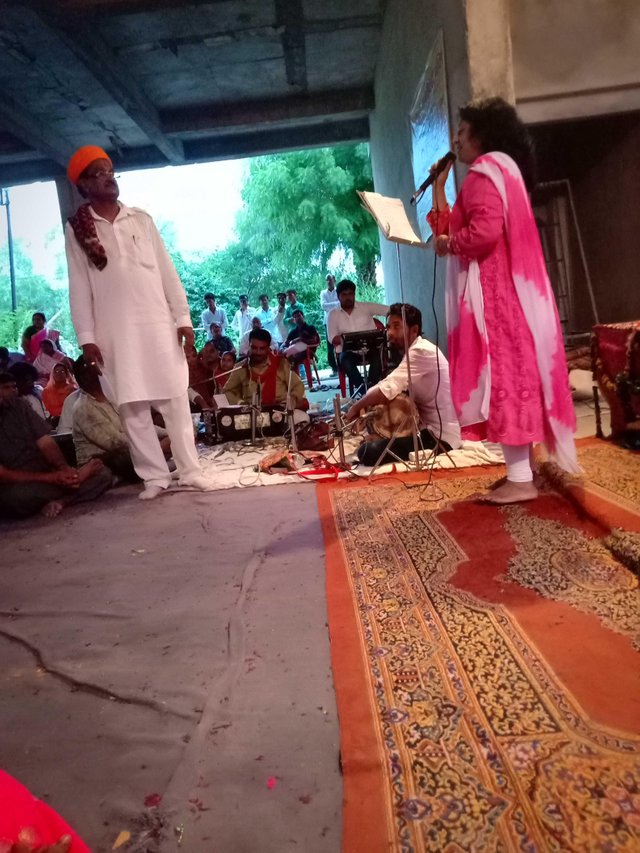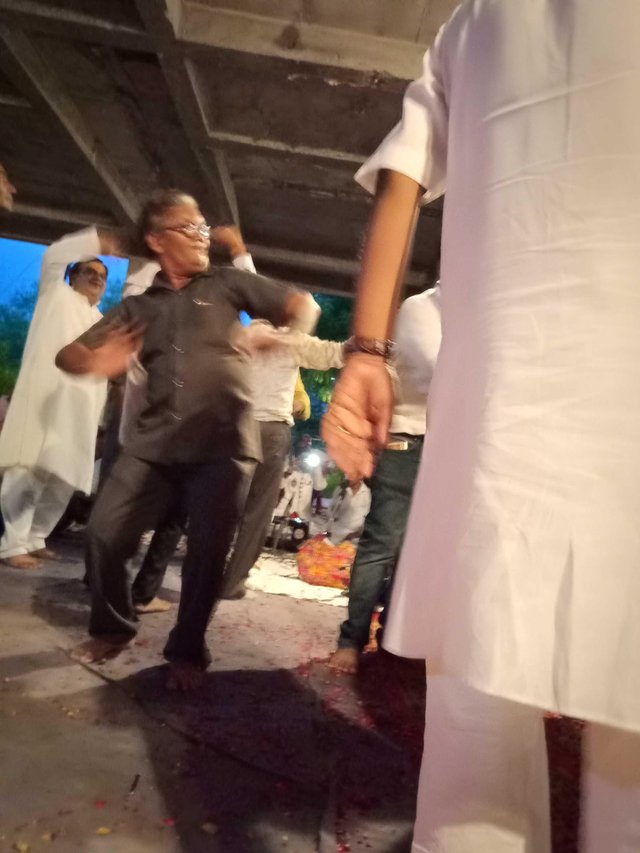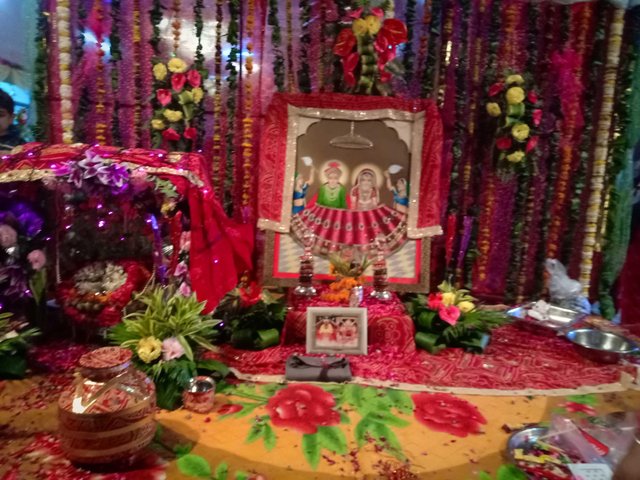 It end at 8 pm and how time spent we don't feel.
After it aarti took place and at last we enjoyed dinner together.
People come here in order to gain peace and harmony.
It's really work . I feel so peaceful and I can't describe it in words.
Fair is held in the temple garden and it's totally greenery.
And environment become so peaceful and energetic.
At last it started rain.
First all thought that rain spoiled that fair but everyone enjoyed rain so much and it's become a great memory for us .
We meet with different people , dance, Pooja, song , dinner , nature and rain a great combination to make a perfect memory.😊
Do you know about it?
Share with me below in the comment section 😎
Hope you liked it and enjoyed it.
Thanks for visiting to my blog 🤗
🙏Jai dadi ki🙏