Finally, I was able to finish the "ULOG" posts of sir Terry and I find it so interesting especially its concepts. It was all about sharing "YOUR DAY".., your daily activities, adventures, funny moments, etc. and the main character will be "YOU"... so don't forget to share your #ULOGS in the Steemit World... Thanks to @surpassinggoogle for bringing up this new and exciting activity for the Steemians.
Yay! It's my friend Julieta's 23rd birthday and we celebrated first in FUDDRUCKERS where you can get a fresh, yummy and the world's greatest hamburgers.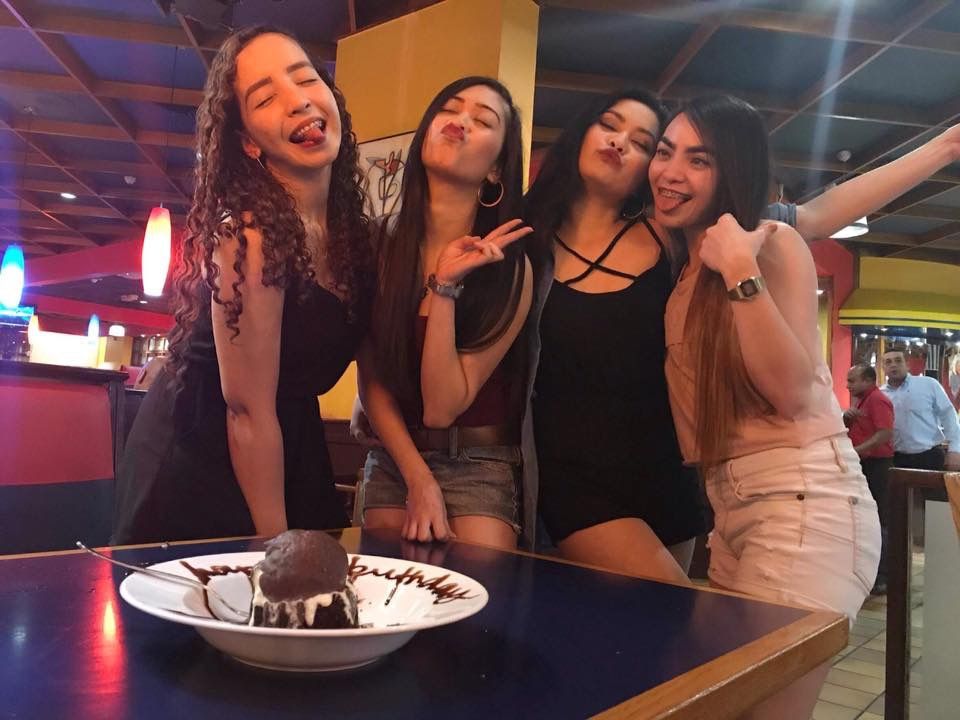 Meet the birthday day girl!!! She likes to do crazy posts with us.. She is a good friend, a kind and helpful friend.. and a member of "B Girls"... It's Julieta's day..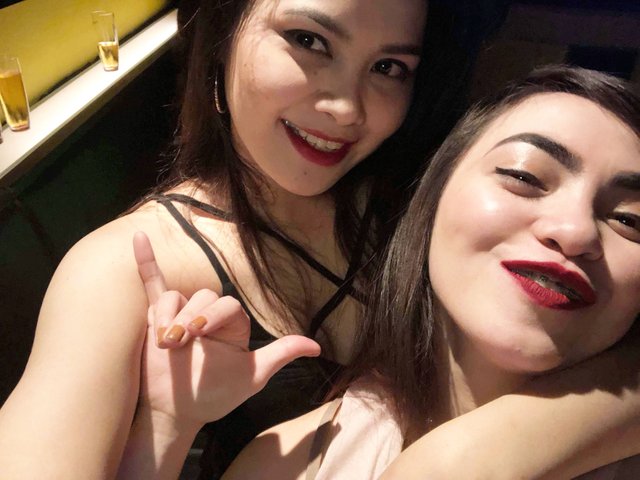 So while waiting for our orders, we got to take this freshly made salad.. I super duper liked it..
These toppings right down there is so suprising.. You can get as many as you like..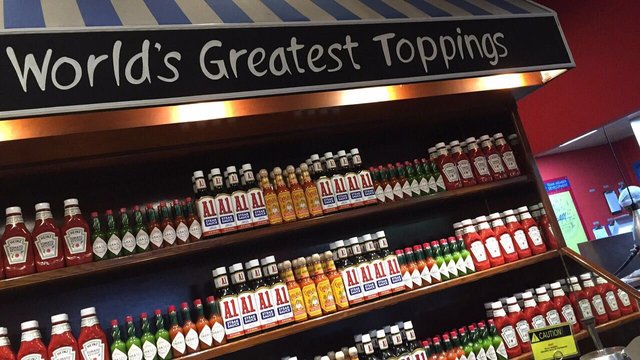 So I ordered this one and I couldn't even finish the half of it 'cause it was indeed big.. I am not that matakaw when it comes to food so what I did is I brought the 3/4 for my bff @drueeey.. Anyways, feel sad since she didn't come with us because she has an overtime that time.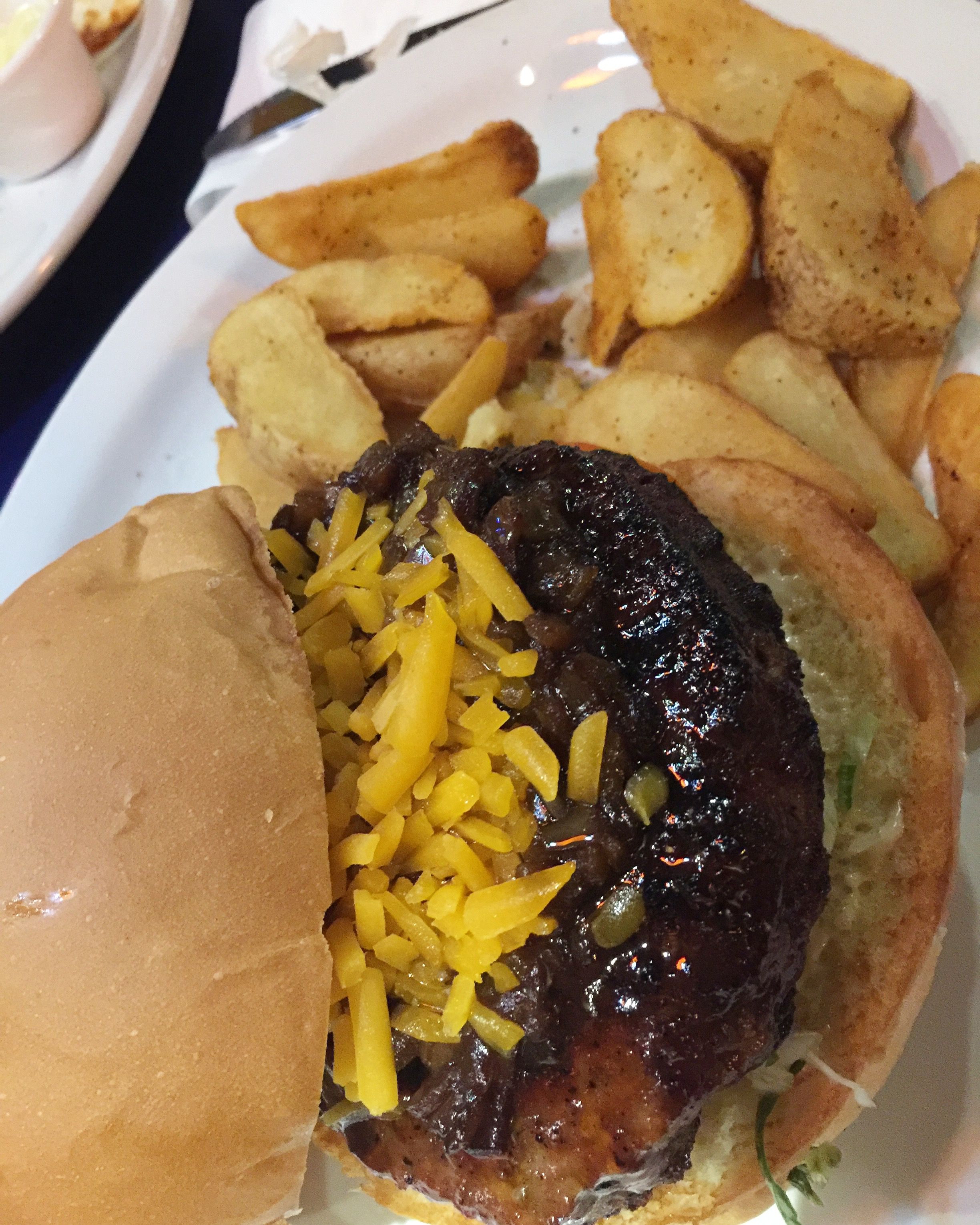 I am so loving the ambiance too.. Makes me wanna capture a lot of happy moments with them..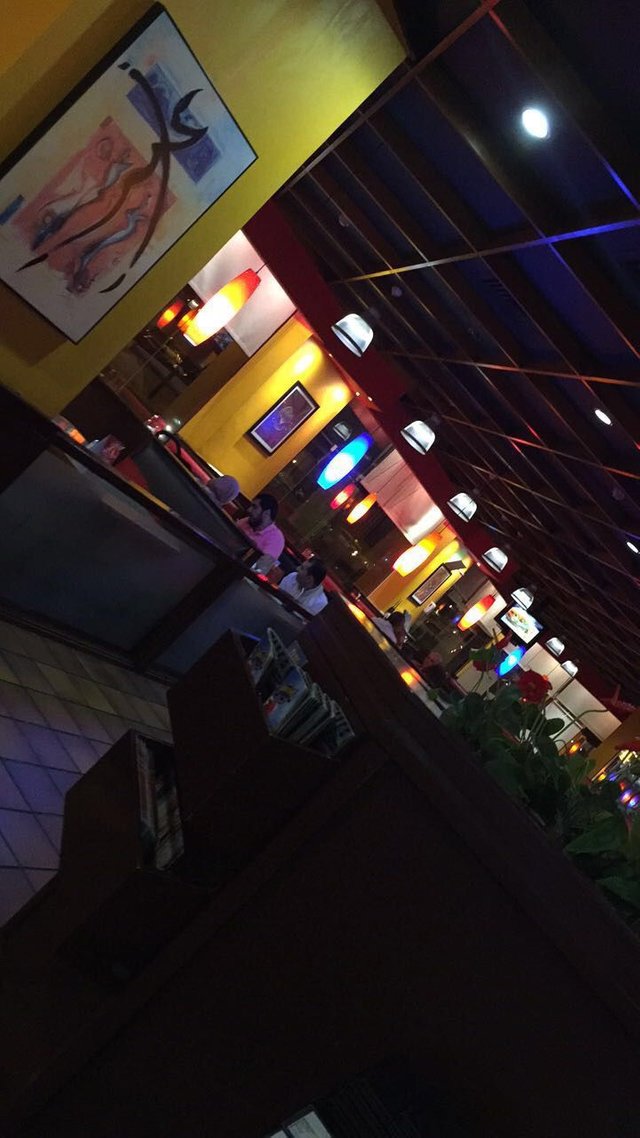 Introducing the "B Girls".. Yes, truly!!!
We are the "B Girls" of Dubai...
From left to right.. Andrea, I (Theresa), Julieta (birthday girl), and Sheema💕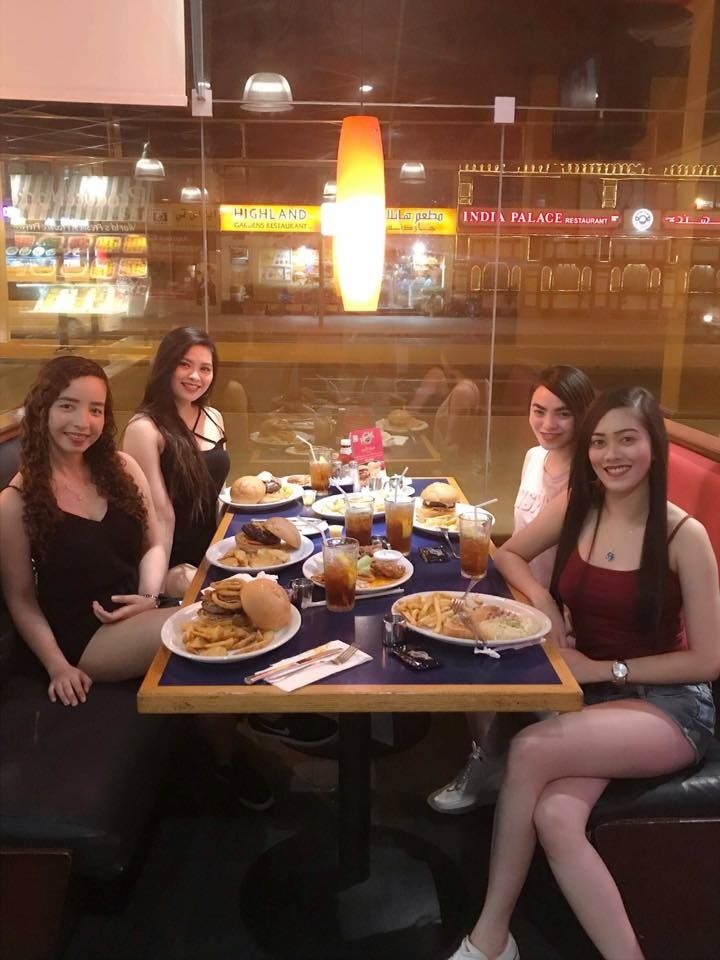 So after we finish taking our dinner in FUDDRUCKERS, we went straight to "THE LUCKY VOICE"..
Well, since we are all full, partying is the next thing to do.. Its karaoke time..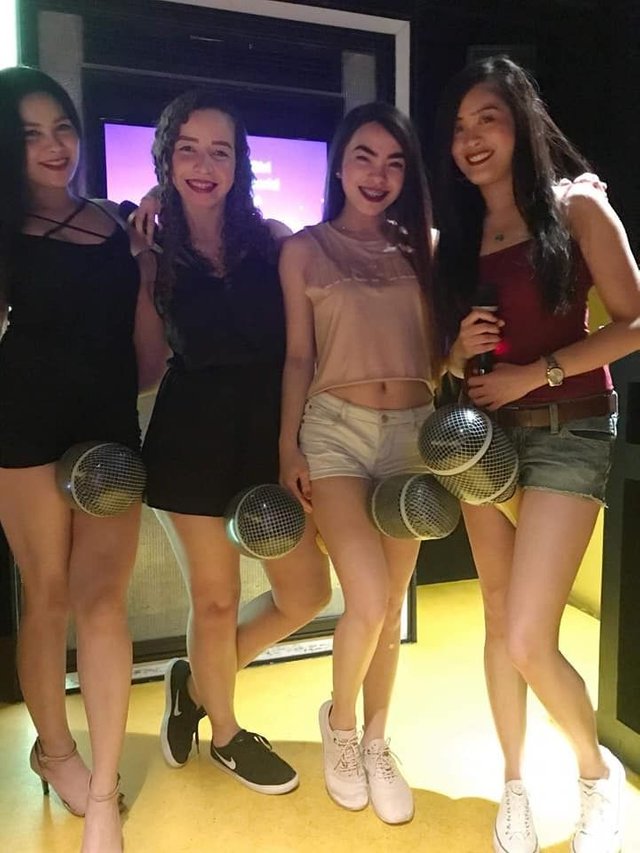 Obviously, we are enjoying the night and the special day of our friend Julieta.. Just a little bit sad because there is no tagalog songs in their song lists.. I guess Filipino steemians out there knows the songs of Aegis and Regine Velasquez.. Hahahahhaa! And this "Hayaan mo Sila"... Which is one of our fave to sing at all times..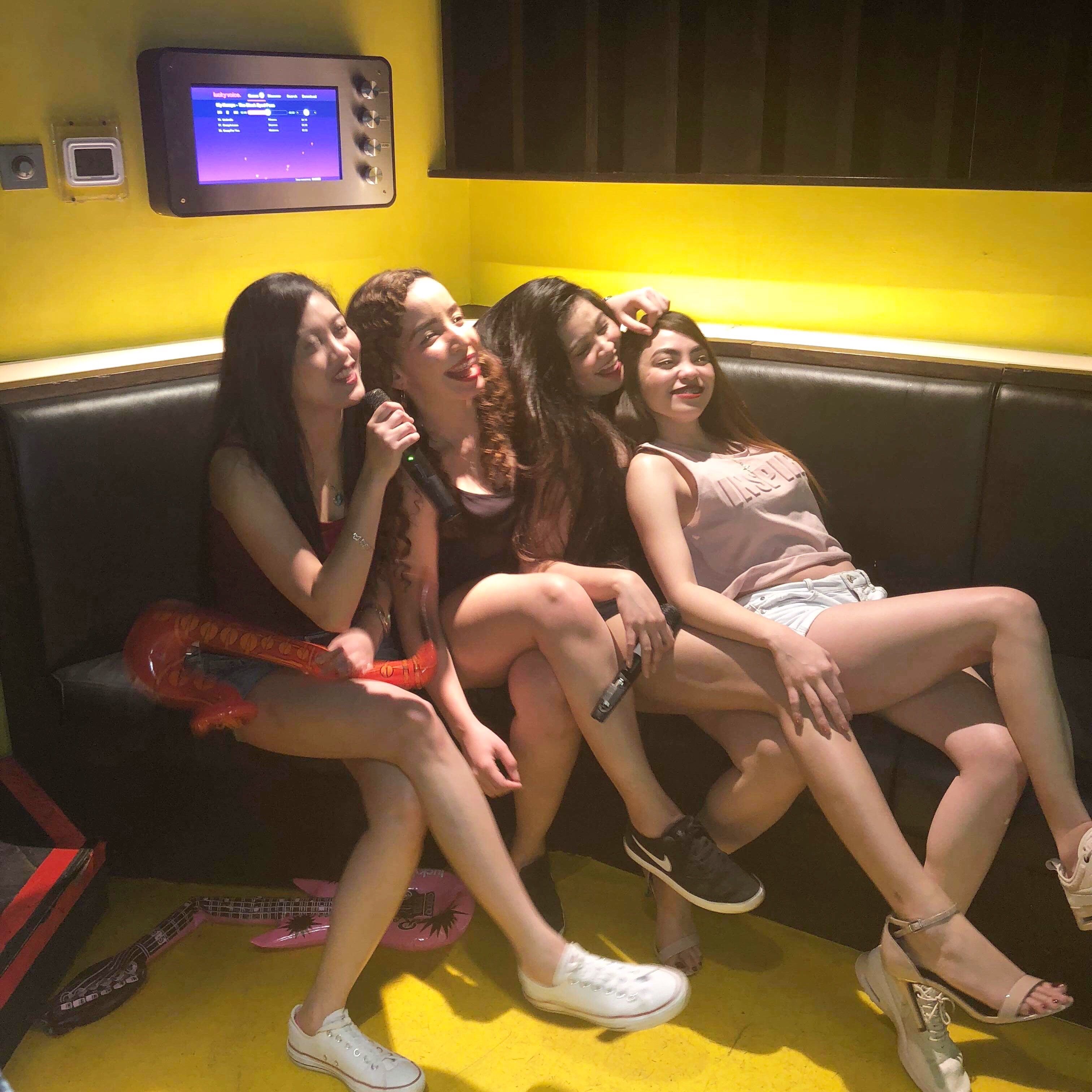 The Lucky Voice is located inside of Millennium Hotel Dubai so this photo is taken when we are about to leave the said hotel.. Looks like some of us were already drunk.. Hahahahaha! Party pa mooore!!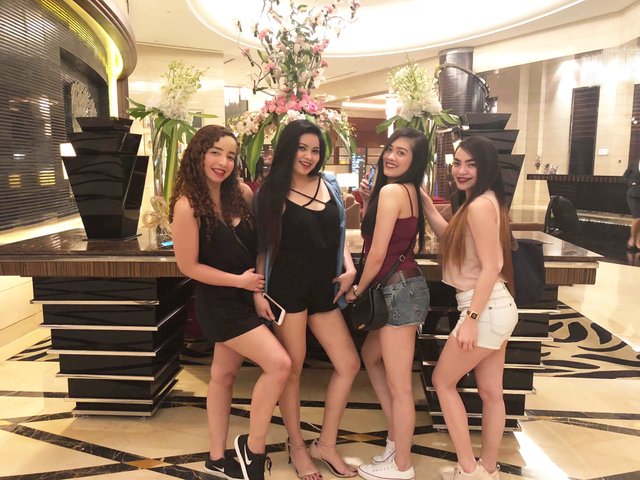 So guys, this is my friend Sheema, she is half Filipina-Egyptian.. Her mom is currently working is Saudi and she is working in Dubai..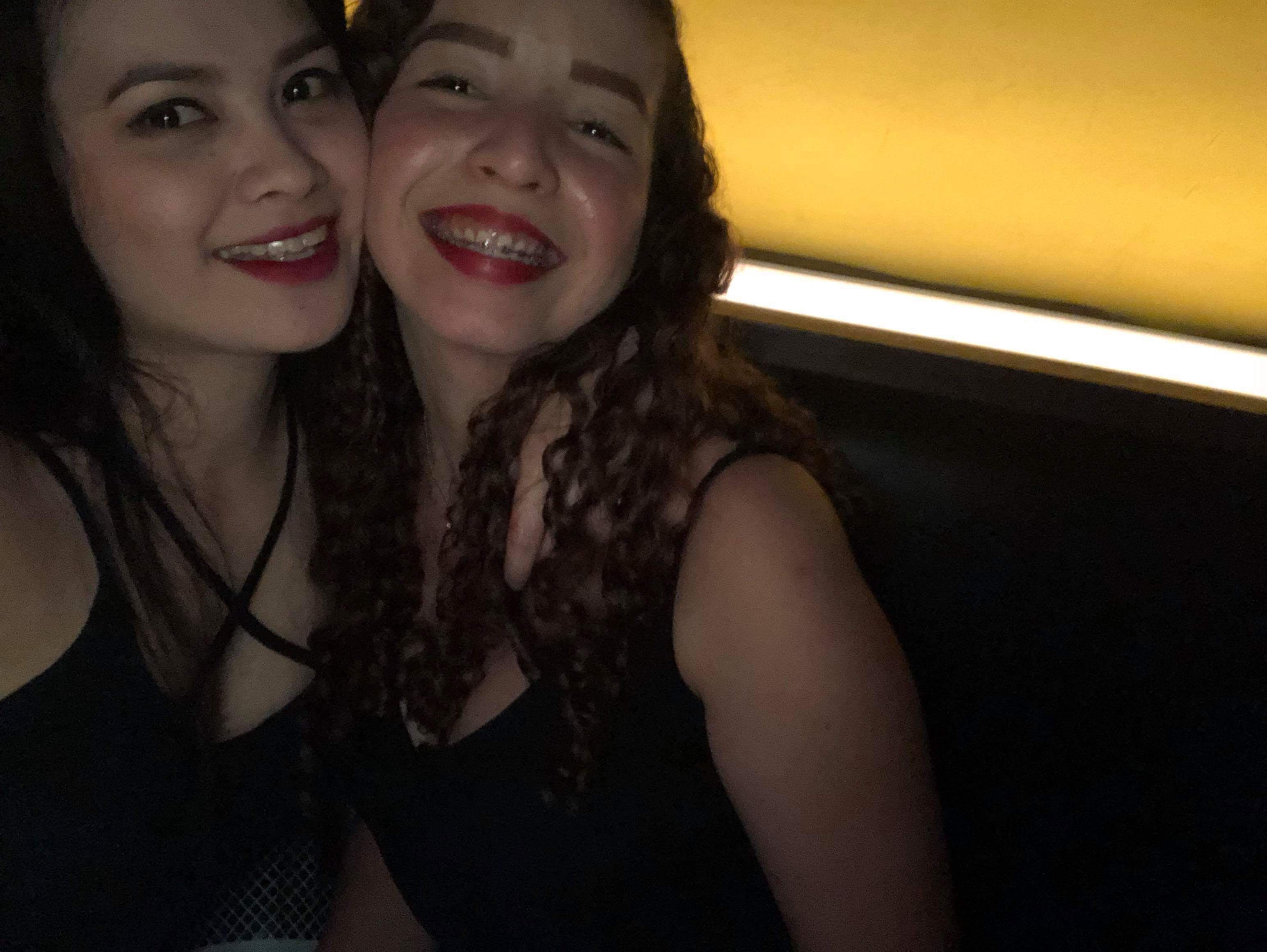 And this is Andrea, a registered nurse and a crazy friend.. She has a strong personality and has a good sense of humor..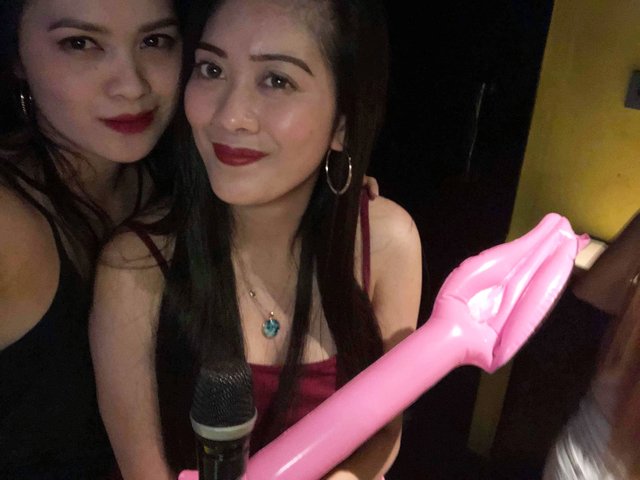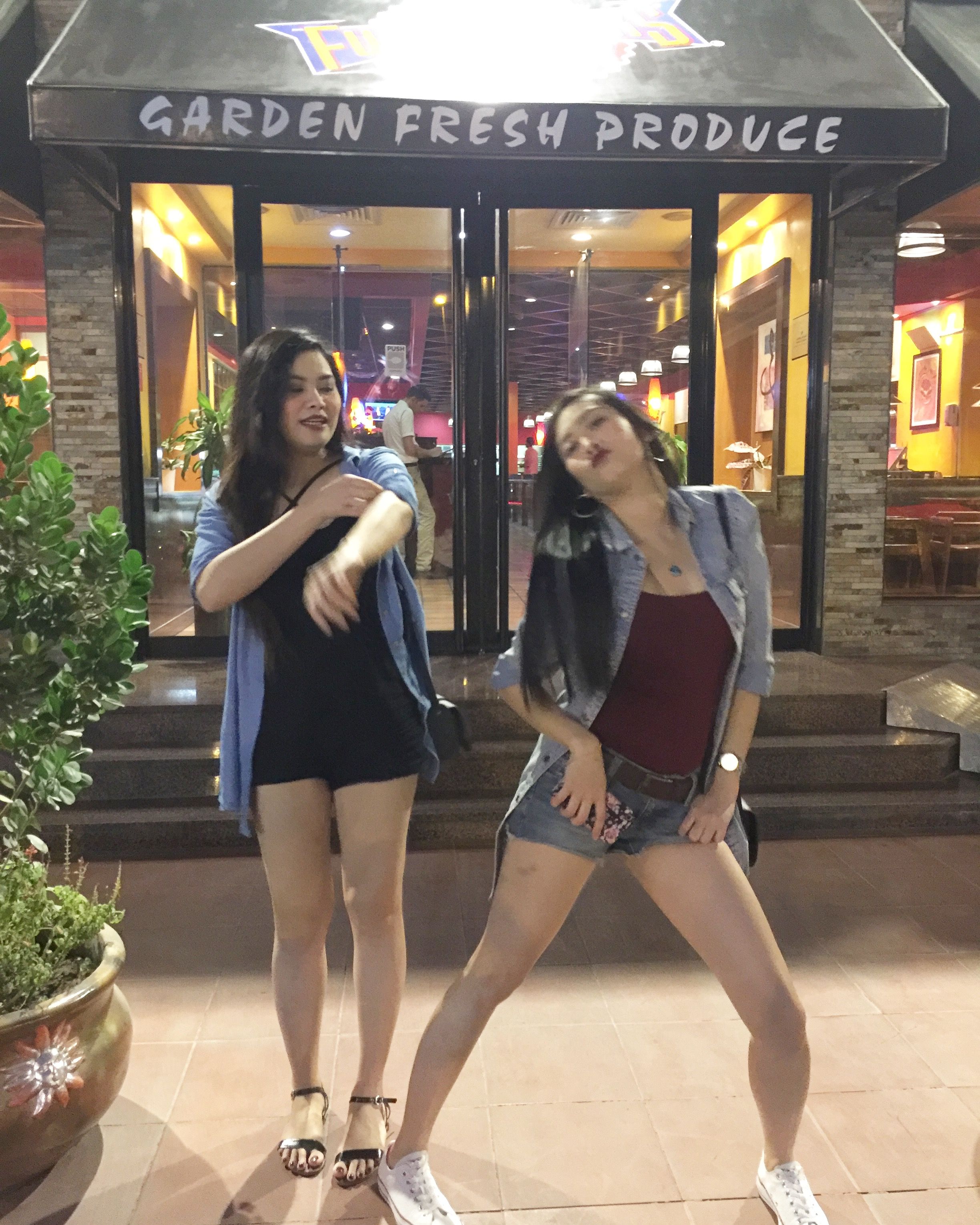 My day went so well with friends.. I was very happy that I got to know them all..
Till my next #ULOG post!!! ❤️