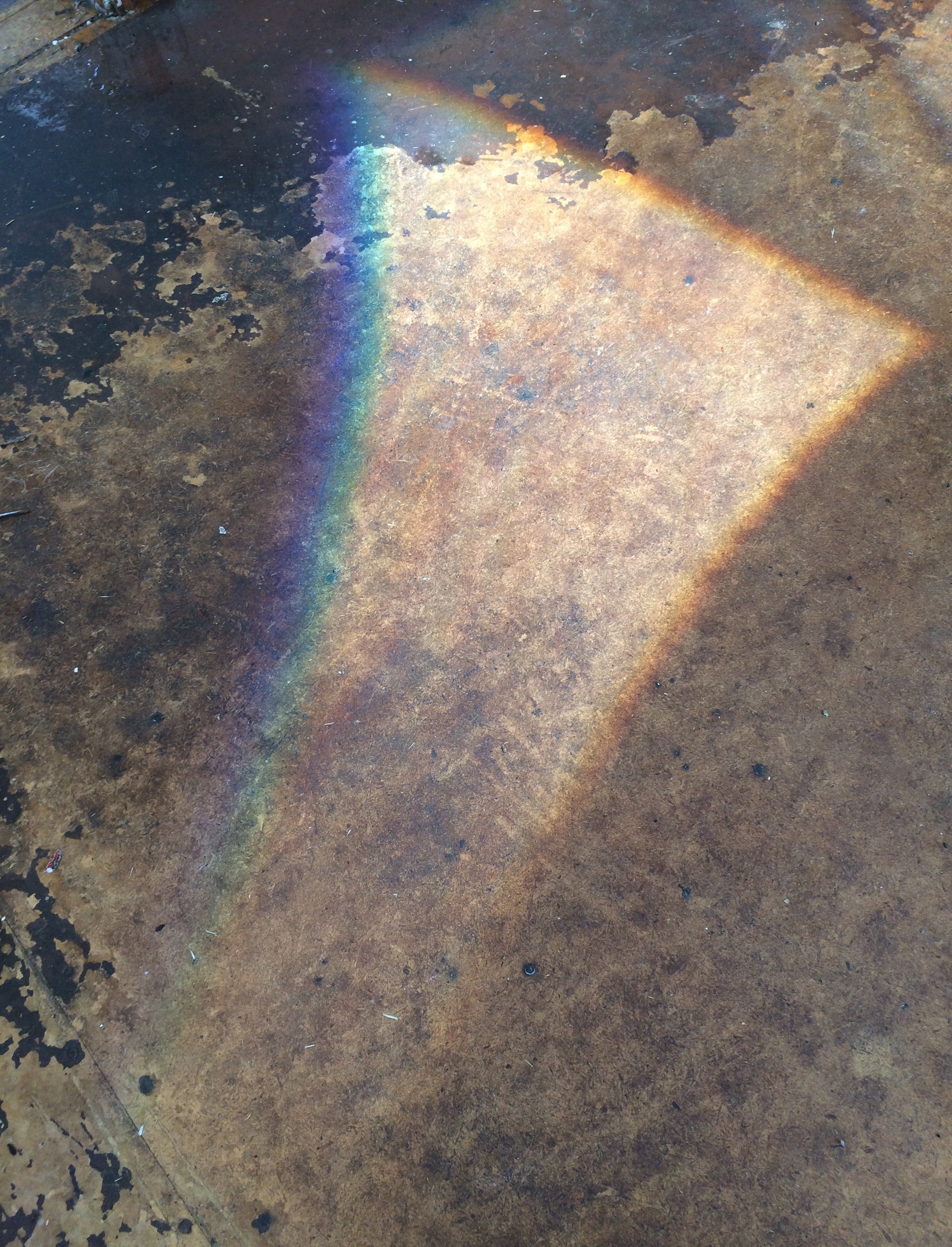 Hello everyone!
This photo was taken in a vacant house I've been working at. I went there the first time about a week or so ago and took a lot of pictures. The previous occupants seemed as if they had gone off the rails a little bit... I might make a post about it later with all the pictures I took.
Despite the place being trashed and vandalized (scribbles all over the walls, holes, etc), one window was casting this interesting prismatic shape on the worn out dirty floor. It reminds us that even if something may seem ugly and scary initially, there's always at least a tiny spec of beauty to be found.
Having said that, the floor of this place creeps me out, especially with all the religious themed scrawl on the walls. I half expect there to be some bodies buried under the floorboards to be honest... It definitely could serve as a setting for a horror movie!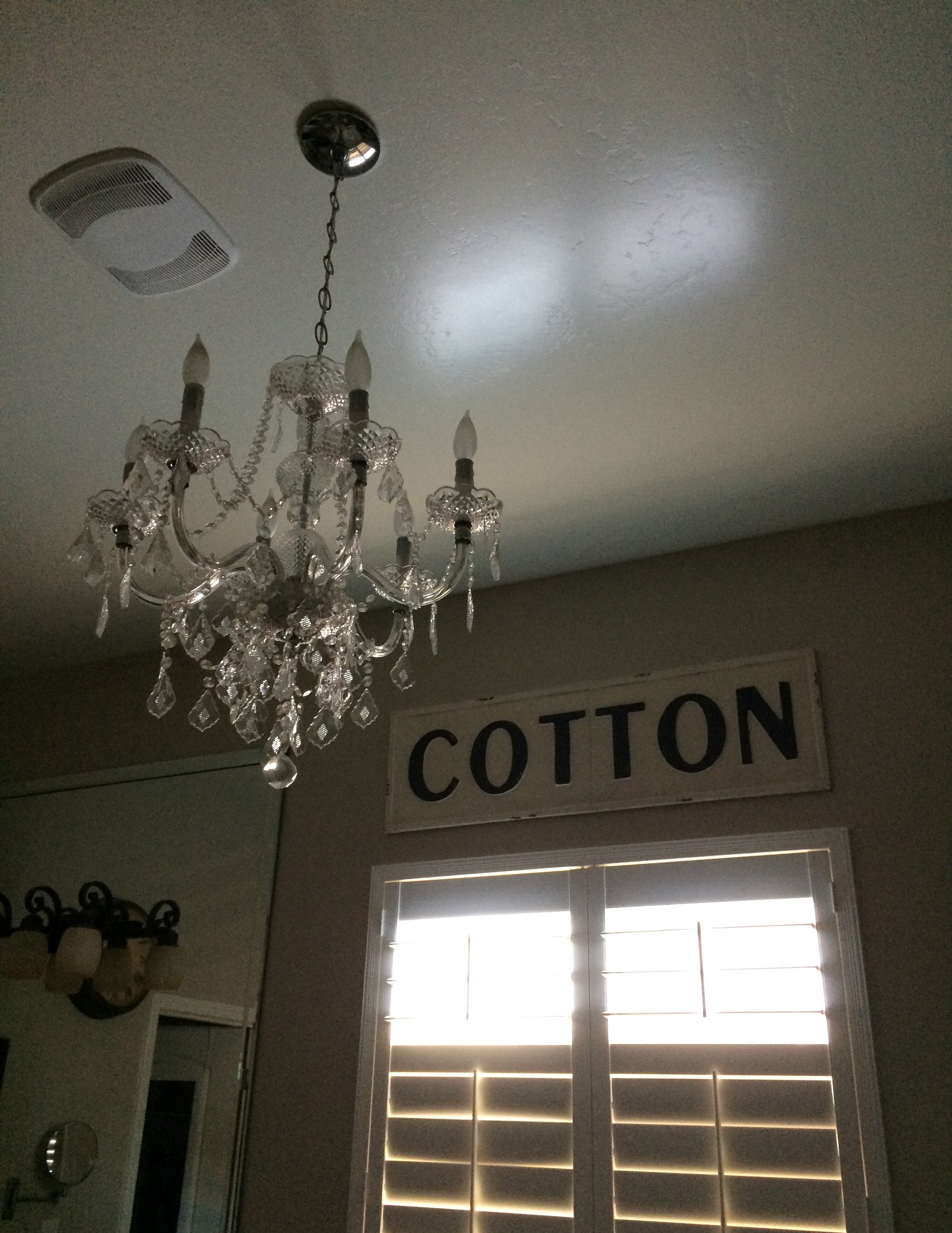 This was in the master bath of a house I was working in. I turned the corner, looked up and saw it: COTTON.
I paused for a second in confusion... Why COTTON? The chandelier also seemed odd and out of place. I think mostly because of the scale of the room. It's a large space with a high ceiling and the proportions of everything where just slightly off to make the whole space jarring and alienating.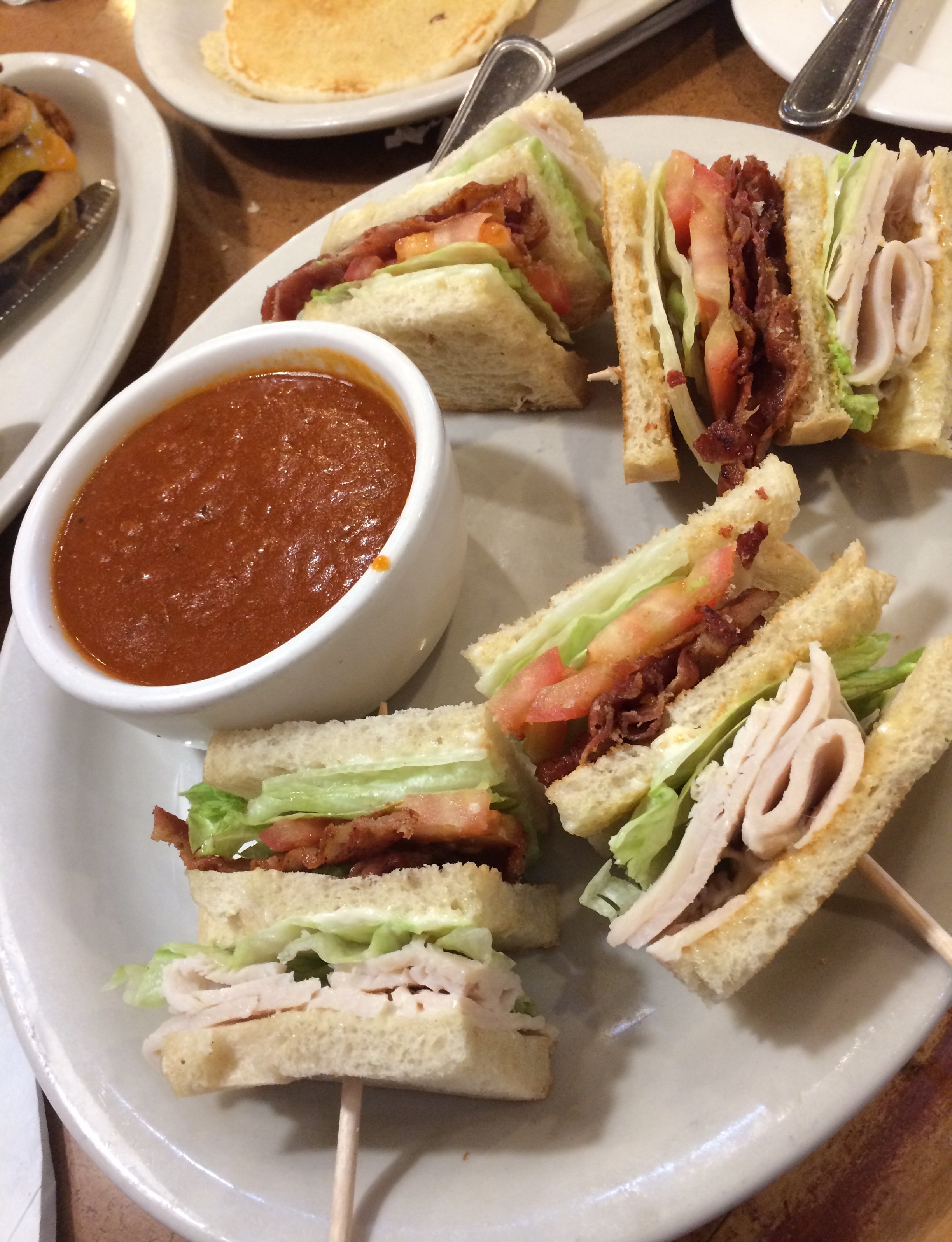 After work, it was time to go out to eat.
I ordered this turkey club on sourdough that came with a choice of fries, salad, or soup. I ordered the soup, tomato bisque.
I was pleasantly surprised that the sandwhich came chopped in small pieces like this, it made it easy to dip into the soup, which was my whole reason for ordering the soup! 😏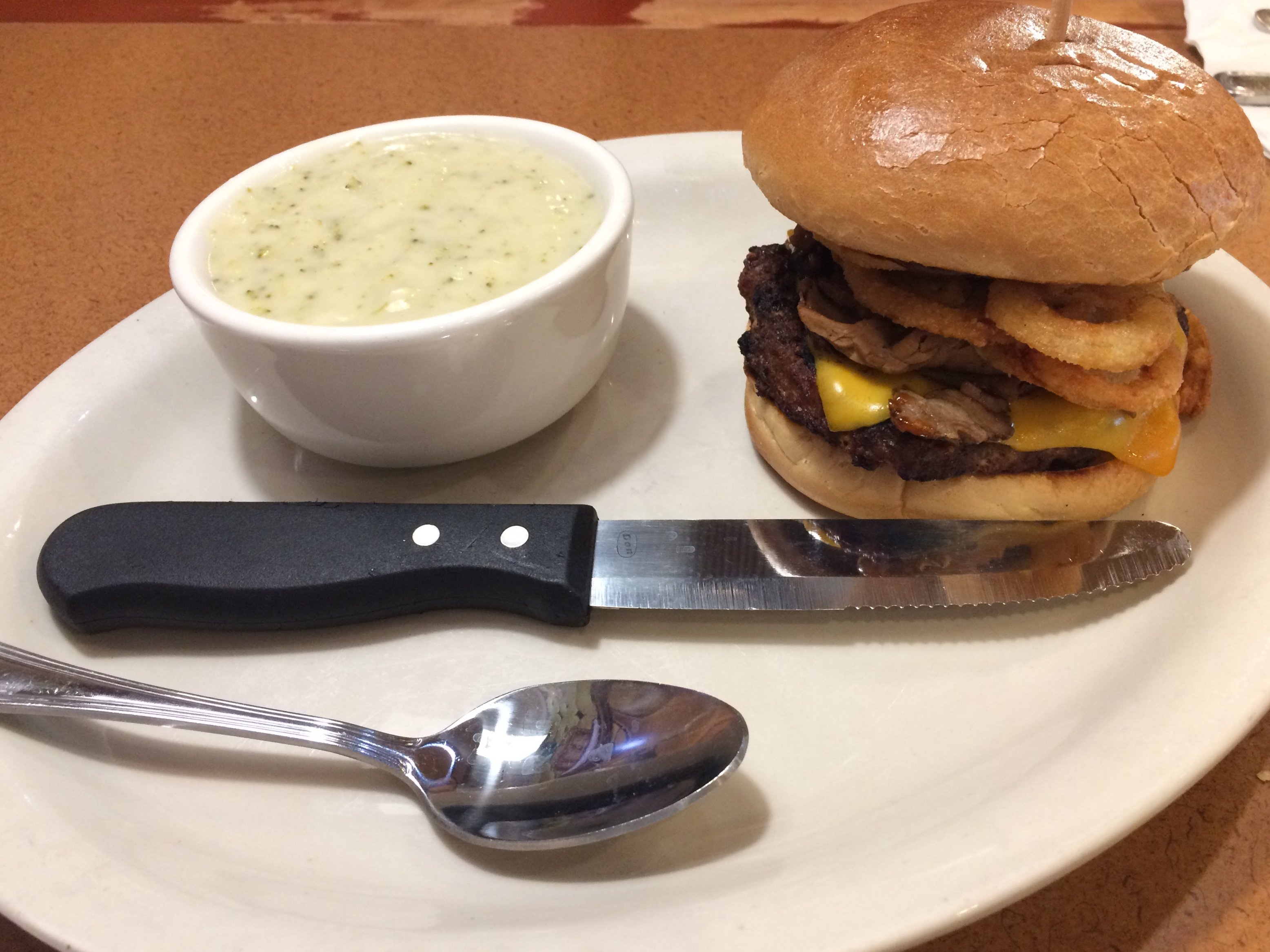 My eating companion ordered this burger as well as the cream of broccoli soup. I guess we were both in the mood for soup!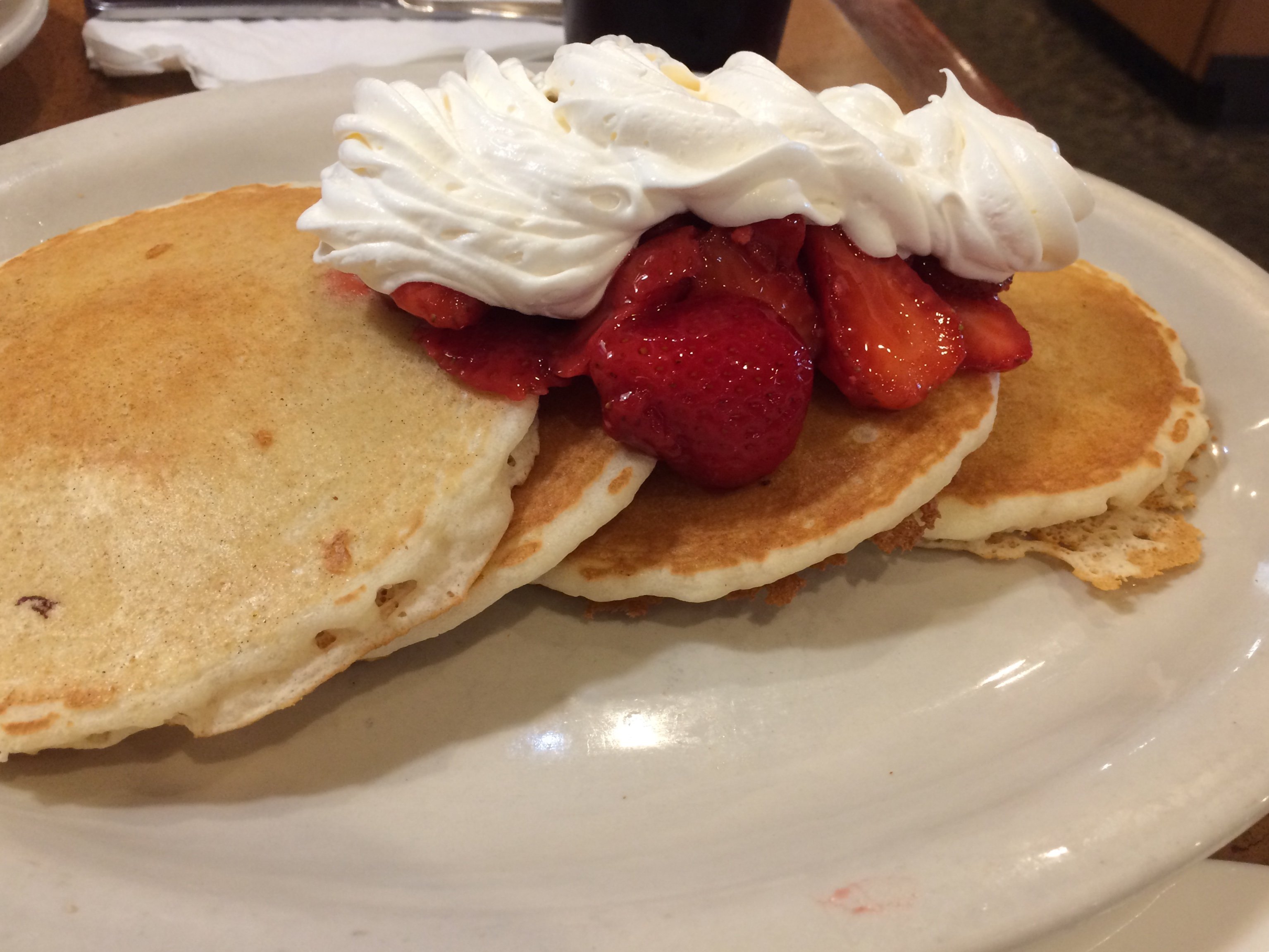 He was also in the mood for pancakes so these came as well. Of course, they weren't finished so a box was asked for to take them home 😆
For this posts nomination for #steembasicincome, I will be nominating the #ulogger @harlot.
If you would like me to nominate a fellow ulogger for next post, please do so in the comments.
Until next time...