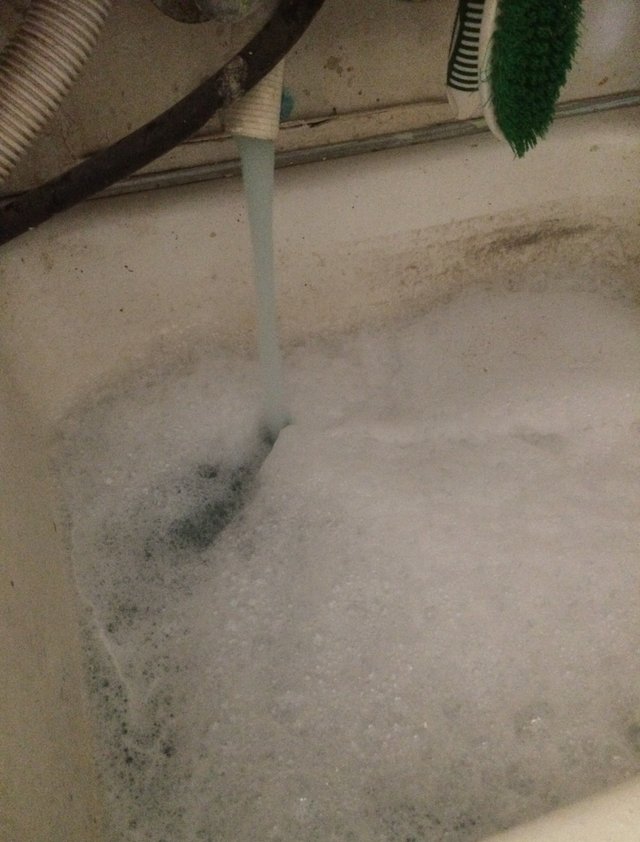 Hello everyone!
Yesterday was Father's Day, and I went out to the family farm to spend some time with the family out there.
I also brought along my laundry to do there since I forgot about getting quarters this week and didn't want to have to leave early from the farm to get it done before the laundry room closes.
As you can see above, the washing machine out there empties into this old sink that's been in the old farmhouse there since like the '40s.
My parents live in the house that my moms grandfather lived in there since he started a dairy homestead there back in the day.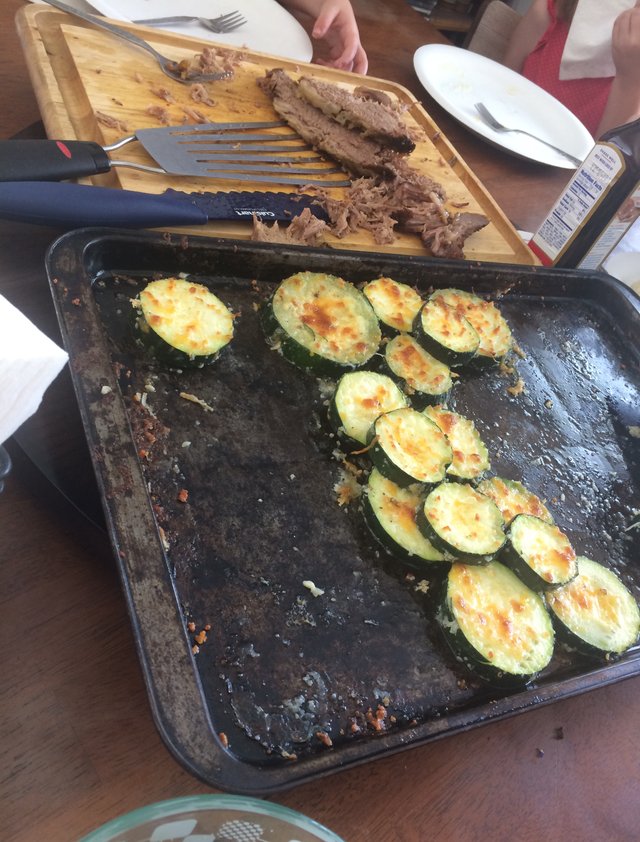 For lunch we had a simple meal that was delicious and uncomplicated. Tritip that had been cooked in the slow cooker and some zucchini that had been baked with cheese and herbs.
It was nice to get together and not have a fussy meal, and unfortunately I think that was mostly due to my moms recent surgery. However, she is at home and recovering nicely now, so that's really great! She's even able to walk around without assistance which was kind of amazing to me.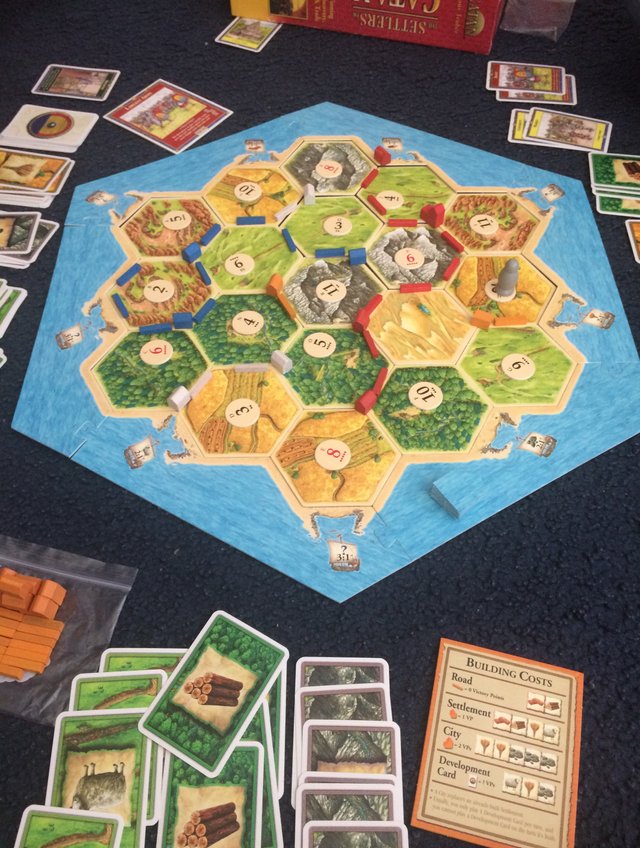 After lunch my mom was feeling tired so I played Catan with my brother, sister in law and my two nieces.
I haven't played the game in a long time, so I kind of forgot how to play, and also for some reason the game never really went anywhere because we kept rolling the same numbers and nobody had any bricks for almost the entire game...! 😤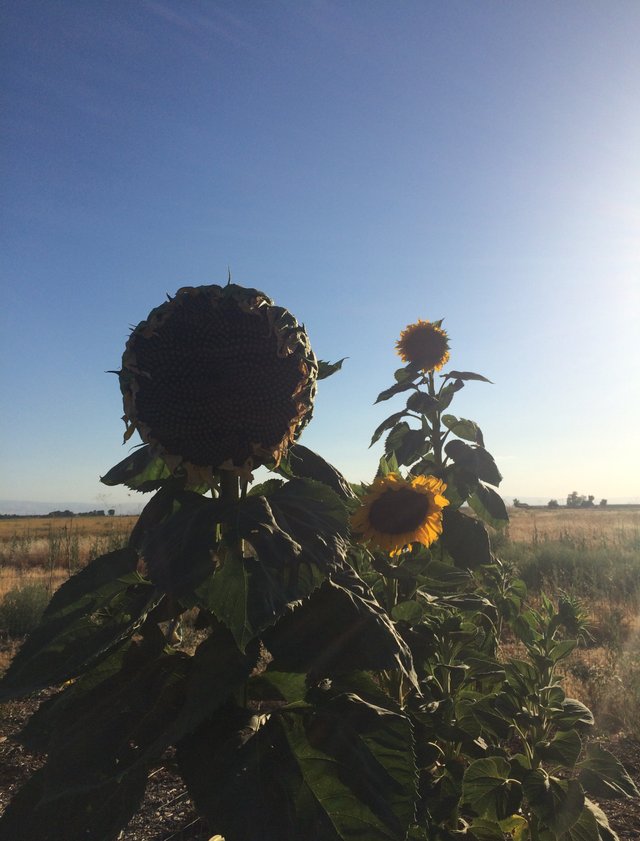 After the frustrating game was over, I went out to the garden. There are a lot of plants growing out there, but this large sunflower 🌻 was the most impressive.
They grow on the edge of the garden, like silent sentinels keeping watch over the tender leaves and fruit below them. They're quite tall and tower over everything near them except for the few fruit trees that are scattered around the garden.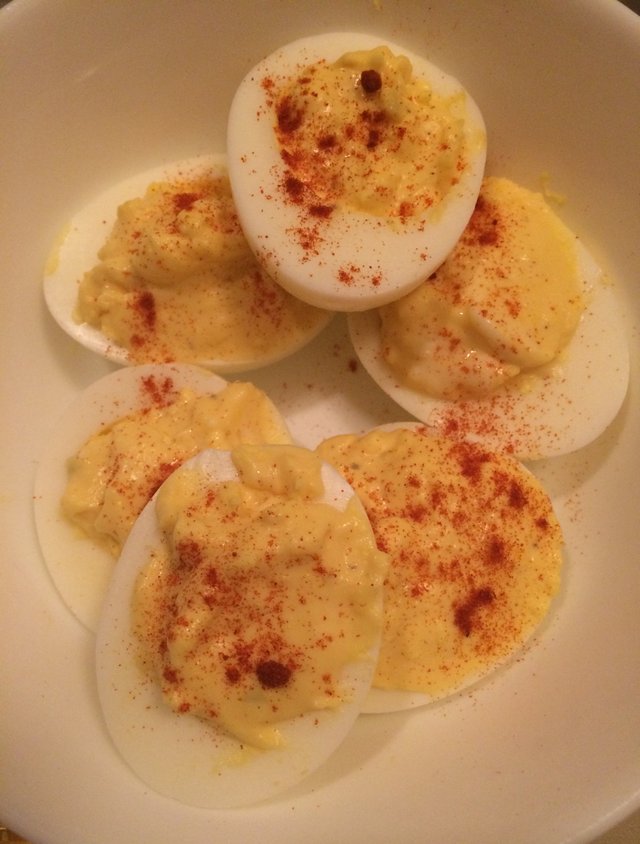 After I left the farm for the day and came back home, I made a quick snack of deviled eggs.
I love deviled eggs but they have to be made by my mom, grandma or me. I don't like the way other people make them and especially not ones made from the grocery store! The store bought ones are sweetened (why?!?!?!?!?😱) and are soooooo nasty!
I make them by just adding mayo, a little mustard, and a splash of red wine vinegar (it must be red wine vinegar) to the yolks along with with a little salt and pepper. Put the smooth mixture back in the whites and sprinkle with paprika.
For this posts nomination to #steembasicincome, I will be nominating the #ulogger @coolace.
If you would like to nominate a fellow ulogger for next post, please do so in the comments.
Until next time...