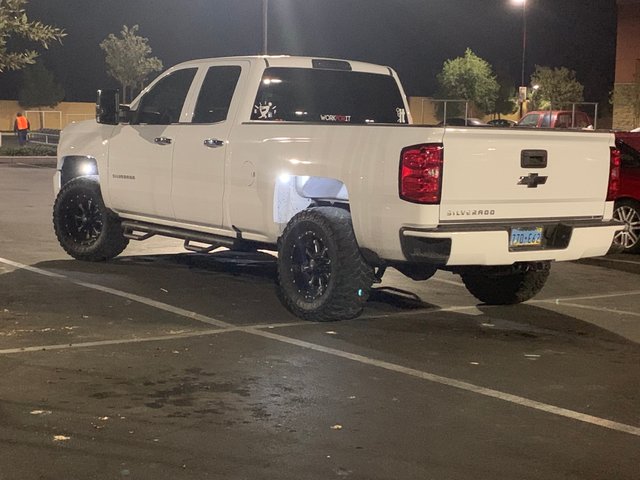 Yesterday being the first of the year, it was pretty blah. I spent most of the day in bed and on the couch watching Netflix and YouTube.
I got hungry and kinda wanted to get out of the house so we went to Winco to get some stuff. On the way out I saw this truck with lights in the wheel wells. I thought it was really strange and kind of tacky 😆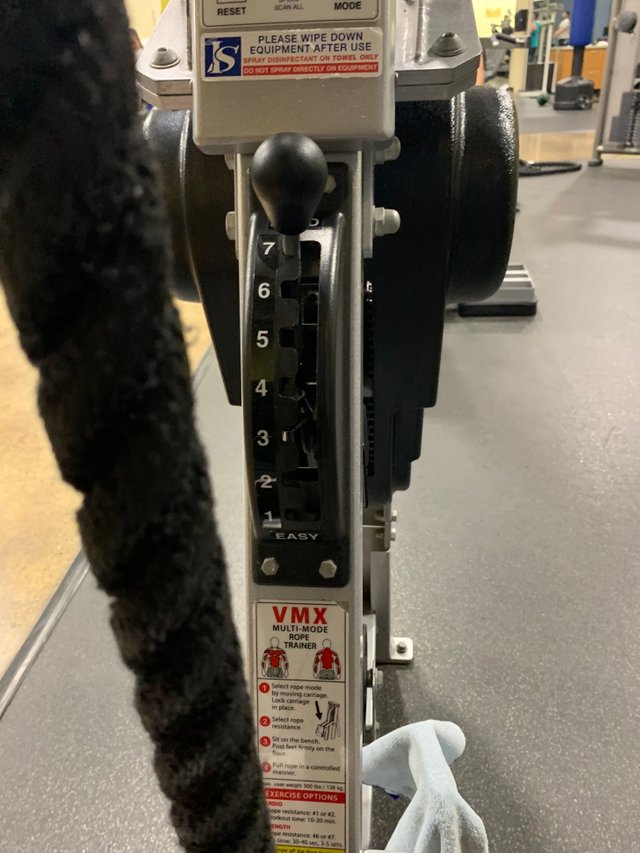 After work today I got on over to the gym. I had two motivations to get in there... For one, I wanted to get my @actifit step count up, and I also wanted to see how crowded it would be because of New Years. I also was amused to see and hear excited new people at the gym doing funny stuff... Like running sideways on the treadmill, dancing and singing out loud in between bench press sets, and a very loud excited WHOOP 🤣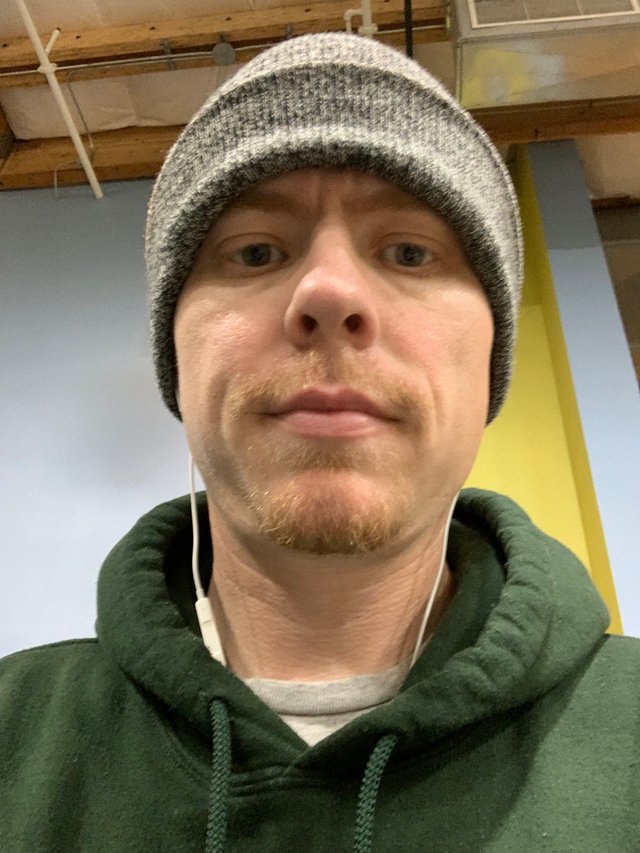 It was cold outside so I wore a thick hoodie and beanie to the gym. I started off my marathon session with a half hour on the elliptical. I then went and did some sets on the fun rope climbing machine (pictured above). It's my favorite new machine at the gym lol.
I then went and did an arm press machine thing and did that for quite a long while. Mostly because I was feeling really good doing it, and also because I was waiting for the leg press machine to be free. Once I was finished working my legs, I went back to the elliptical and did that for another hour. I then went to the sauna and spent about 20-25 minutes in there.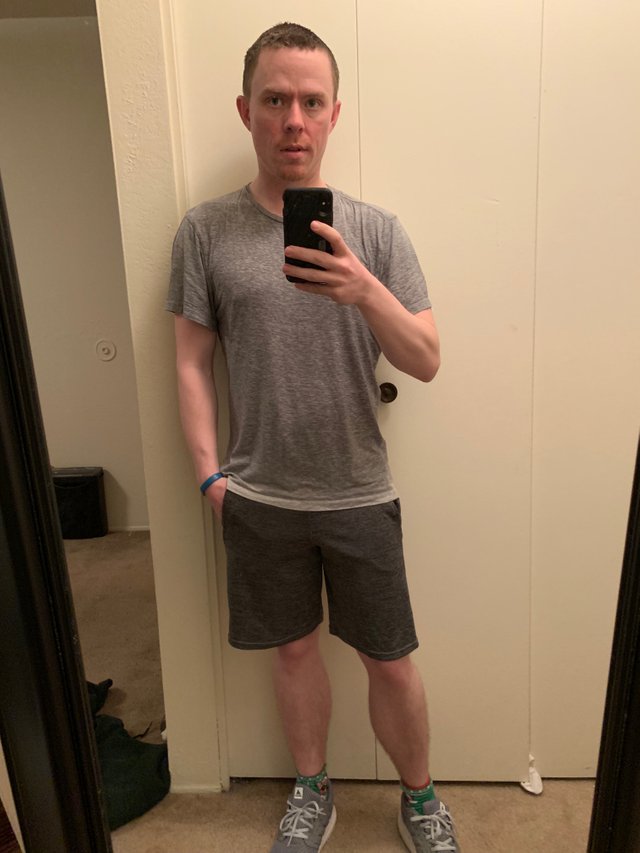 When I got home I was kind of shocked and amused at how soaked with sweat my shirt was. I don't normally sweat a lot when I exercise so I've never had my entire shirt completely drenched like this!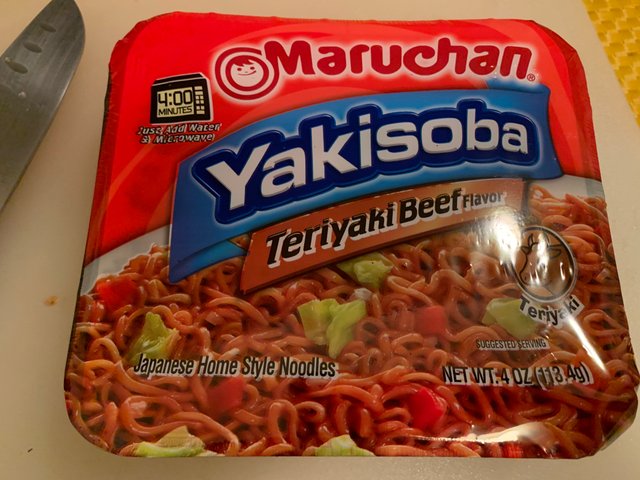 After all that activity, I was kind of hungry so I went to Aldi and got a few supplies. Mainly I got this instant noodles package and also a pack of boneless skinless chicken thighs.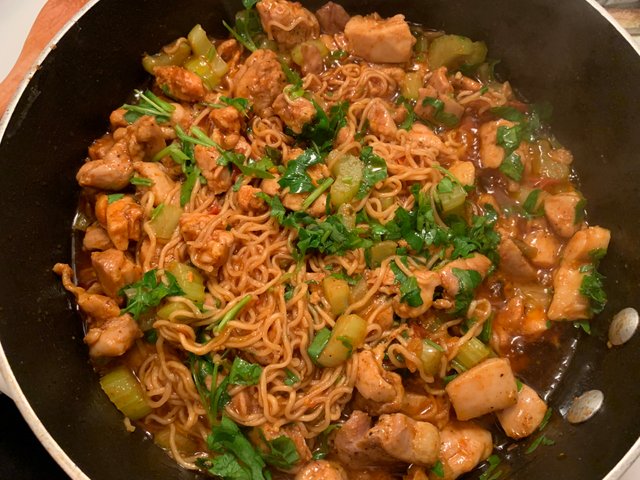 I cut up the chicken and spiced it up, then cooked it and added the dry noodles and added the spice packet along with some veggies.
It was a good dinner and I washed it down with some chocolate milk 🥛
Most of all I was excited about this afternoon/evenings activities because I was able to keep my blood sugar pretty steady, even with the chocolate milk! Yay me for dosing my insulin correctly! 😄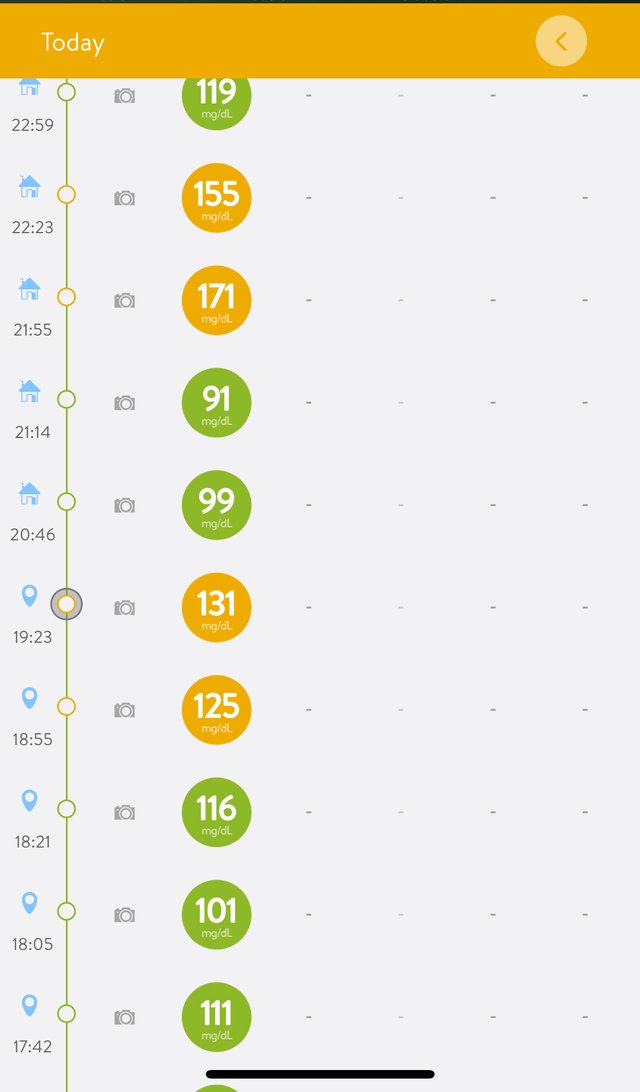 Until next time...
Posted using Partiko iOS