SPENDING MY DAY WITH AFFINITY PHOTO: HOW CHANGE YOUR BACKGROUND AND ADD A LITTLE WRITE UP TO IT.
Hello everyone, it's another lovely day here in Nigeria and today I will be spending my time with one of the best photo editor I have come across called affinity photo.
So I will be using the opportunity to teach you how to change background and adding a little write up in any photo (picture) you like.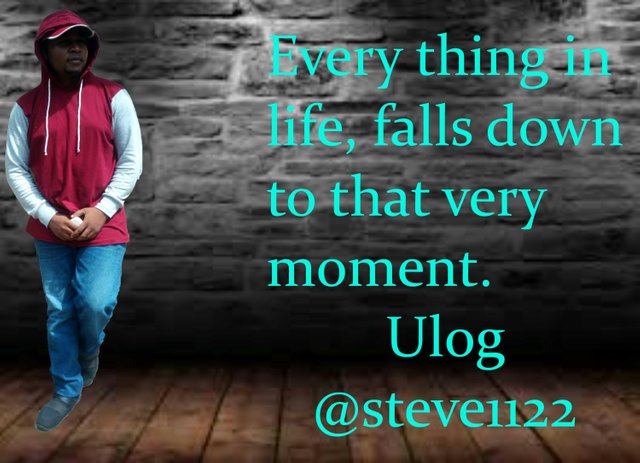 So first thing to do:
Press this command ctrl+j (on affinity photo it will help duplicate the original letter)
You move your pointer to the menu bar and click on file, in the drop box click on "open" select the picture you want to change the background.
Repeat this process and select the background image.
Now when this is done click on the first image now they are two ways in doing this, now I will be talking about the first one in this post and that's removing the main object from its original background to a new one.
Now what you do is simple click on selecting tool and select the unwanted areas in the picture carefully.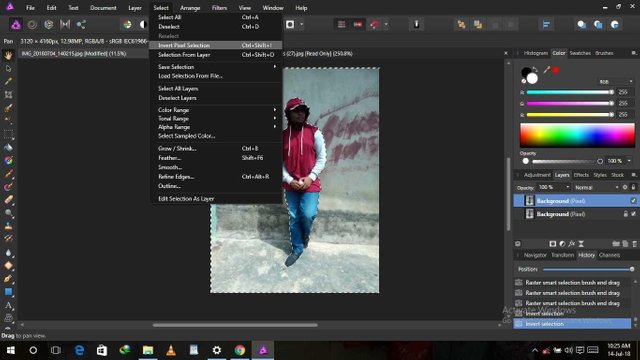 After that go to the tool bar click on select in the drop down box click on invert selection, when this is done the selected part will automatically select the the region you want to keep.
Right click on the new selected part and copy (ctrl+c)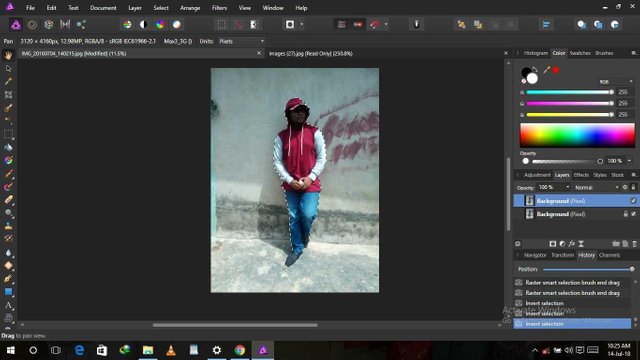 Now go to the desired background and open it.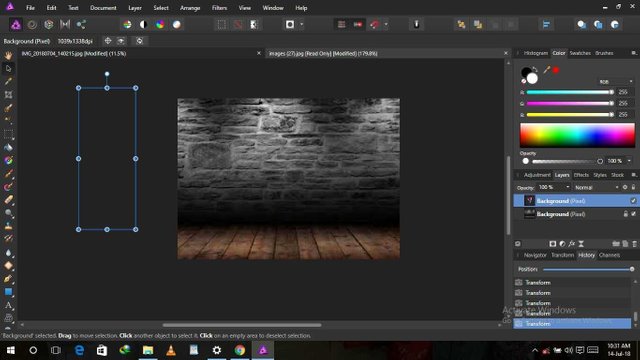 When you are on that background right click and click paste (ctrl±p). If the new image pasted is too large you can always reduce it to the deserved size by zooming out and readjusting.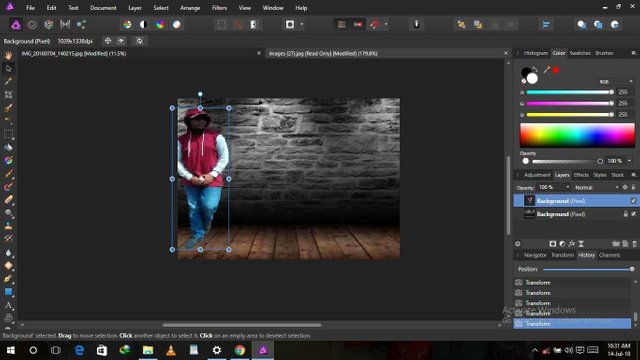 Now to write on the background. Move your pointer to the left and select text "A" symbol then click and drag to get the size of your writing. You can as well change you texting style as well as the colour.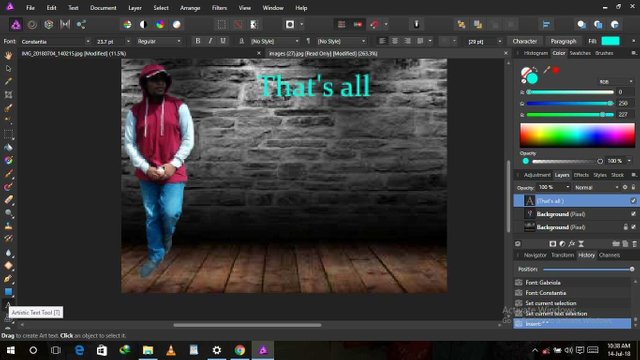 positioning of your writing really matters a lot.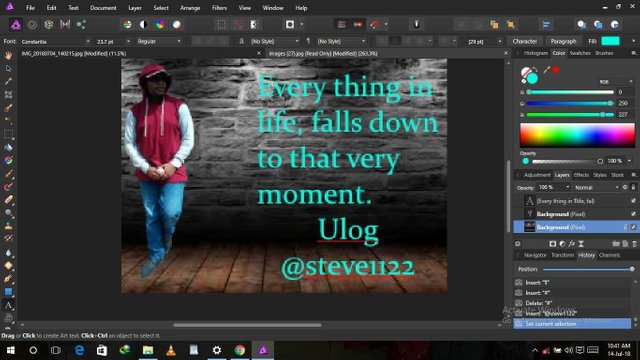 Finally saving your work as a picture, you just go to your file on menu bar in the drop down box click on export, choose best quality and you can also increase the pixel quality as well.