Ulog #1: Down To The River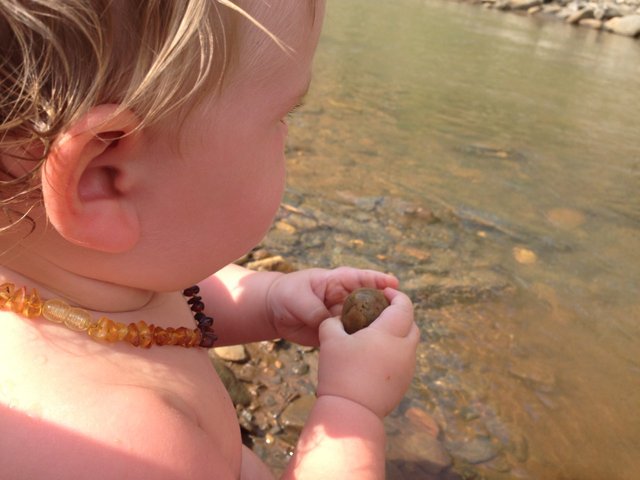 Today I swept you up in my arms and carried you down to the river.
For you it was like some faraway land, away from your toys and usual sights and smells.
We found a big rock to sit on and I gently lowered you into the water.
You quickly lifted your legs and feet up as you weren't sure.
The running cool water was unfamiliar and vast.
I reassured you and splashed the fresh water over you to cool you down.
Slowly you lowered your feet into the water, but ever so slightly.
The goat herder across the river was walking with his herd.
The sound of goat bells is familiar to you.
You lifted your head towards mine squinting in the low afternoon sun.
Looking for confirmation that everything will be ok.
I moved to the rivers edge and we sat on the dark black sand.
I popped your toes in the ebbing water and you giggled.
Rocks moved under your feet and I picked one up and threw it into the middle of the river.
It made a satisfying PLOP sound.
I gave you a small yellow stone and you held it to your lips,
Feeling the cool sensation as you turned it in your hands.
Holding it like a precious jewel.
That stone has travelled a long way to get to you my sweet one.
Just like you have to us.

BIG love,
Star xx