My daughter and I love shopping and eating out. She has a very busy life, so whenever she is available I am ready! Like today... We had no plans together, but she got half day free so... let's go!
Sushi place it is! We were hungry, so we stopped at our favorite sushi buffet.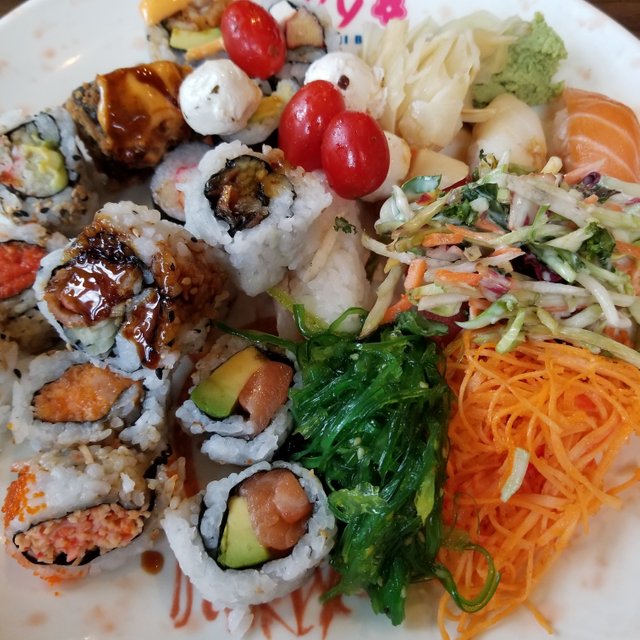 We had some fish also...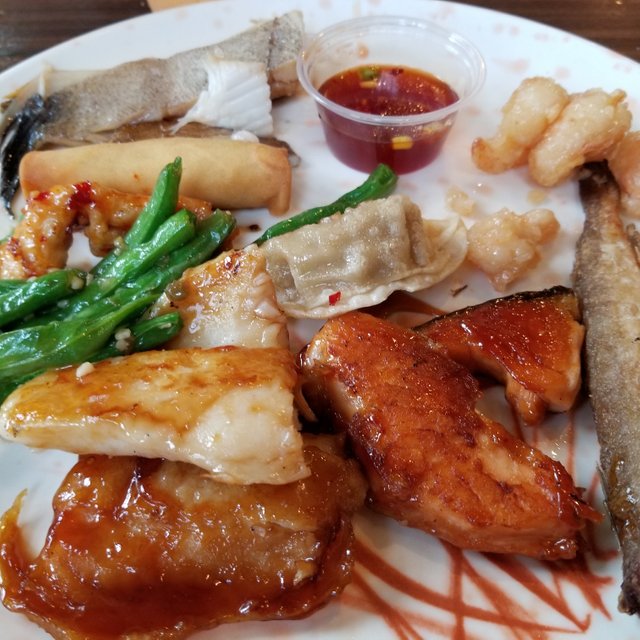 My daughter has no problem with the chop sticks...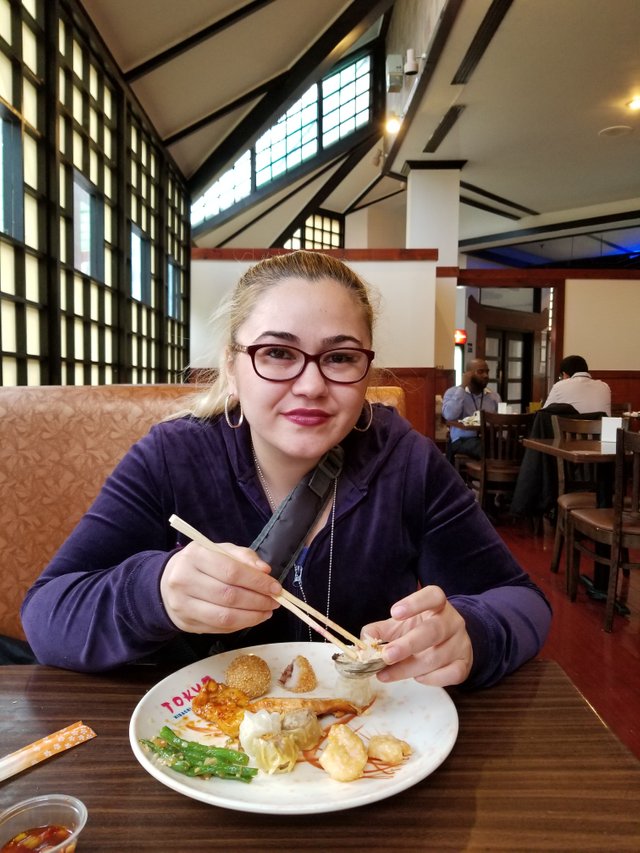 I eat with a fork, she makes me laugh all the time, as I can't properly use those sticks!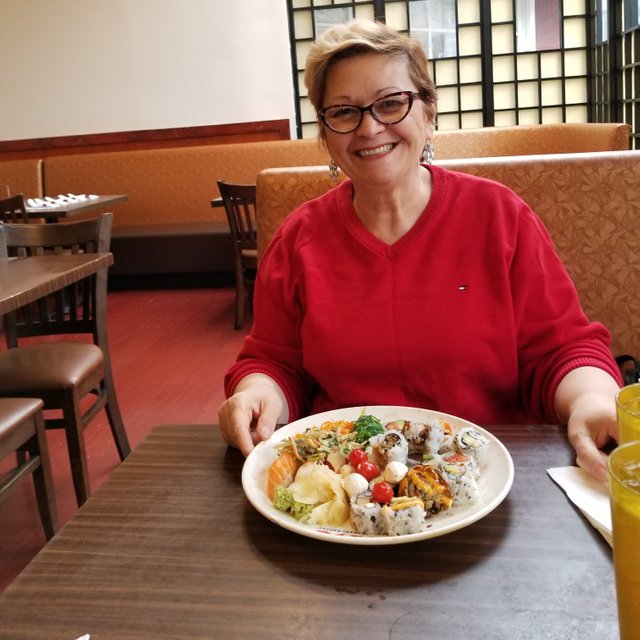 It was an early lunch, not many people in the restaurant, but by the time we finished, it got crowded! We will be back with more pictures... didn't have room for desert... I ate too many sushi rolls!

Follow me and my stories