#ULOG 017: Sing Along At 7th Steemgigs Discord Talk Show: "Snook"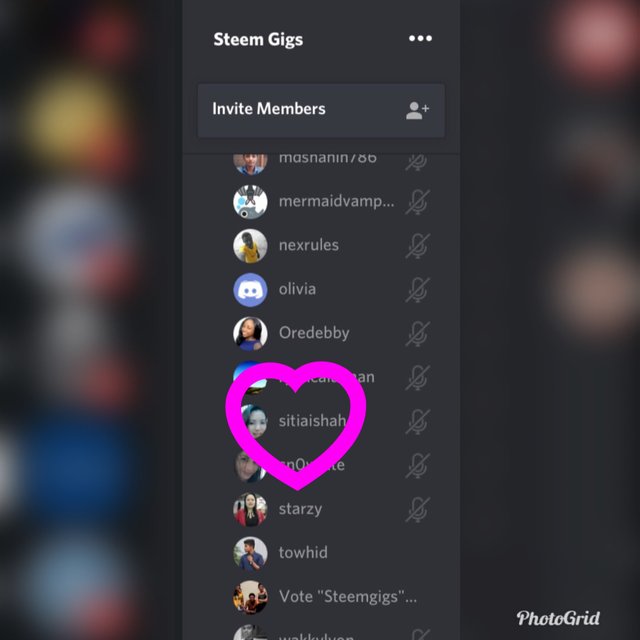 Photo is mine
Bad Karaoke is Good For The Skin
Hi! My fellow Steemians, #Steemgiggers, and #Uloggers! It was really a great experience everytime I joined #Steemgigs Talk Show.!
---
Well, if you missed the talk show last saturday night that last until morning... You also missed an amazing and wonderful moment where you can learn more things and at the same time you can enjoy together with other Steemians.
I guessed the number of #Steemians who joining the discord are growing, and it shows that more are becoming interested, wondered, and curious what is going on during Talk Show at #Steemgigs Discord.
Topics discussed noted by @nexrules:
A website to enable the Ulogs adoption, by teaching what a basic ulog is. Become a Ulogger today.
Nations are just mere locations, son't let your location deter you.
Talk Show is not only about talking and discussion, It is also having fun as well. Some shows their talent by singing.
of course, @sn0white lovely voice already sounds familiar to me, some of my friends also has hidden talent in singing like @beany-inhinyero and @yanzel4lyf.
Next time #SD family planning to have particiaption in the discord Talkin Show... @yanzel4lyf and @beany-inhinyero will sing as well other members who has a talent in singing, then ma'am @purpledaisy57 will rap and I will do the dancing!
Saturday is T.G.I.S., Thanks God It's Saturday/Sunday because it is the only time that #Steemgiggers/#Uloggers can get together and get to know more better.
Till next #Steemgigs Talk Show!
Please see link of Sir Terry's @surpassinggoogle's post to get to know more about
#ULOG: Become A ULOGGER Today! Reshaping The Entire Internet With Steemit. and "The World Needs To Hear From You. Even Steemit Is yCalling!" Now, You Can Answer. "Create A ULOG Today". (The "U" in "Ulogs" represents "YOU".)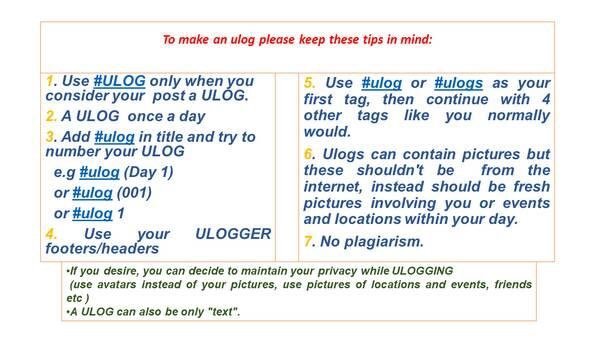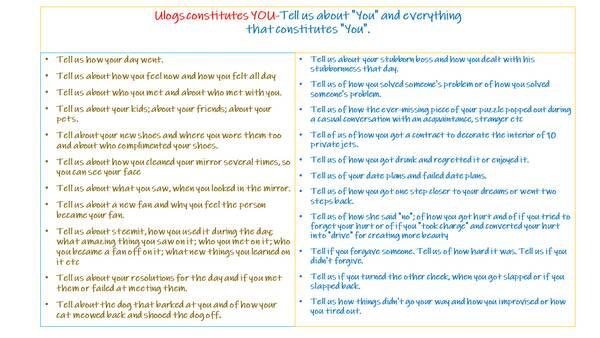 Thanks for viewing my post.

I would like to thank @iwrite for mentoring me and for his patience.
I am very blessed and thankful to have him as my mentor. I would like to thank also, ma'am Daisy @purpledaisy57 for the guidance and being supportive.
Thanks and more power to Steemit Diversify Team!
---
Our mentor @surpassinggoogle has been very supportive of our group (STEEMITDIVERSIFY) and other groups too. Please support him as a witness by voting him at https://steemit.com/~witnesses and type in "steemgigs" at the first search box.
If you want to give him witness voting decisions on your behalf, visit https://steemit.com/~witnesses again and type in "surpassinggoogle" in the second box as a proxy.
Thank you very much.
I am grateful for that and for everyone who has helped me and my friends.
"Have a great and blessed day everyone!"