A Letter to Myself: Slow Down the Love Train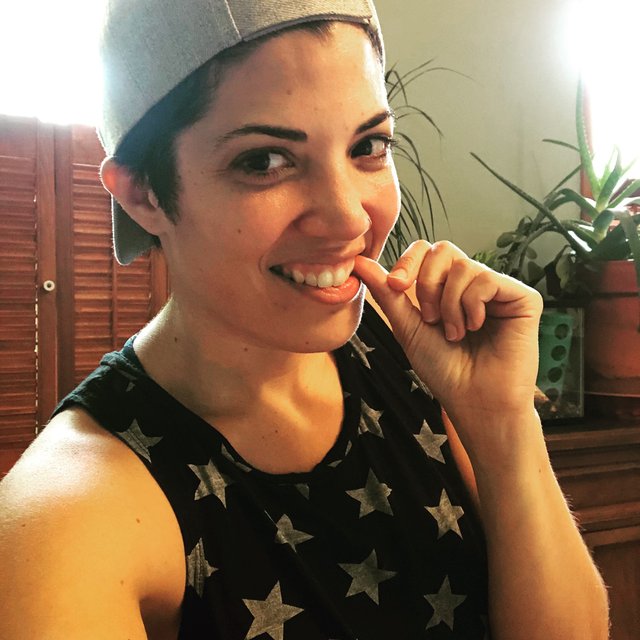 Dear Shawna,
Don't fuck this up. Play it cool. Yeah, she's cute. Really cute. And you dig her voice/look/vibe, but don't fold. Hang back. Let her notice you for a change. You are forever pursuing and then never sure if the response you get is genuine interest or because you are convenient. Shawna, don't be convenient. You're already doing great. You waited for her to contact you. Do it again. And again. Be sure.
You'll find love. This may not be it. Again, she's really cute. Smart. Her voice makes you shiver and you want to dance with her and bite her lip and inhale that intoxicating scent, but whoa. Hey, hang on. Be strong. You know you fall faster than leaves in Indiana. It happens every time. You are a person who loves quick, hard and forever if a person lets you. You will work through anything, but you don't have to. Girl, you can take care of you. What do you want?
Talk to her. Get to know her. Kiss her again if you can, but don't marry her in your mind and don't be so accessible it looks like you're living your life around her. You aren't. You are living life for you. Doesn't matter how cute she is. How much you want to rest your eyes on her. How big your heart feels when you think of her because, girl, she just arrived in your orbit. She's not the whole sky or even the moon. Sure, she's a star, and the only one you see right now, but not the only star. I guarantee, even playing it cool, she's going to see you're into her. You can't hide anything. She'll feel important.
Shawna, don't try so fucking hard. Lower the bar. Stop raising the bar.
Look, the truth is you are a person who can love anyone. For real. Wait for that person who can love you. Because you aren't needy or desperate and the thing you want least is dependence, but it looks like that when you let your enthusiasm drive. Hit the brake. Cruise a bit. Take it slow. Enjoy the hunt. You've got this.
With love,
Yourself