Emping is a type of secret food made from fruitmelinjo, emping is not a foreign food for the people Indonesia, especially on Larva Island. Usually used as a complement.food like gado-dado, soto and so on.The process of making emping is very easy and simple, that is by roast seeds melinjo with sand and then beaten up thin. The equipment used is also simple, which is what is commonly used at home. It feels like chips are marketed in raw or can mixed with shrimp or shellfish to add flavor and appearance has been fried.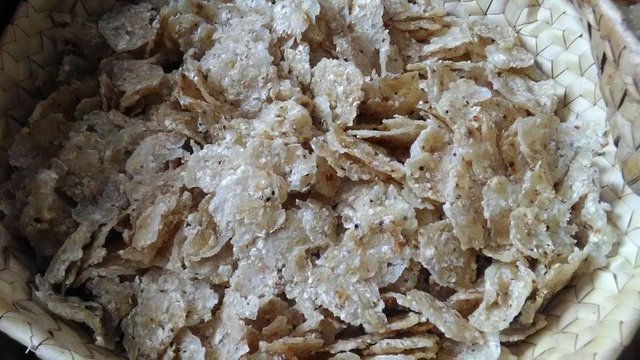 PROCESS OF MAKING MELINJO EMPLEMENT
Materials used:
Melinjo 5 Kg
Sand 2 kg
The tools used:
email frying / ground: 2 pieces
Wooden base: 2 pieces
Stone for beater / pestle: 4 pieces
Wood cutting board: 4 pieces
Stove: 2 pieces
Large size: 6 pieces
Preparation needed:
Preparing ingredients.
Prepare the tools to be used.
---
Melinjo fruit is cleaned from ripe leaves and fruit. Banana with sand and stirred until the color of the outer skin becomes brown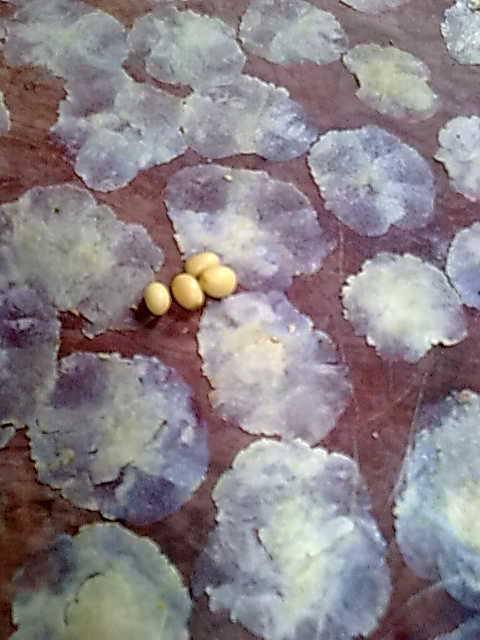 After browning, then hit with stone / pestle up his hard skin broke. Melinjo seeds that have been cleaned from their skin hit until thin, then stacked on the hands and dried to dry.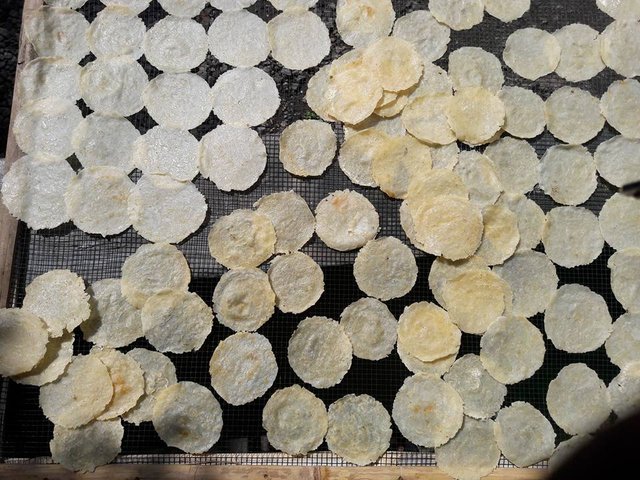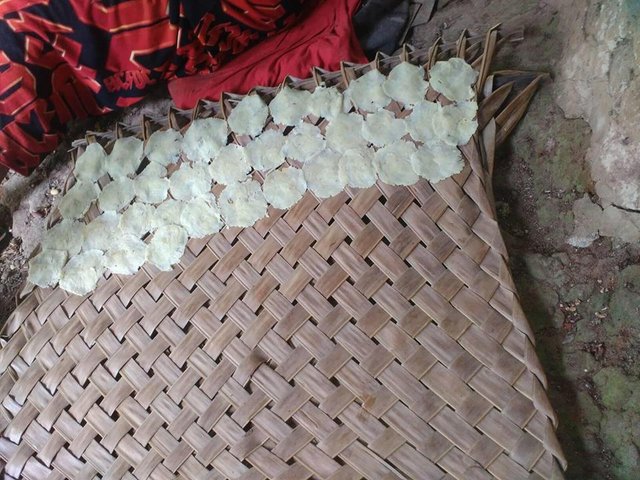 to market chips melinjo is very easy, we can sell it in a raw state and we can also sell with the condition we have fried. usually in the Aceh noodle shop we can find crackers of emping melinjo.