Next week we will be throwing a birthday party for my baby girl's first birthday. We are figuring the food arrangement which always seem to be the biggest deal. Any the baby can't even really eat that stuff.
Most of our older family members are old school so they rarely eat American food. They want Vietnamese food to be served regardless of the event. So we have find some finger food from the city and then order them for Saturday. It can be quite a nuisance.
So I am trying to stir things up a little bit by seeing if we can order some American food plus Vietnamese food. It's not all American I guess.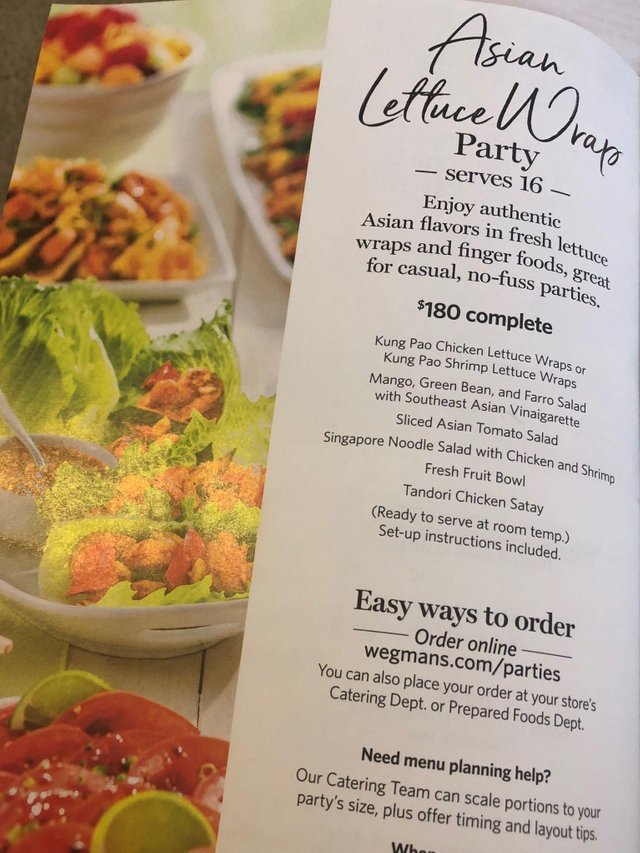 I am checking through the local grocery and seeing if we can just order some of the dishes as opposed to having to making them ourselves or going into the city and ordering them. According to this menu, the text described the dishes as "authentic Asian flavors in fresh lettuce wraps and finger foods, great for casual, no-fuss parties."
Another option would be to go with some seafood. You can't go wrong with seafood I guess.